Blow Anxiety Away on a Bubble
Anxiety can be beastly. It can take hold of our thoughts, feelings, and behaviors. Anxiety seems to take control of our physical body, too. How on Earth do we combat such a beast? How about with bubbles?
Tricks for Anxiety-Reduction
There are many, many different tricks and techniques for showing the beast just who's boss. (It's you, by the way, not the anxiety beast. When anxiety tells you it's the boss of you, it's just putting on a conceited front. Anxiety isn't the boss of you.)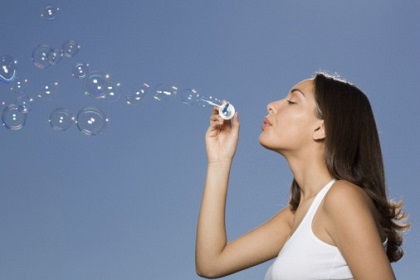 In this video series, I've begun sharing one specific anxiety-beating tip at a time. The effectiveness of each one is supported by research, by reports of therapists who use them, and even by me, both as a counselor and a client. They're not quick fixes, but they are designed to help soothe anxiety in a given moment, and when used over time, can be very effective in reducing anxiety overall. Everyone is different, so not everyone will get the same anxiety-reducing benefits from every technique. The best thing to do is try something, give it a chance to work, and either keep it or move on to something different. Build a toolbox full of tricks for taming the anxiety beast within.
Last time, I talked about putting anxiety in a box. This month, I have a very powerful weapon for you to put in your toolbox: a jar of bubbles!
Yes, bubbles. They truly are a match for anxiety and an effective method to blow it away. Tune into the video for information.
Connect with Tanya on Facebook, Twitter, Google +, LinkedIn, her books, and her website.