Can't Relax Because of Anxiety? Get Repetitive.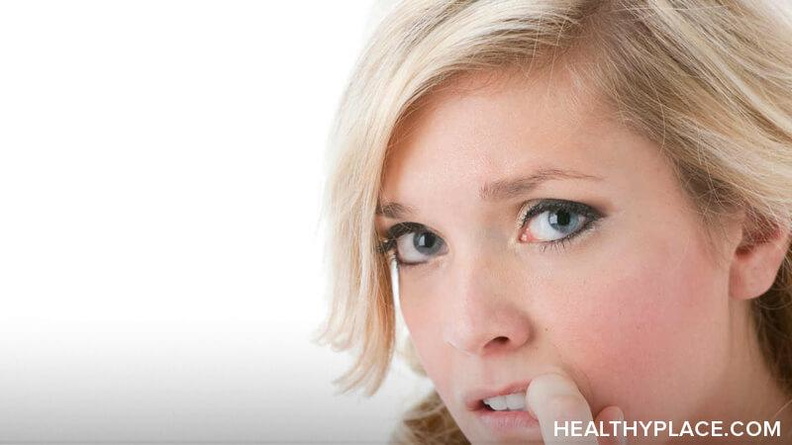 Have you ever experienced a restlessness that goes beyond restlessness? Perhaps you've felt at times as though you were going to explode out of your own skin. Maybe your anxiety has sometimes completely prevented you from relaxing no matter what you do to bring a sense of tranquillity. When calming activities agitate rather than soothe, do the opposite: take action, repetitively.
It has become an undisputed truth that physical exercise is good for us. It's good for physical health. It's good for mental health. Equally beneficial, especially for anxiety, are activities that involve repetition.
What Benefits Do Repetitive Actions Bring to Anxiety?
Engaging in repetitious diversions balances the mind and the body. None of the activities in the list require much thought, yet they offer physical movements upon which to concentrate. As such, the mind can let go of its anxieties and worries (or at least decrease their intensity) because it can get lost in the sheer, soothing repetition of the action.
This concentrating on "something but nothing" leads to relaxation. As we relax, we begin to unwind. The physical tension dissipates, whether we literally kick it out with a ball and a wall or squeeze it out via clay. As this happens, the anxiety-induced restlessness is reduced.
Also, these activities simply provide a break from the stress of life. This is crucial in reducing anxiety. Like a soothing, cleansing rain, the sound of which is repetitive, repetitive actions calm us and help us stay in our skin.
What Activities Involve Repetition?
The below list includes some examples. All involve actions of some sort, because when you feel like you're going to jump out of your skin, you need to move your body. All involve doing the same motion again and again. All are beneficial in reducing anxiety. And all are activities I've used and were suggested by both professionals and peers.
Kick a ball against a wall over and over and over.
Hit a tennis ball against a backboard, wall, or garage door again and again and again.
Squeeze and squish clay or Play Doh, oozing it and feeling the sensation.
Make a sandcastle. Smash it down. Repeat. Repeat. Repeat.
Jump rope. Count as you jump. When you trip, start over again.
Swim laps. Count the strokes.
Squeeze a stress ball. You can make one with a balloon and sand.
Finger paint. Swirl your fingers around repetitively.
Color. The purpose isn't the picture; it's the process, the repetitive stroke of the crayon.
Have you discovered an activity that helps you when your anxiety has you agitated?
APA Reference
NCC, T. (2014, February 5). Can't Relax Because of Anxiety? Get Repetitive., HealthyPlace. Retrieved on 2019, July 19 from https://www.healthyplace.com/blogs/anxiety-schmanxiety/2014/02/cant-relax-because-of-anxiety-get-repetitive
Author: Tanya J. Peterson, MS, NCC
Nice! I once scrubbed all my floors to quell anxiety. :)
Exactly! Music can have the added bonus of affecting not just levels of anxiety but mood, too (which often go hand-in-hand). Hopefully you also get a feeling of satisfaction, too, that accompanies housecleaning. Cleaning house is something that works for me, too.
I'm so glad you commented, Matthew. It's great that you found activities that help with anxiety. Repetitive actions definitely are helpful to me, and I, too, find cardio workouts to be beneficial (non-cardio repetition helps me, too, but cardio offers the added bonuses of increased bloodflow, release of endorphins, etc.) I noticed you mentioned martial arts (very repetitive!). Years ago, I trained because it worked for anxiety reduction, but a head injury (car accident) forced me to stop. I did find other things, including many of the things on the list.
Leave a reply