Cognitive-Behavioral Treatment Efficiently Combats Anxiety
CBT has been proven to help patients with anxiety disorders confront their fears.
Clinicians who use cognitive-behavioral therapy (CBT) to help patients with anxiety disorders have more treatment success than clinicians who don't, suggest the results of a recent study.
In the study, 165 adults with anxiety disorders, including phobias and panic problems, sought treatment through The Synton Group, a managed behavioral health organization in Lansing, Mich. Of that number, 86 were treated by practitioners with specialized training in cognitive-behavioral therapy (CBT), and they proved to have lower rates of anxiety disorders relapse than others treated by non-CBT practitioners.
CBT clinicians also indicated that their patients had lower levels of anxiety on release from treatment. They typically treated their patients in six sessions, two fewer than their generalist colleagues used.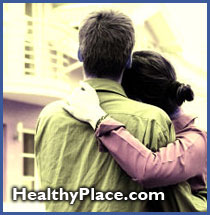 The CBT specialists were 18 doctoral-level psychologists and two master's-level providers. They indicated that they typically use such CBT techniques as desensitizing patients to the triggers of anxiety, and requiring them to confront their fears. The generalist group of practitioners, including 13 doctoral-level psychologists and 14 master's-level providers, said they used more traditional psychotherapy techniques that delve at what underlies anxiety.
In the two years following treatment, twice as many non-CBT patients as CBT patients--39 percent versus 19 percent--returned for further treatment, despite having had more treatment sessions initially. The study's author, psychologist Rodney C. Howard, PhD, describes that finding as "impressive" and claims it points to CBT's superiority.
"Based on this study, I believe that more clinicians should get cognitive behavioral training to treat anxiety," says Howard, noting that some, but not all, clinical doctoral programs provide it. "With managed care moving toward evidence-based treatment, it's more important to use interventions with demonstrated effectiveness."
Howard admits, however, to a limitation in his study, published in the October issue of Professional Psychology: Research and Practice (Vol. 30, No. 5, p. 470-473). Patients rated their own anxiety levels before treatment, while their therapists reported on those levels afterwards.
Still, "you have to accept some limitations in the real world," says Howard. "I wanted to see what actually happens in practice."
Source: APA Monitor, VOLUME 30, NUMBER 11 December 1999.
next: Diaphragmatic Breathing Technique for Anxiety Sufferers
~ anxiety-panic library articles
~ all anxiety disorders articles
APA Reference
Tracy, N. (1999, December 12). Cognitive-Behavioral Treatment Efficiently Combats Anxiety, HealthyPlace. Retrieved on 2023, December 3 from https://www.healthyplace.com/anxiety-panic/articles/cognitive-behavioral-treatment-efficiently-combats-anxiety
Last Updated: July 2, 2016