MS and Panic Attacks in Your Sleep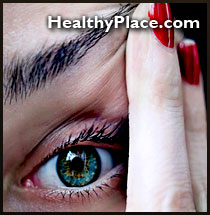 Q.I'm a 48 y.o. female just diagnosed with Multiple Sclerosis eight months ago. My diagnosis started with waking up in the middle of the night with body tremors and a feeling like I was going to die. The doctor thought I was having an anxiety attack except for the body tremors, which therefore sent me to have a brain MRI. That is when the beginning of the MS diagnosis started.

I'm dealing with the MS fine, but last night the tremor came back, also a very rapid pulse of about 100 to 110. It was the exact feeling I had 8 months ago when this all started. My question is, can a panic attack start in the middle of the night and wake you up from a deep sleep or should I be looking more to an MS problem.

A. Although we can't diagnose, yes, people can be woken from sleep with a nocturnal panic attack. The research on the nocturnal attacks show they happen during the change of consciousness as we are going to sleep, or from REM to deep sleep, or deep sleep back to REM, or as we wake up. The research also shows they have nothing to do with dreams or nightmares, but is an effect of the change of consciousness.

Increased heart rate, breathing difficulties, feelings of an electric shock, or burning heat or an ice cold sensation, or 'surge,' or intense 'whoosh' can be part of the overall symptoms presentation.

People can develop nocturnal attacks and/or uncued daytime attacks as a result of illness. It can be difficult initially in sorting out the symptoms of the illness vs the panic attacks and we do advise people to work closely with their treating doctor/specialist to isolate the symptoms of both.
next: Panic Attacks and Abuse Issues
~ all articles on insights into anxiety
~ anxiety-panic library articles
~ all anxiety disorders articles
APA Reference
Gluck, S. (2008, October 3). MS and Panic Attacks in Your Sleep, HealthyPlace. Retrieved on 2023, December 8 from https://www.healthyplace.com/anxiety-panic/articles/ms-and-panic-attacks-in-your-sleep
Last Updated: July 1, 2016