Schizophrenia As An Illness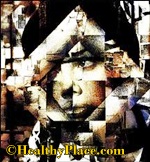 Schizophrenia is found all over the world. The severity of the symptoms of schizophrenia and long-lasting, chronic pattern of schizophrenia often cause a high degree of disability. Medications and other treatments for schizophrenia, when used regularly and as prescribed, can help reduce and control the distressing symptoms of this psychotic illness. However, some people are not greatly helped by available treatments or may prematurely discontinue antipsychotic medication treatment because of unpleasant side effects or other reasons. Even when treatment is effective, persisting consequences of the illness - lost opportunities, stigma, residual symptoms, and medication side effects - may be very troubling.
The first signs of schizophrenia often appear as confusing, or even shocking, changes in behavior. Coping with the symptoms of schizophrenia can be especially difficult for family members who remember how involved or vivacious a person was before they became ill. The sudden onset of severe psychotic symptoms is referred to as an "acute" phase of schizophrenia. "Psychosis," a common condition in schizophrenia, is a state of mental impairment marked by hallucinations, which are disturbances of sensory perception, and/or delusions, which are false yet strongly held personal beliefs that result from an inability to separate real from unreal experiences. Less obvious symptoms, such as social isolation or withdrawal, or unusual speech, thinking, or behavior, may precede, be seen along with, or follow the psychotic symptoms.
Some people have only one such psychotic episode; others have many episodes during a lifetime but lead relatively normal lives during the interim periods. However, the individual with "chronic" schizophrenia, or a continuous or recurring pattern of illness, often does not fully recover normal functioning and typically requires long-term treatment, generally including medication, to control the symptoms.
APA Reference
Staff, H. (2007, March 6). Schizophrenia As An Illness, HealthyPlace. Retrieved on 2023, November 30 from https://www.healthyplace.com/thought-disorders/schizophrenia-articles/schizophrenia-as-an-illness
Last Updated: June 11, 2019