Video: Why Mid-Life Men Turn Mean and What To Do About It
Discover why some mid-life men turn mean. Video interview with Dr. Jed Diamond on male menopause, Irritable Male Syndrome, and how women and men can handle it.
Psychologist and author, Dr. Jed Diamond's best-seller "Male Menopause" came out in the late 1990's. From research and personal experience, Dr. Diamond maintained that mid-life men have menopausal symptoms similar to women. Some men have it worse than others and, for those, he coined the term "Irritable Male Syndrome."
When women go through their menopause, many experience mood swings, leaving some men scratching their heads, wondering what is going on. Dr. Diamond says women associated with these mid-life men with Irritable Male Syndrome may be doing the same thing; wondering why their heretofore generally nice, decent husband has suddenly turned mean.
Unfortunately the HealthyPlace Mental Health TV Show interview with Dr. Jed Diamond is no longer available. You can see him interviewed on CBS in the video below.
Why Mid-Life Men Turn Mean (Male Menopause Video)
About Jed Diamond, Our Guest on "Why Mid-Life Men Turn Mean"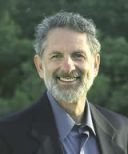 Jed Diamond, Ph.D. has been helping men and the women who live them for more than 40 years. He is the founder and director of MenAlive, a health program that helps men live long and well.
Dr. Diamond is author of 7 books including international best-sellers Surviving Male Menopause: A Guide for Women and Men, The Irritable Male Syndrome: Understanding and Managing the 4 Key Causes of Aggression and Depression and his most recent Mr. Mean: Saving Your Relationship from the Irritable Male Syndrome.
You can visit the MenAlive program website here.
---
---
back to: Relationships Community Sitemap ~ browse all HealthyPlace TV Show videos
APA Reference
Staff, H. (2010, July 21). Video: Why Mid-Life Men Turn Mean and What To Do About It, HealthyPlace. Retrieved on 2023, December 8 from https://www.healthyplace.com/relationships/videos/video-on-why-mid-life-men-turn-mean-and-what-to-do-about-it
Last Updated: February 20, 2018