About The Author
"I re-define the meaning of Self Absorbed."
Name: Jennifer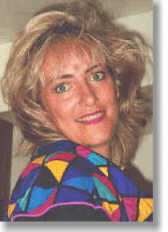 Race: Homo Sapien
Age: Depends on the year.
Location: Southern Shorelines
Religious Background: Catholic
Current Religion: Love
Marital Status: Very.
To the Bernmeister (see pics)
Occupations: Artist, Writer, Web Designer/Developer, Joker, Maid, Chef, Dancer, Flirt, Naturalist, Philosopher, Animal Psychologist, Spoiled Child.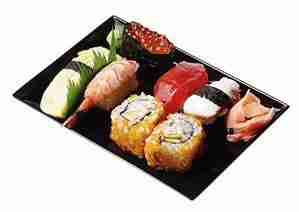 Favorite Foods: Sushi, Italian, and anything with garlic or chocolate (but not together).
Favorite Comedian: Robin Williams (he's a friggen genius)
Favorite Authors: Richard Bach, Mark Twain, Neale Donald Walsch, Sanaya Roman
Favorite Sitcoms: Friends & Mad About You (does this mean I'm shallow?)
Favorite Places: Grand Cayman, Belize, Tortilla, St. Croix, St. Thomas, Turks & Cacaos, Hawaii (any bit of land surround by swimming-blue turquoise water)
Favorite Memories: Snorkeling with wild dolphins off Buck Island and JoJo the local wild dolphin in the Turks & Cacaos, swimming with manatees in Florida, diving with stingrays in Grand Cayman, riding horses in the ocean, laughing till it hurt, dancing till I was wet, being loved.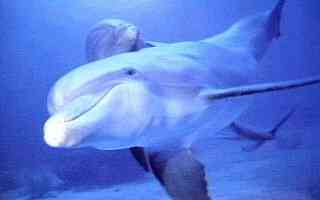 Favorite Fantasy: Doing a citizen's arrest on someone driving slow in the left-hand, passing lane.
Favorite Position: (see illustration)
Favorite Hobby: Making lists of my favorite things.
Biggest Fear: That I won't make a difference.
"Someone sent me a picture postcard of the earth. On the back it said, "Wish you were here." - Steven Wright
Biggest Loves: Making a difference, baby animals, dancing, a good debate, reading, laughing, anything by/in the ocean, scuba diving, walks, writing, accomplishing, changing, painting, loving and being loved.
---
continue story below
---
Biggest Dream: Everyone is happy.
Heroes: Albert Einstein, Oprah Winfrey (anyone with guts enough to stand up for what they believe, regardless of the ridicule)
A Bit Of History

I was born in Cincinnati, Ohio. And if the Midwest wasn't conservative enough, I was raised by strict German-Catholic parents. They instilled in me a strong work ethic and a sense of responsibility. All of which is rather unusual for an artsy-fartsy type.

I attended Miami University in Oxford Ohio and received my BFA in 1983 and set off for a career in sales. Sales? Yes, sales. I wanted to make the big bucks. I had that "good with people" quality so I figured, why not profit from it. I did pretty well in it but there was one small problem. I hated it.
I quit sales and found a job in an art department at a TV station as a graphic designer. I was in heaven. Advertising, commercial art, on-air graphics, I was finally doing what I loved. I distinctly remember thinking to myself after a week on the job, "I can't believe they're actually paying me to do this!"
I managed to work my way up to Art Director in 3 years. After that I held various positions for different companies and ad agencies. In the evenings, I did freelance design work at home. All in all, I've been working in the advertising industry for over 20 years.
I met and married a brilliant man who somehow manages to be responsible, sweet, and generous while at the same time being arrogant, infuriating, and a rebel. We've been married now for over 15 years.
Anyway, so I was born, raised, worked, and married. No kids, two cats. What else is there?
"My life has a superb cast, but I can't figure out the plot." - Ashleigh Brilliant
Personality Type
I've talked with several people who said they appreciated knowing my personality type which is ENFP (borderline INFP). ENFP stands for Extroverted, iNtuitive, Feeling, Perceptive. If you'd like to read more about personality types or take the test yourself, go to the Keirsey Temperament Sorter (based on Myers-Briggs test)
My Writing ~ My Photo Gallery ~ My Artwork ~ My Library
next: My Writing
APA Reference
Staff, H. (2009, November 10). About The Author, HealthyPlace. Retrieved on 2023, November 30 from https://www.healthyplace.com/relationships/creating-relationships/about-the-author
Last Updated: August 6, 2014