Seasonal Affective Disorder (SAD) FAQs
Here's what's happening on the HealthyPlace site this week:
------------------------------------------------------------------
Facebook Live This Wednesday
People love our Facebook Live events with therapist, Emily Roberts. Emily will be taking your personal mental health questions this Wednesday evening. We start at 7p CT / 8 ET. I hope you'll join us and feel free to invite others. Our page is here: https://www.facebook.com/HealthyPlace/. You can check out our previous mental health Facebook Live here.
------------------------------------------------------------------
---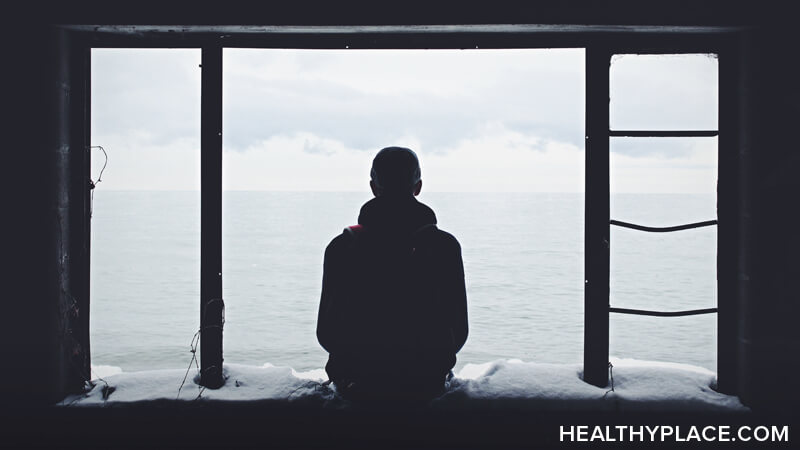 Seasonal Affective Disorder (SAD) FAQs
We're well into the month of October, and many people are starting to become concerned about how they'll get through the winter months and stay mentally healthy (Ways to Prepare for Winter Depression). If you are one of many who wonder about seasonal affective disorder (SAD), or seasonal depression, perhaps these SAD FAQs will answer some questions.
Winter gets so long and, well, depressing. Do I have seasonal depression?
Possibly, but not necessarily. It's common for people in the northern latitudes to become tired, lethargic, and irritable as winter trudges on. This is what "winter blues" refers to, and it's not the same as SAD.
The winter pattern of SAD is diagnosed after two consecutive winters of depression symptoms that lessen in the spring, including:
low mood most of the day almost every day
feelings of hopelessness
sleep problems
thoughts of death or suicide
Do I have to just put up with the winter blues or SAD until spring?
Not at all. Using a lightbox daily has been shown to decrease depression symptoms. Also, exercising, healthy eating, and finding hobbies to enjoy all eradicate symptoms of seasonal depression and the winter blues.
As we approach winter, start your mentally healthy routine incorporating the above suggestions now. You might just stave of the winter blues or decrease the symptoms of SAD.
Related Articles About Seasonal Affective Disorder
Your Thoughts
Today's Question:If you have struggled with seasonal depression, how has it affected you and how do you deal with it? We invite you to participate by sharing your thoughts, knowledge, and experiences on the HealthyPlace Facebook page.
---
---
From the HealthyPlace Mental Health Blogs
On all our blogs, your comments and observations are welcomed.
Feel free to share your thoughts and comments at the bottom of any blog post. And visit the mental health blogs homepage for the latest posts.
------------------------------------------------------------------
From HealthyPlace YouTube Channel
I'm Hannah. I Have Bipolar 2
Bipolar 2 Symptoms That Went Unnoticed
When I was younger, I had bipolar 2 symptoms that went unnoticed. Why? Because I was a kid and people just attributed those symptoms of bipolar disorder to other things. For instance, in kindergarten I received a diagnosis of a learning disability that counselors referred to as "Wandering Syndrome." I was an excellent student, kind to others but my overactive imagination and emotional way of thinking caused me to drift when teachers were speaking to me. It prevented me from thriving academically. Watch Hannah)
-----
I'm Veronica. This is My Life with Depression
3 Depression Management Tips That Work
I want to share 3 depression management tips that have worked for me. But first, let me acknowledge that living with depression can really suck sometimes. There are times when it's downright painful and I can't even get out of bed.
------------------------------------------------------------------
Most Popular HealthyPlace Articles Shared by Facebook Fans
Here are the top 3 mental health articles HealthyPlace Facebook fans are recommending you read:
If you're not already, I hope you'll join us/like us on Facebook too. There are a lot of wonderful, supportive people there.
------------------------------------------------------------------
Mental Health Quote
"It's hard to sleep when your heart is at war with your mind."
Read more mental health quotes.
------------------------------------------------------------------
That's it for now. If you know of anyone who can benefit from this newsletter or the HealthyPlace.com site, I hope you'll pass this onto them. You can also share the newsletter on any social network (like facebook, stumbleupon, or google+) you belong to by clicking the links below. For updates throughout the week, circle HealthyPlace on Google+, follow HealthyPlace on Twitter or become a fan of HealthyPlace on Facebook. Also, check out HealthyPlace on Pinterest and share your mental health pins on our Share Your Mental Health Experiences board.
back to: HealthyPlace.com Mental-Health Newsletter Index
APA Reference
Peterson, T. (2017, October 17). Seasonal Affective Disorder (SAD) FAQs, HealthyPlace. Retrieved on 2023, December 9 from https://www.healthyplace.com/other-info/mental-health-newsletter/seasonal-affective-disorder-sad-faqs
Last Updated: October 23, 2017