One Important Tip for Improving Your Mental Health Now
Here's what's happening on the HealthyPlace site this week:
---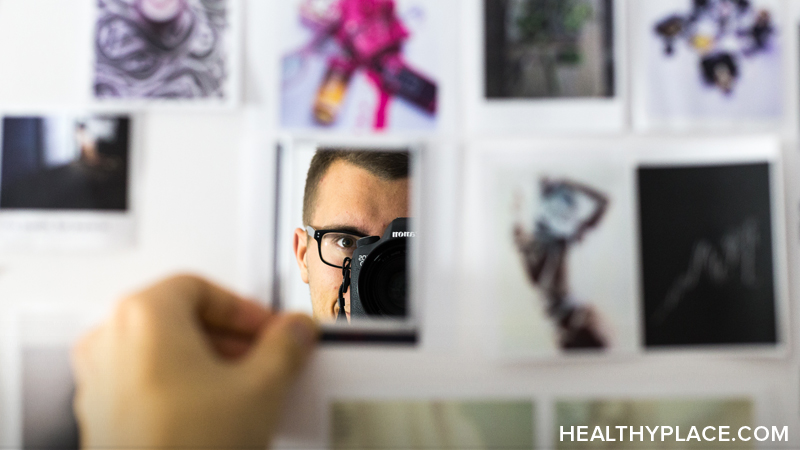 One Important Tip for Improving Your Mental Health Now
No matter what struggle you're facing, you can improve your mental health now with one important tip: Know yourself.
Self-knowledge (self-awareness) is an important component of any plan to increase your mental health and wellbeing. Even dealing with severe and persistent mental illnesses becomes a bit easier when you get serious about knowing yourself.
Of course, increasing self-knowledge doesn't make mental illness symptoms magically disappear. What it does is help you define what you want for your life, which allows you to take meaningful steps to thrive despite challenges.
Knowing yourself involves examining
Your vision and goals—what you want for your life
What your own unique symptoms and challenges are so you know what you want to work on
What is already working for you
What isn't working so well
Your strengths
Your values and passions
Have fun with this exploration. Create a collage, turn your answers into your own coloring book and then color in the pages, or write your thoughts out on poster board, adding scribbles and drawings. Make this reflection yours.
Taking time with this exercise in knowing yourself helps you separate yourself from your mental health challenges. It changes your focus from the things you don't want to what you do want for yourself. This one activity empowers you to take action toward the mentally healthy life you want and deserve.
Related Articles Dealing with Improving Your Mental Health and Increasing Self-Awareness
Your Thoughts
Today's Question: What exercises have you done to really get to know and understand yourself? We invite you to participate by sharing your thoughts, experiences, and knowledge on the HealthyPlace Facebook page and on the HealthyPlace Google+ page.
---
---
From the HealthyPlace Mental Health Blogs
On all our blogs, your comments and observations are welcomed.
Feel free to share your thoughts and comments at the bottom of any blog post. And visit the mental health blogs homepage for the latest posts.
------------------------------------------------------------------
From HealthyPlace YouTube Channel
3 Ways I Manage Bipolar Disorder
When I received a diagnosis of bipolar 2 disorder, no pamphlet listed out the perfect way to maintain my mental health. Those of us with bipolar may live with the same condition, but we define happiness and stability in different ways. That is okay! It is great to have diverse methods of coping. (Watch Hannah)
-----
I'm Veronica. This is My Life with Depression
Depressed and Cutting: Why Did I Self Injure?
Depression and self-injury. I have experience with both. Since the age of 15, I have been cutting myself as a way of dealing with my troubling emotions.
------------------------------------------------------------------
Most Popular HealthyPlace Articles Shared by Facebook Fans
Here are the top 3 mental health articles HealthyPlace Facebook fans are recommending you read:
If you're not already, I hope you'll join us/like us on Facebook too. There are a lot of wonderful, supportive people there.
------------------------------------------------------------------
Mental Health Quote
"Depression, anxiety and panic attacks are not signs of weakness. They are signs of trying to remain strong for far too long."
Read more stigma quotes.
------------------------------------------------------------------
That's it for now. If you know of anyone who can benefit from this newsletter or the HealthyPlace.com site, I hope you'll pass this onto them. You can also share the newsletter on any social network (like facebook, stumbleupon, or google+) you belong to by clicking the links below. For updates throughout the week, circle HealthyPlace on Google+, follow HealthyPlace on Twitter or become a fan of HealthyPlace on Facebook. Also, check out HealthyPlace on Pinterest and share your mental health pins on our Share Your Mental Health Experiences board.
APA Reference
Peterson, T. (2017, October 2). One Important Tip for Improving Your Mental Health Now, HealthyPlace. Retrieved on 2023, September 24 from https://www.healthyplace.com/other-info/mental-health-newsletter/one-important-tip-for-improving-your-mental-health-now
Last Updated: October 10, 2017