Beware of Kratom! It's Dangerous to Your Mental Health
Here's what's happening on the HealthyPlace site this week:
---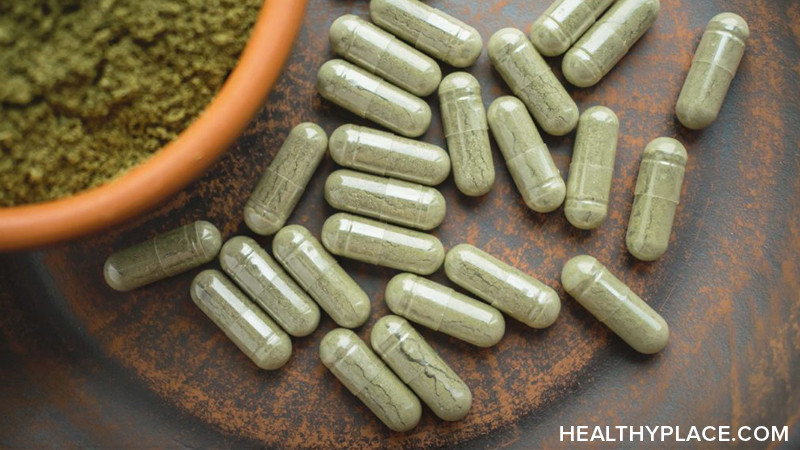 Beware of Kratom! It's Dangerous to Your Mental Health
Have you heard of kratom? Do you know it's like Xanax, Valium, Vicodin, and heroin?  
Kratom is gaining popularity as a mental health booster. It's used to decrease anxiety, especially social anxiety, and to increase energy and focus. In higher doses, kratom leads to euphoria and pain relief. Kratom's benefits come naturally, from a plant native to Southeast Asia. It's legal in the U.S. and you don't need a prescription to get it.
Kratom acts like both benzodiazepines and opioids. And like them, kratom is highly addictive. Someone using kratom can easily become dependent, needing more to feel the effects they want. Then comes full-blown addiction that requires professional treatment.  
The drug is used by teens to study hard, lose social inhibitions, and feel great. It's easy for teens to use. They can drink it as a tea, chew it as gum, smoke it, take it as a pill, or eat it. One mom asked her teenage son if he knew about kratom. He replied, "Tons of people at my school use it. Teachers don't know, but it's legal so it doesn't matter."
The more you—and teens in your life—know about kratom, the better equipped you'll be to pass on this drug that upfront sounds too good to be true.     
Sources:
Frank, C. (n.d.). Kratom: A legal drug that's dangerously addictive. Child Mind. Retrieved June 2019 from https://childmind.org/article/kratom-a-legal-drug-thats-dangerously-addictive/  
Kratom. (n.d.). WebMD. Retrieved June 2019 from https://www.webmd.com/vitamins/ai/ingredientmono-1513/kratom
Related Articles Dealing with Addiction
Your Thoughts
Today's Question: Share your experience with kratom, if any, and let us know if you think kratom should be made illegal? We invite you to participate by sharing your thoughts, experiences, and knowledge on the HealthyPlace Facebook page.
From the HealthyPlace Mental Health Blogs
On all our blogs, your comments and observations are welcomed.
Feel free to share your thoughts and comments at the bottom of any blog post. And visit the mental health blogs homepage for the latest posts.
------------------------------------------------------------------
Most Popular HealthyPlace Articles Shared by Facebook Fans
Here are the top 3 mental health articles HealthyPlace Facebook fans are recommending you read:
If you're not already, I hope you'll join us/like us on Facebook too. There are a lot of wonderful, supportive people there.
------------------------------------------------------------------
Mental Health Quote
"You have to learn to care about people without taking on all their problems."
Read more mental health quotes.
------------------------------------------------------------------
That's it for now. If you know of anyone who can benefit from this newsletter or the HealthyPlace.com site, I hope you'll pass this onto them. You can also share the newsletter on any social network (like facebook or stumbleupon) you belong to by clicking the links below. For updates throughout the week, follow HealthyPlace on Twitter or become a fan of HealthyPlace on Facebook. Also, check out HealthyPlace on Instagram, YouTube and Pinterest, where you can share your mental health pins on our Share Your Mental Health Experiences board.
APA Reference
Peterson, T. (2019, June 24). Beware of Kratom! It's Dangerous to Your Mental Health, HealthyPlace. Retrieved on 2023, December 10 from https://www.healthyplace.com/other-info/mental-health-newsletter/beware-of-kratom-its-dangerous-to-your-mental-health
Last Updated: June 26, 2019