Beware of Kratom! It's Dangerous to Your Mental Health
Here's what's happening on the HealthyPlace site this week:
Beware of Kratom! It's Dangerous to Your Mental Health
---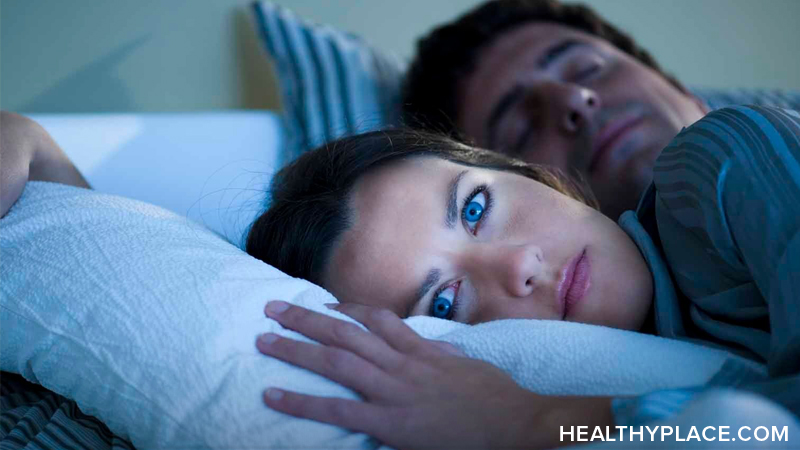 Beware of Kratom! It's Dangerous to Your Mental Health
Can't sleep? When sleep eludes us in the middle of the night, it's highly frustrating. We're tired. We know that sleep is restorative and an important part of mental and physical health. We want to sleep. But we can't. We feel tired, but somehow wired, too.
It's not unusual to experience anxiety when this happens; tension and worry increasing with each tick of the clock. There are ways to deal with middle-of-the-night sleeplessness and anxiety.
When you can't fall asleep or stay asleep, don't:
Constantly look at your clock, worrying that you have to get to sleep immediately because you have to get up soon
Turn on the television, your tablet, your phone, or any other electronic device. These are too stimulating
Imagine the consequences of lack of sleep; the more you think of the next day's consequences for being exhausted, the more worked up you'll become
When you can't sleep, do:
Cover your clock so you can't watch the numbers advance
Turn on a dim light and read something enjoyable or color
Practice mindfulness to keep your thoughts and feelings centered; when you catch yourself worrying about tomorrow, take a deep breath and turn your attention to the here-and-now
Sleep is vital for mental health, and you don't have to destroy your mental health when it eludes you.
Related Articles Dealing with
Your Thoughts
Today's Question: Share your experience with kratom, if any, and let us know if you think kratom should be made illegal? We invite you to participate by sharing your thoughts, experiences, and knowledge on the HealthyPlace Facebook page.
From the HealthyPlace Mental Health Blogs
On all our blogs, your comments and observations are welcomed.
Feel free to share your thoughts and comments at the bottom of any blog post. And visit the mental health blogs homepage for the latest posts.
------------------------------------------------------------------
Most Popular HealthyPlace Articles Shared by Facebook Fans
Here are the top 3 mental health articles HealthyPlace Facebook fans are recommending you read:
If you're not already, I hope you'll join us/like us on Facebook too. There are a lot of wonderful, supportive people there.
------------------------------------------------------------------
Mental Health Quote
"You have to learn to care about people without taking on all their problems."
Read more mental health quotes.
------------------------------------------------------------------
That's it for now. If you know of anyone who can benefit from this newsletter or the HealthyPlace.com site, I hope you'll pass this onto them. You can also share the newsletter on any social network (like facebook or stumbleupon) you belong to by clicking the links below. For updates throughout the week, follow HealthyPlace on Twitter or become a fan of HealthyPlace on Facebook. Also, check out HealthyPlace on Instagram, YouTube and Pinterest, where you can share your mental health pins on our Share Your Mental Health Experiences board.
APA Reference
Peterson, T. (2019, June 24). Beware of Kratom! It's Dangerous to Your Mental Health, HealthyPlace. Retrieved on 2019, June 24 from https://www.healthyplace.com/other-info/mental-health-newsletter/beware-of-kratom-its-dangerous-to-your-mental-health
Last Updated: June 24, 2019