The Ever-Changing Conditions of Bipolar 2 Disorder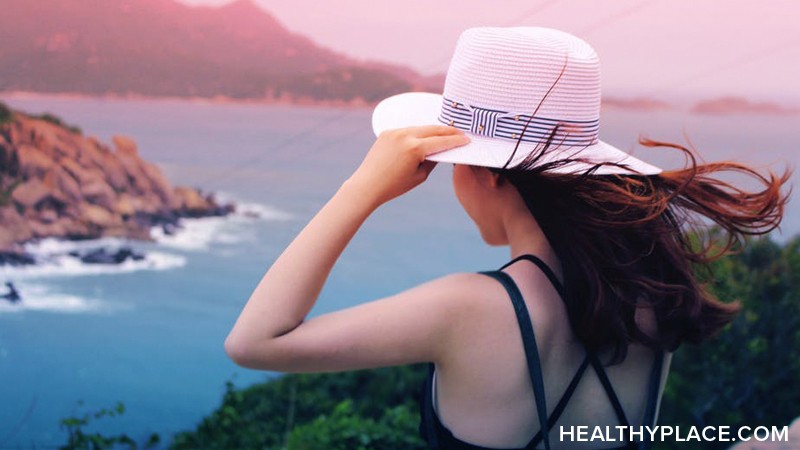 In my life with bipolar 2 disorder, change is not only inevitable; it is constant.
I will never forget the first time I went to San Diego, California to stay with my aunt for a few months. The steady climate and picture perfect days were incredible. So you can imagine my aunt's shock when I rejected offers to move there. While drinking sangria on her porch, watching hot air balloons fly over the mountains in front of us, she asked: "How could you not want to live here? It's perfect!" I laughed and responded, "As you said, it's perfect. Something is discomforting about life in a place that rarely changes."
Every Day Is Different When You Live with Bipolar Disorder
Sometimes I lay awake at night anxious about what the next day might entail. This does not pertain to what is on the menu for breakfast, but what emotions I am going to feel.
Every day is different when you live with bipolar disorder. The changes that occur are so consistent that some of them deserve a name. The mornings that I am a "Perfect Pam," I wake up from an eight-hour sleep, fill my morning with readings and yoga, finished off with a detox green smoothie to start my day. Then there are "Sunrise Susan" mornings, where I stay up until the sunrise, smoke a pack of cigarettes and listen to Lana Del Rey until the nearby Starbucks opens. In case you are wondering, these days are not week-to-week but day-to-day.
As much as people want to say one way is obviously better than the other, in my life that is not necessarily the reality. Routine is important living with bipolar 2 disorder, but too much stability makes me feel unbalanced. Late nights filled with ideas, music, and cigs make me feel free and guilty all at the same time. I prefer to stay away from labeling or diagnosing these changes because they're inevitable.
Stability in Bipolar Disorder Doesn't Mean Boring
The ever-changing conditions of bipolar 2 disorder can be exhausting and thrilling. Change is a part of life for everyone, with or without a mental health condition. I have watched my friends grow and go through life experiences that have shaped them in good ways and bad ways. This is the same for me. However, the extremes of bipolar disorder and the rapid speed of this condition influence my attitude and lifestyle to change regularly.
I am on an unpredictable and fast roller coaster. You never know what the next turn or drop will look like or how it will make you feel. My morals, personality and who I am by nature remain the same, but the costume in which I wear them constantly changes.
Bipolar 2 disorder is an ever-changing rapid beast of a mental health condition. With this idea in mind, do not be surprised when you see a picture of me on Instagram sipping sangria with my neighbors in San Diego with the caption, "How could you not want to live here? It's perfect!"
APA Reference
Blum, H. (2017, August 29). The Ever-Changing Conditions of Bipolar 2 Disorder, HealthyPlace. Retrieved on 2023, December 6 from https://www.healthyplace.com/living-with-bipolar-blog/the-ever-changing-conditions-of-bipolar-2-disorder
Author: Hannah Blum