A Natural Disaster. No Bipolar Medications. Crisis Time.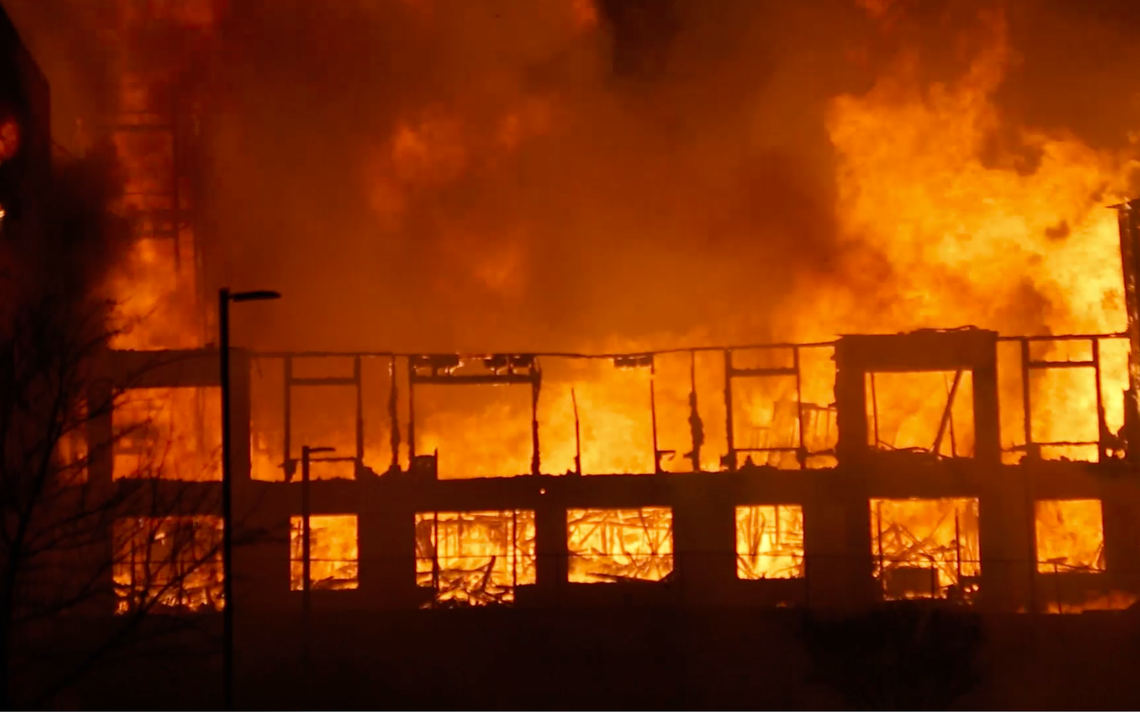 In a natural disaster, a fire or hurricane, you run and leave your bipolar medications behind. Now what? I faced that problem. Here's what happened.
A Life Threatening Fire. I Forgot My Bipolar Medications.
Across the street, the apartment building was on fire. In the chaos of the moment, I grabbed my cellphone and ran - leaving my bipolar medications behind. I forgot them.
It was ten o'clock at night on a Thursday when I opened my eyes after hearing a loud noise and saw that my room was bright red. My house was warm, and as I ran out to the living room, I saw the flames across the street soaring up and touching my windows. As I reached the window and felt its heat, I knew I had to leave my home immediately. Bolting from the house and now out on the street, I realized that the most important thing I forgot to grab was my bipolar medication. Too late. I would never return to my home again.
No Bipolar Medications. A Natural Disaster. A Train Wreck in the Making
I have been on a stable routine of medicines for bipolar disorder for the last five years. Every morning around the same time, I take my bipolar medication and have never missed a dose. The side effects of not taking this medication on a regular basis are severe.
Immediately, I called my doctor's office and the pharmacy, frantically trying to figure out how to get a week's supply of my bipolar medication. I had never been in this type of situation and had no idea what to do. My doctor was not in the office, and the pharmacy was jammed packed. Panic time!
Getting My Bipolar Medications After the Fire
I felt like if I was diabetic, it would have been easier to get insulin; but being that it was psychiatric medication, the urgency was not necessarily there. I realized that I had to get politely aggressive, as I like to call it. I did not cry or act frantic. I simply laid out the prescriptions, let them know how I was affected when I didn't have them and was willing to do whatever I needed to do to get the problem resolved.
Luckily for me, I have been compliant and a regular patient at my pharmacy for so long that they completely jumped on the situation once I came to them with a sense of urgency. They knew about the fire and cooperated with most everyone who was affected. However, I do know some people who struggled to get their medication.
In a Natural Disaster with No Bipolar Meds, What Would You Do?
With the recent events, such as Hurricanes Harvey and Irma (Disaster Mental Health After Hurricane Harvey), I've been pondering these two questions:
What would happen if I didn't have my bipolar medication?
How do I prevent this from happening?
Those of us with bipolar disorder, or any mental health condition, should absolutely have knowledge of this information in case of a natural disaster. Although I cannot tell you what to do in a future disaster situation, I can inform you that it can happen to anyone at any time.
Little did I know when I went to bed that night that I would have to rush out of my home and within an hour it would be lost to flames, including the medication that has helped me survive over the last five years. Talk to your doctors, insurance company, and pharmacy and ask questions such as: What are the steps I should take if something like a hurricane, storm or any natural disaster caused me to leave without my medication?
It is different for everyone, but I would prepare earlier rather than later. If you have any information on this, please comment below, as I know many people right now are dealing with this problem.
The day after the fire, I was nauseous thinking that I may have to go a week or more without my bipolar medication. Please share your thoughts or advice below.
APA Reference
Blum, H. (2017, September 12). A Natural Disaster. No Bipolar Medications. Crisis Time., HealthyPlace. Retrieved on 2023, December 6 from https://www.healthyplace.com/living-with-bipolar-blog/a-natural-disaster-no-bipolar-medications
Author: Hannah Blum