Quotes About Sadness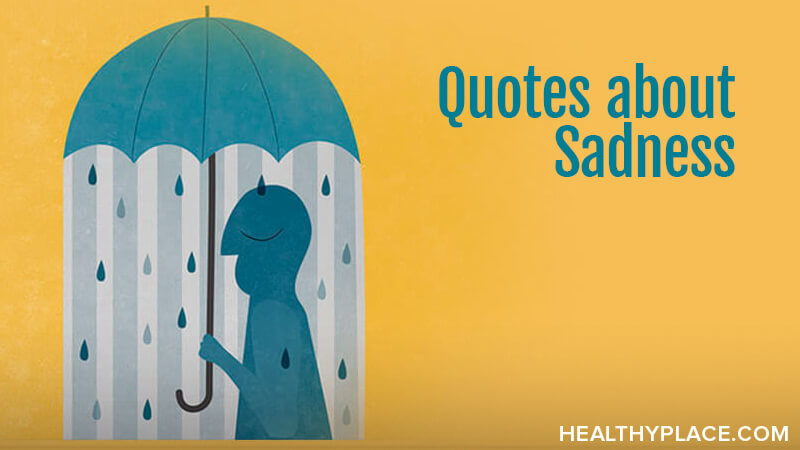 When you're feeling sad, quotes about sadness are helpful because they remind you that sadness is part of life. Although we don't like to hear that reminder, somehow, those short sad quotes have a way of convincing you that eventually, you'll feel good again.
While feeling sad is normal, it can be difficult to live with. Hopefully, these quotes about sadness and sad life quotes can lighten your load, reminding you that you aren't alone in that deep, dark place. The light will shine again.
*Click on the images to open a larger, shareable image.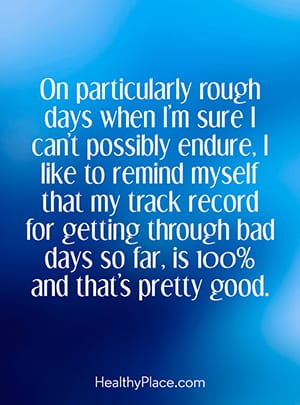 Quotes about sadness, like this one, offer hope. "On particularly rough days when I'm sure I can't possibly endure, I like to remind myself that my track record for getting through bad days so far is 100%, and that's pretty good."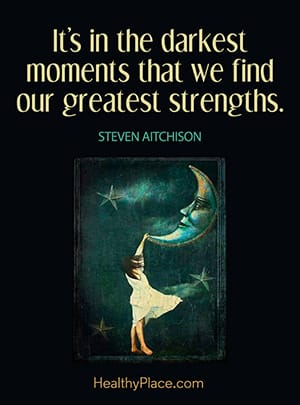 Sometimes, sadness quotes tell us what we don't want to hear, but need to. "It's in the darkest moments that we find our greatest strengths." -Steven Atchson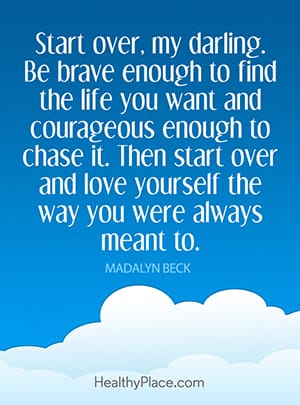 Being sad and having to start over seem to go together, like in this sad life quote about loss: "Start over, my darling. Be brave enough to find the life you want and courageous enough to chase it. Then start over and love yourself the way you were always meant to."  -Madalyn Beck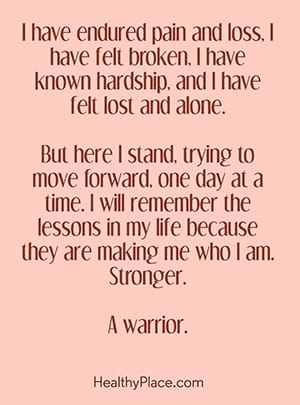 Sadness quotes may remind you of the hard times, but they also keep you strong: "I have endured pain and loss. I have felt broken. I have known hardship, and I have felt lost and alone. But here I stand, trying to move forward one day at a tie. I will remember the lessons in my life because they are making me who I am. Stronger. A warrior."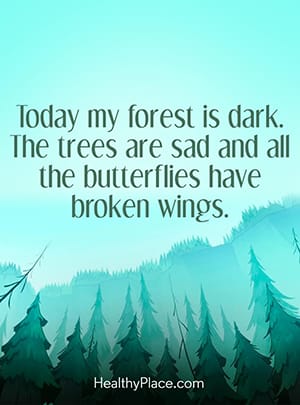 Feeling sad quotes can sometimes say it all: "Today my forest is dark. The trees are sad and all the butterflies have broken wings."
Here's a feeling sad quote for all of us who wished for strength without trials. "Being strong doesn't mean you don't feel pain. It means you feel it and try to understand it so you can grow from it."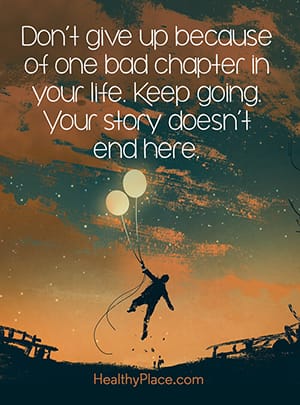 Sadness is very painful, so we need sad life quotes that remind us to keep going. "Don't give up because of one bad chapter in your life. Keep going. Your story doesn't end here."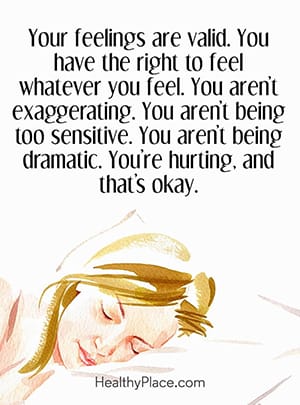 Feeling sad when others won't recognize your feelings at all? This quote about sadness is for you. "Your feelings are valid. You have the right to feel whatever you feel. You aren't exaggerating. You aren't being too sensitive. You aren't being dramatic. You're hurting, and that's okay."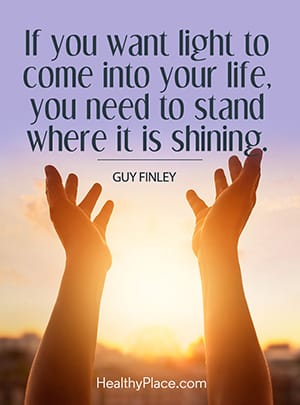 Very often, sadness makes us isolate ourselves in darkness. But to feel better, do as this quote instructs. "If you want life to come into your life, you need to stand where it is shining." -Guy Finley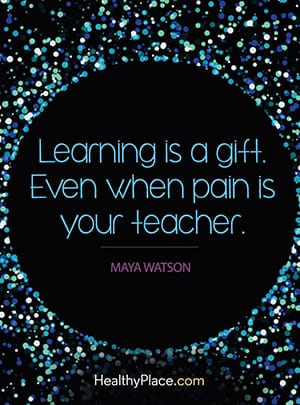 Feeling sad quotes can remind us there's a bright side. "Learning is a gift. Even when pain is your teacher." - Maya Watson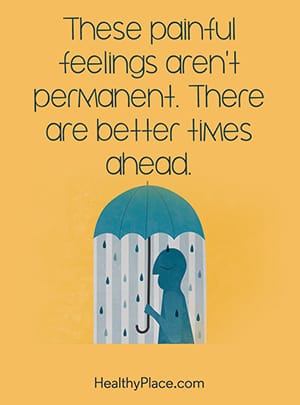 This sad life quote promises things will feel better soon: "These painful feelings aren't permanent. There are better times ahead."
APA Reference
Holly, K. (2018, June 24). Quotes About Sadness, HealthyPlace. Retrieved on 2023, November 29 from https://www.healthyplace.com/insight/quotes/quotes-about-sadness
Last Updated: April 15, 2020