Depression Emojis for Exactly What Depression Feels Like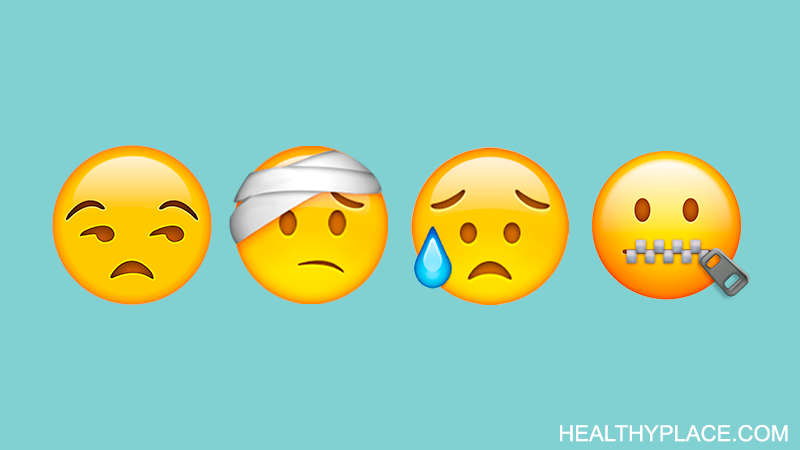 Using a depression emoji is a way for people to express their depressed mood. For the millions of people with major depression, it can be a challenge to put into words what it feels like to suffer from depression. That's where the depression emoji comes in. It's a physical representation of what depression symptoms look and feel like. We can all relate to the feelings that come from a sad face or a crying face.
Depression emojis can also help portray the daily struggle of living with depression. They can be especially helpful in communicating those feelings of depression when others around that person cannot or do not relate to or understand what it is like to feel depressed on a continuous basis. On the other hand, a depression emoji can establish a bond between a person with depression and others who have the same illness. There's an instant understanding of what the person is going through.
5 Depression Emojis
There are currently over 2,000 different emojis, a number that offers a whole new way for people to communicate what they are thinking and feeling. Of these 2,000 emojis, there are a few that are especially useful for explaining what it is like to live with depression:
See Also:
APA Reference
Guarino, G. (2021, December 30). Depression Emojis for Exactly What Depression Feels Like, HealthyPlace. Retrieved on 2023, December 10 from https://www.healthyplace.com/depression/symptoms/depression-emojis-for-exactly-what-depression-feels-like
Last Updated: January 9, 2022