What to Do When Your Boyfriend Is Depressed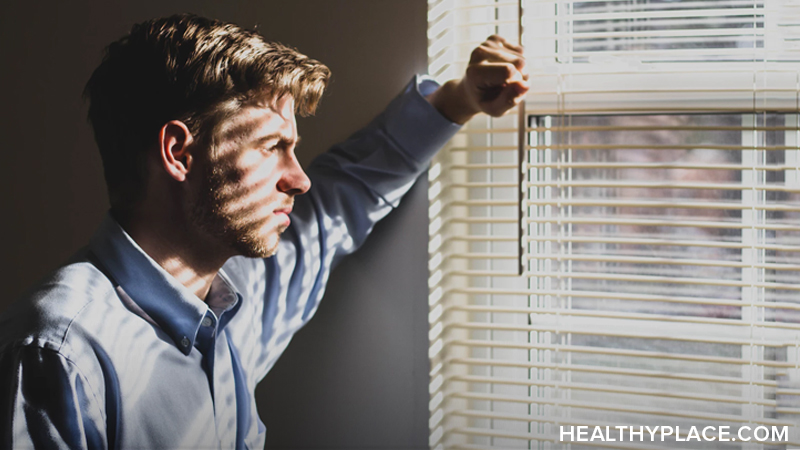 What should you do when your boyfriend is depressed? Dating someone with depression can be challenging, and studies show that men find it more difficult to "come out" about their mental health issues than women. Although maintaining a relationship when your boyfriend has depression is not that different to dating someone without a mental illness, at times, protecting your own mental health can seem like a struggle. By understanding the common issues depression throws up and knowing how to respond, you can support the man you love without threatening your mental wellbeing. Here's what to do if your boyfriend is depressed.  
Do You Know What to Do When Your Boyfriend Is Depressed?
When your boyfriend is depressed, showing that you understand his condition is critical to the success of your relationship. Depression makes people feel isolated and alone; like they are the only ones who have ever felt the way they do. If you've never been depressed, you may find it difficult to understand this. However, you don't need to have dealt with depression first-hand to know how it affects your partner – you just need to listen.  
At times, it may feel like your boyfriend doesn't want to get better, especially if he's reluctant to get help. You must understand that he doesn't want to be depressed. Withdrawal is a symptom of the illness. Men often feel like they should be able to change and control things to protect the ones they love, but depression is out of their control. It is an illness that requires treatment and management like any other. However, the inability to "snap out of it" can make men feel frustrated, often leading to anger outbursts or aggressiveness. So, what should you do when this occurs?
What to Do When Your Boyfriend Is Depressed: 5 Tips
Although there are specific issues that are more common in men than in women with depression, how you care for someone with depression are the same, regardless of gender.
When your boyfriend is depressed, he may not recognize his depression symptoms as signs of a mental health condition. He may blame other events in his life (like a stressful job or trouble in your relationship), or he may avoid the topic altogether. One of the ways you can help a boyfriend with depression is by helping him find a doctor or mental health professional. This is an important first step in diagnosing and treating depression, but it may not be easy for your partner.
Other ways to help your boyfriend with depression:
Being patient: Show him that you're there for the long haul, and don't pressure him to get better. Instead, provide understanding, support and encouragement.
Knowing when talk and when to listen: When your boyfriend is depressed, it can be hard to know what to say and do. Although talking about his feelings is important, there will be times when all you need to do is listen.
Helping him stay active: Exercise is one of the most effective tools we have against depression, but it can feel impossible to someone struggling with a mental illness. Help him increase his level of physical and social activity by inviting him out for hikes, games, and other events. Just don't push him too hard if he refuses.  
Making sure he gets to his appointments: People with depression can be avoidant, meaning they don't always do the things that will make them better. Encourage your boyfriend to get to his medical appointments and go with him if needs be. Make sure he raises any concerns he has about his symptoms or treatment.
Knowing the signs of suicide: If your boyfriend mentions death or dying or talks about wanting to "end it," you must seek help immediately. Suicidal ideation (thoughts about suicide) is a serious symptom and should not be ignored. If your boyfriend is suicidal, you can call the National Suicide Prevention Lifeline 24-hours-a-day (1-800-273-8255) or your contact the emergency services.
Relationships aren't always easy when your boyfriend is depressed. In some cases, experiencing mental illness can strengthen and a romantic bond, but that doesn't mean there won't be stumbling blocks along the way. Just remember that with time and treatment, his depression will lift, but that your first obligation is to yourself – you are not bad if you leave your depressed partner, and you do not need to stay in the relationship if it's making you unhappy.
APA Reference
Smith, E. (2022, January 4). What to Do When Your Boyfriend Is Depressed, HealthyPlace. Retrieved on 2023, November 28 from https://www.healthyplace.com/depression/relationships/what-to-do-when-your-boyfriend-is-depressed
Last Updated: January 10, 2022