Sister Fights Brother's Involuntary Electroshock By State Hospital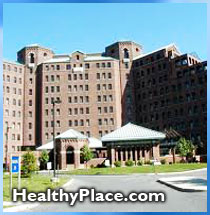 Thursday, March 29 the Appellate Division will hear oral argument in Matter of Adam S. The case is scheduled for approximately 10 AM at the 45 Monroe Place courthouse in Brooklyn. Twenty-five year old Adam Szyszko is appealing an order authorizing Pilgrim State Psychiatric Center to involuntarily administer up to twenty electroconvulsive shock treatments. Pilgrim psychiatrists shocked Adam twice before a stay was obtained by his attorney Kim Darrow of Mental Hygiene Legal Services Second Department. Adam's sister, Anna Szyszko, will be available to speak with the media following the hearing. At 11:30 she will hold a press conference outside the courthouse, together with representatives of Disabled In Action, Network Against Forced Electroshock, Brooklyn Mental Hygiene Court Monitors Project and other disability and human rights activists.
"This whole thing is not about Adam but about power for Pilgrim State Hospital," said Anna Szyszko. "How dare they prevent us from trying treatments that have helped so many people just because they don't offer them in their facility and insist on forcing Adam to undergo a procedure that does more harm than good -against his and his family's wishes?" When asked for comment, Bill Brooks, Supervising Attorney of the Mental Disability Law Clinic at Touro Law Center said: "When psychiatrists want to treat, they will frequently take steps to do so regardless of whether the treatment conforms with the legal rights of patients."
"This is not just one case," remarked Connie Lesold of the Brooklyn Mental Hygiene Court Monitors Project, who has been following Matter of Paul Henry Thomas. "Pilgrim is openly using electroshock to stun disabled people into submission." Nadina LaSpina of Disabled In Action added: "Running 150 volts of electricity through someone's brain against his will is a crime against humanity."
next: Terrible Legacy of Lake Alice Psychiatric Hospital
~ all Shocked! ECT articles
~ depression library articles
~ all articles on depression
APA Reference
Staff, H. (2007, February 19). Sister Fights Brother's Involuntary Electroshock By State Hospital, HealthyPlace. Retrieved on 2023, December 9 from https://www.healthyplace.com/depression/articles/sister-fights-brothers-involuntary-electroshock-by-state-hospital
Last Updated: June 23, 2016