Schizophrenia and Parenting: Step In or Let Go?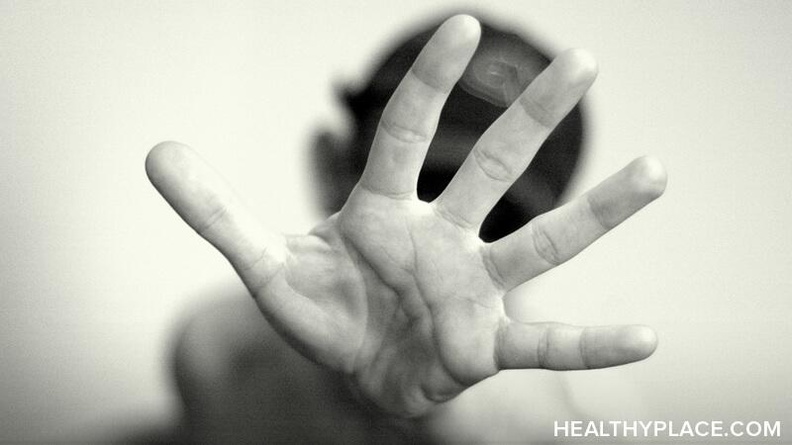 A message comes to me via social media, along with an invitation to connect. It simply says, "My 27 year old child has schizophrenia, but will not get treatment." Oh boy, can I relate to that. Unfortunately, this is a major dilemma facing all of us who deal with mental illness in our families.
Parenting is always about the precarious balance between stepping in to help, and letting go to allow learning from experience. From a child's first steps to his or her first relationship, car, job, apartment...when to give advice? When to help? When to step back and watch them sink or swim?
For the parents of a child without a physical or mental illness, this process is difficult enough; for those who are dealing with illness in our children, it's that much harder. The consequences of stepping aside, of letting go, could be disastrous: poverty, hospitalization, an arrest, flight, or even - tragically - suicide.
Schizophrenia and Freedom Without Parents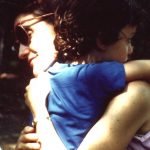 My own son, Ben, 29, has just moved from seven years in a group home (24 hour staffing) to his own apartment. There is some support - a caseworker, medication supervision - but also a new lack of structure. No required group meetings. No chores scheduled. No one - except the roaches - to know if he washed the dishes or not.
Am I excited for him? Of course. Am I concerned? You bet I am. Is there much I can do? Only some things. He could crash, he could cheek his meds, he could oversleep and miss an appointment, he could become lonely and isolated. But if I call to see how he is, he sees right through me. "Mom, I'm fine. I'll get to work on time. Of course I' m taking my meds. I'm fine in the apartment all alone on my day off. Yes, I"ll unpack soon."
So I let him live. Alone. And I watch from the wings, ready to alert his caseworkers if I see any warning signs. Three days ago I saw the unmistakable (to me) signs that Ben had missed a day of meds - so I sounded the alarm to all new staff members who donot know his tricks yet. And now he's okay again - so far.
Now I only see him on family occasions, or on rainy days when he can't take his bike to work. Could he wind up in the hospital again if I am not there to witness symptoms? Yes, of course. And I hate that. But we have only so much control.
Parenting My Adult Son with Schizophrenia
As always, we do what we can and then hope for the best. Keep an eye out for trouble, and our hearts in a place of faith in Ben and his ability to make the adjustments to this new life. Scary? Oh yes. We do the best we can for our loved ones -secretly or openly - and then sometimes all that's left is to take care of ourselves and the rest of our family.
My mantra at these times? "Whatever happens, we will handle it somehow."
I don't always know how, but I know that we've managed before, and will again. And I ask for help when I need it.
APA Reference
Kaye, R. (2011, May 31). Schizophrenia and Parenting: Step In or Let Go?, HealthyPlace. Retrieved on 2023, December 11 from https://www.healthyplace.com/blogs/mentalillnessinthefamily/2011/05/schizophrenia-and-parenting-step-in-or-let-go
Author: Randye Kaye
I have a 26 year old schizoprenic.I can not get help from anyone. I have asked the Marchman Center, SS, family, and his father.I am disabled and have a hard time just taking care of myself. The biggest problem is that he is noncomplient and says nothing is wrong with him and becomes very angry if I try to talk to him at all.He requires constant checking after because he leaves the stove on, water running or the doors open. He will not pick up after himself.I try but he refuses to talk to me at all. He is verbally abusive. I am trying to support both of us on my disability. Do you have any suggestions?
I am so glad I found you maybe I as the parent of a 22 year old son who in the past 2 years was dianogised a paronoid schoizophrenic iam realizing after reading so manyother stories that maybe my son is doing pretty good in spite of the fact most days i feel his not
My son is 28 and was diagnosed with schizophrenia at 18, he has spent the last 10 years of his life in hospital, at first he was not sectioned and used to come and go which iterupted his treatment, he was finally sectioned when he was about 20. About two years ago i was told he was treatment resistant, he responded best when on Chlozapine, but has had two bad reactions so can no longer have this treatment. During all this my son maintains he is not ill and that myself and the hospital staff are pltting against him to keep him in hospital. I see him about once a month (60 mile round trip) and speak to him on the phone. At first I used to see him more often and speak to him most days, this has become very difficult to to his increasing frustration and the fact that he blames me for him being in hospital. I cannot give him my home phone number or he would ring constantly throughout the day and night, he has my mobile number and rings me usually about 20 to 30 times a day (I have to manage his calls so have to have my phone on silent during work hours) this breaks my heart, but keeping him at arms length is the only way I can be of any use to him at all, he has little or no support from his fathers side of the family (we have been divorced since my son was 8). I am his only regular contact with family and I feel constantly under a huge amount of pressure because of this. I love my son but feel helpless and unable to support him. I know he feels lonely and lost in hospital and he has said things over the years that make me worry that his care is "questionable". He has had several consultants over the years, many named nurses, and seen other patients come and go, his most recent consultant has come to a point in his treatment where there is no more treatment that can be offered which hasn't been tried on him before, she has suggested that she would now like to try referring him to an ABI (aquired brain injury) consultant for a second opinion (in case there is any alternative treatment which could be given which isn't currently available with in a secure mental health environment). I have no idea where this will lead and what my son's long term prospects are, i just cannot see a future for him and although he is fortunate to have the NHS to fall back on his quality of life is still very poor. I have a visit booked with him tomorrw which I am dreading as I know that it will (as always) break my heart, he will be loving and happy to see me for the first five minutes, then he will get frustrated and angry that he can't come home with me so will start to shout and swear at me and then tell me to go, I'll drive home with tears in my eyes and curse a god whom I do not beleive in for allowing this to happen to my son and others like him, and year after year this continues in the same way, I would rather my son be physically handicapped, I'd happily push him around for the rest of his life in a wheelchair and deal with everything this would bring, at least he would be able to live at home and people wouldn't judge him.
My name is Jackie. I deal with a different look on life. Ever since I was little, I could here voices in my head, get highly paranoid, agitated, and violent. I just got diagnosed 3 months ago with schizophrenia and about 8 months ago I had my first children, a beautiful set of twin girls. Now more than ever my paranoia is getting worse. I face the daily struggles of fear against myself with my children. I am so scared that I will get angry and hurt them. I know I won't but it still worries me. I take medicine for it and the medicine may make my feelings of agitation and the violence go away, but it doesn't stop the voices or the paranoia go away.
I am sorry that you go through what you go through, but even though people think we have a choice on the way we act or behave, but we really don't. Think about it from his point a view. Try to find what triggers his behavior and try to avoid those triggers.
As I was reading the article about the mother with the schizophrenic son, I thought about my own illness and l live with my mother. I am more depressive than manic. My mother says nothing's wrong with me, yet she says I act like a zombie. I've suffered from bipolar disorder since I was 14 years old and I receive no support from my family. I had to suffer through this whole ordeal alone. Often I suffer from panic attacks and illusions even though I'm getting better. My two sisters ailenate me and treat me unfairly.
When I think of families with mental illness I also think of my father's family. I have several cousins who suffer from depression and schizophrenia. One of my cousin is suffering with bipolar disorder with me now. His sister says his symptoms are worse than mine. He screams and hollers at people. Last year, I was so filled with anxiety so bad I used to walk through the house at night, not sleeping or having the ability to sit down. I'm 58 years old. It's embarassing having to live with your mother and having her take care of you. My Case Manager, after a suicide attempt, told my mother to control my meds. She wouldn't give them to me. She said I should wean myself off of them. When I told my Case Manager what was going on, she let me take my own meds.
My mother and sisters treat me like I suffer from Leprosy. They go places and never invite me, like they're ashamed of me. The only supportive relative I have is my father's first cousin's wife, who I stayed with when I was 18 years old. At 18 I went to stay with my father's first cousin, who was a classic case of manic depression that there ever was. I often wondered why his wife, who is so supportive of me, never attempted to get treatment for her husband. He died of cancer at 56.
I often feel guilty having to stay with my mother and having her watch me but frankly she doesn't give a damn. I decided not to have children or get married. Sometimes I blank out and exhibit outrageous behavior. If I get upset enough I might attempt murder. One of my sister's likes to start arguments with me and the first thing I thought of was stabbing her with a kniife. I told her, "You know I could kill you and not go to jail because I'm mentally ill". Daily my mother leaves me alone and never aks how I feel. She still won't admit something's wrong with me even though my father committed suicide 10 years ago, September 12.
Thank You
Well the last couple of days he has been a little better although I don't know how long that will last I had a talk with him last night again about housing, and disability, and he didn't blow up I was amazed ,I figure if I take babysteps with him first get him living close to us but not in our home that will help us all. I will definitely check out NAMI Thank you so much :)
My 31 year old son was born with learning disabilities and he is Bi-polar He has always had a very violent nature even as a child Once he was banging his head I think he was 10 I literally had to sit on him until he calmed down We had many episodes like that. When he was 14 I asked him to take out the trash everything was calm and he got up walked to the kitchen and began choking me My daughter his twin sister just happen to come in the house She screamed your killing her, she's turning purple She began pulling on his shirt I remember his eyes they were a Whitish color All of a sudden he snapped back to reality. I have always been afraid of my son. As a child I made sure he received all the help I could give him Even institutions
Now recently 2 years ago he became paranoid schizophrenia He is scarier than ever My other children want let him stay with them for the same reason he is violent, he bosses you in your own home he lords over you When he is not yelling and throwing a fit he sits quietly and gives everyone evil looks He is very controlling
I also have a mentally challenged son who does live with me but he is just the opposite of my other son He is like a big teddy bear.
My son with the schizophrenia has no where to go no money etc I have had him set up several times to get housing, food stamps and disability he will not do it He tells me I am just trying to control him
I want to help him, but he will not listen to anyone and I can't talk to him or he goes off I have already called the police several times in the last two weeks.
I want to help him so bad, but he want do anything he refuses and tells us we just don't want to help him He wants us to get him a lawyer for his hallucinations that he believes are real. I think he has lost all sight of any reality I told him he couldn't stay here any longer if he doesn't try to help himself He said give me some gas money and I will go back to Ft Worth
He has lost all of his friends there is no one in Ft Worth to help him he has ran everyone off I am a single mom and I have to protect myself and my other son I don't even go to sleep until he does and he stays up all night He was in my face screaming and I saw those white eyes again it scared me to death. They actually change color when he goes into a certain frame of mind. I so want to help him but I am afraid ,I have to let him go I don't know what to do. I was going to get guardianship over him but my daughter said if you do that Mom he will come after you the first chance he gets and no telling what he would do to you. I know she is right.
Oh, I know I am ranting but my heart is breaking.
The dilemma to care or to let go the child with schizophrenia presents, for disturbed parent, a Big Question in any case. By me, as professional worker in Mental Health Service, the best way to manage this serious illness is to be a kind of parent like they with mentally health children. This mean, that as parent should be a partner with your illness child in long-time treatment of its mental disorder, without any surplus careful undertaking. There are some specific demands for parent in fruitful treatment of child with schizophrenia:regular medication, instantly psychiatric intervention in aggravation of illness, and mostly important is psych-education on nature of this disease. As we know, every child has got its characteristic abilities, desires and habits that request an individual approaching of parenting. Why this statement should be exclusion for child with Schizophrenia?
When your child threatens you....take it very seriously....my son at threatened my husband and I didnt think it was possible that he would really do anything and guess what he stabbed him in the head with a knife and almost stabbed me too....he ended up in a long term psych hospital for 3 yrs now and they tell me he may never get out....what amazes me is I knew he was diagnosed with schizophrenia but I never believed he would do such a thing ....ever.....he is smart, he graduated college, got a stock broker license, but the voices in his head were telling him to do terrible things and finally couldnt fight them anymore...he has been on every medication there is and still has the paranoia and delusions....this is a terrible disease and I keep blaming myself, why didnt I see it earlier, why didnt I see this coming.....but what could I have done even if i did....if they arent violent, than there is nothing you can do .....it has to happen.
Dear Mominga, What Randye said, is so true. You have to learn not to take this disease personal, my 24 yr old son has schizoaffective & I know how incredibly hard this is & it's never ending, round the clock worry & staying on them but it's so worth it. I have met so many mentally Ill with no family support & I can understand why it happens but can't comprehend how it does, if that makes sense??? They need us & it's not their faults, this is such a debilating devasting disease that affects their brains, the very thing you need to live a productive decent life & people do say oh they need a good kick in the ass & I say would you tell a diabetic, a cancer patient, someone on dialysis that? Don't give up & hang in there if at all possible.
My son 25 and about to be released from his ninth hospitalization in 4 years. He admitted himself because of fear of hurting himself. Once he got there and was stabilized he stopped taking the medicine and they released him. this was the first time he made a verbal threat to me while in the hospital and they still did not mandate that he take the medicine because (it was only over the phone) and he did not threaten anyone else. I am only one left who will deal with him in the family. I feel hopeless.
this rings many bells for us especailly the last paragraph .thank you
My son doesn't have schizophrenia but he does have adhd and severe anxiety. I know it's not the same but I worry so much about him. He wouldn't go on a school trip today because of his anxiety and it was a really nice trip to NYC. I'm scared of what he is missing out on. I'm also scared because his adhd makes him have these horrible rages (only at home) but they are so bad he will start throwing stuff around, flipping couches and hitting my husband and now me. Not hard but still. I worry so much.
Michele
Leave a reply