How Learning to Love My Body Helped Me Stop Binge Eating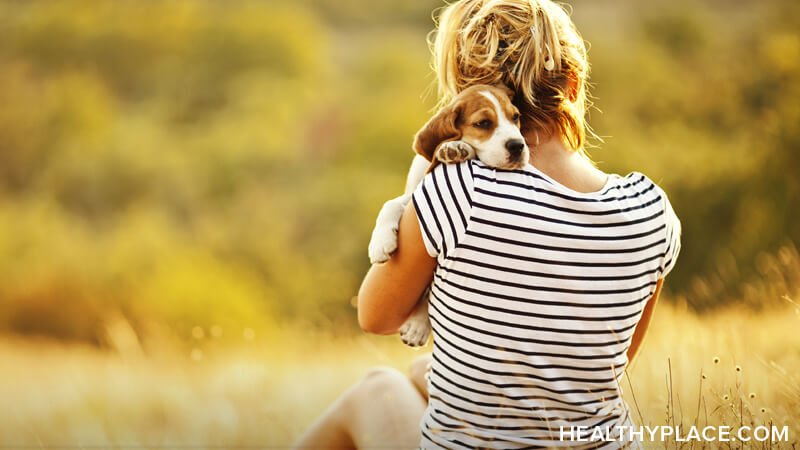 Like many sufferers of binge eating disorder, I struggled with loving my body and other body issues for many years. As a child, I loved food and books and was not a fan of exercise. I was never fat, but I was chubby enough to be teased by the boys at school. As an awkward teenager, magazines taught me how to hate my body.
Years of yo-yo dieting and self-loathing ensued. When I finally decided to start working out at age 24, I quickly lost 18 pounds. But I didn't stick to my new routine, and soon gained them back, plus more. After climbing back on the wagon a few times, I finally managed to make daily exercise a regular part of my life. In spite of this, my weight continued to fluctuate, and I continued to hate, instead of love, my body.
Self-Love Includes Learning to Love Your Body
In my late 20s, a debilitating bout of anxiety triggered my binge eating disorder. As I went through the healing process, I began to realize that I could never heal unless I let go of my self-hate. I had to learn to love myself.
At first, self-love was a practice — a series of steps I took each day (or, at least, most days). Over time, these practices led to a feeling and, eventually, an experience of self-love. As these shifts took place within me, my attitude toward my body and myself also gradually shifted.
I continued to exercise regularly and take care to eat in a nutritious and fulfilling way. However, my attitude and objectives began to change. Instead of viewing exercise as a punishment for my body and food as a reward, I began to see both of them as ways to love and nurture my body. Instead of focusing on the number on the scale, I began to focus on the process. I looked for different markers of progress, such as having more energy or strength.
Making Friends with Your Body Is the First Step to Loving It
Shifting my focus in this way helped me learn to love my body. I can now recognize the miracle that my body is. I began to love it more deeply every day. When I healed my relationship with my body, my relationship with food also began to change. It was an important piece of the puzzle that helped me overcome binge eating disorder. It is still essential when I relapse.
Learning to love your body is crucial if you are struggling with binge eating disorder and body image issues. Without unconditional self-love, you will be fighting a war you can never win, because your opponent is yourself. If love seems like a stretch right now, try making friends with your body first. Say some kind words to it, and see how it reacts. Then, you can take it from there.
Are you struggling with body image issues and binge eating disorder? Or have you already learned to love your body unconditionally? Either way, share your story in the comments.
APA Reference
Peel-Yates, V. (2020, May 19). How Learning to Love My Body Helped Me Stop Binge Eating, HealthyPlace. Retrieved on 2023, December 8 from https://www.healthyplace.com/blogs/bingeeatingrecovery/2020/5/how-learning-to-love-my-body-helped-me-stop-binge-eating
Author: Victoria Peel-Yates
I love that you address that body love might be difficult and start with making friends with your body first. This truly is such a powerful practice, in so many aspects of life. It truly affects every area of our lives. When we can fully love our bodies we are able to step into so much power, grace, and ease. Thank you for sharing!
Hi Lizanne, thank you so much for your comment. I´m glad it resonated with you. I totally agree that the relationship we have with our bodies affects every aspect of our lives. They are amazing and deserve our full love and respect.
Leave a reply