Introduction to Victoria Peel-Yates, Author of 'Binge Eating Recovery'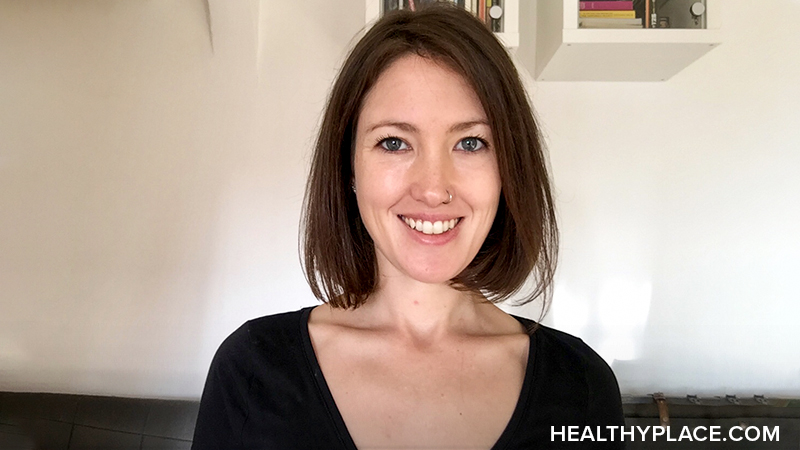 My name is Victoria Peel-Yates and I am the new author of the Binge Eating Recovery blog. I look forward to sharing my experiences with the HealthyPlace community, focusing on the underlying emotional issues behind binge eating disorder and sharing tools and techniques that have helped me overcome them. I also look forward to hearing your stories and learning and growing together.
Victoria Peel-Yates's Experience with Mental Illness
I´ve struggled with mental health issues since I was a teenager, and I suffered intermittent bouts of depression and anxiety throughout my 20s. These episodes were often accompanied by binge eating disorder. At 33, I was diagnosed with attention-deficit/hyperactivity disorder (ADHD) (adult ADHD test).
Throughout my adolescence and early 20s, I turned to different destructive behaviors to ease my inner turmoil, including alcohol, cigarettes, drugs, casual sex, and of course, food. Food has always been a source of emotional support for me. Whether I felt sad, angry, betrayed, tired, stressed, or happy, food was always there for me.
Through my teens and 20s, I regularly swung between crash diets and compulsive eating. My bodyweight fluctuated, compounding my issues with negative body image and low self-esteem.
Recovery from Binge Eating for Victoria Peel-Yates
In my mid-20s, I decided to take a holistic approach to managing my physical and mental wellbeing. I started practicing yoga and meditation before later training as a yoga teacher, started an at-home fitness regime, hired therapists and coaches, and later trained as a holistic health coach.
For the last decade, I have delved deep into my healing journey, drawing from a mix of Western psychology and ancient Oriental traditions such as yoga and Ayurveda. This has given me a deep understanding of myself as well as the tools to manage my mental health through lifestyle and daily discipline. I intend to use this blog to share what I have learned.
For more about Victoria Peel-Yates and her goals for Binge Eating Recovery, watch this:
APA Reference
Peel-Yates, V. (2020, March 15). Introduction to Victoria Peel-Yates, Author of 'Binge Eating Recovery', HealthyPlace. Retrieved on 2023, November 29 from https://www.healthyplace.com/blogs/bingeeatingrecovery/2020/3/introduction-to-victoria-peel-yates-author-of-binge-eating-recovery
Author: Victoria Peel-Yates