My Mother with Mental Illness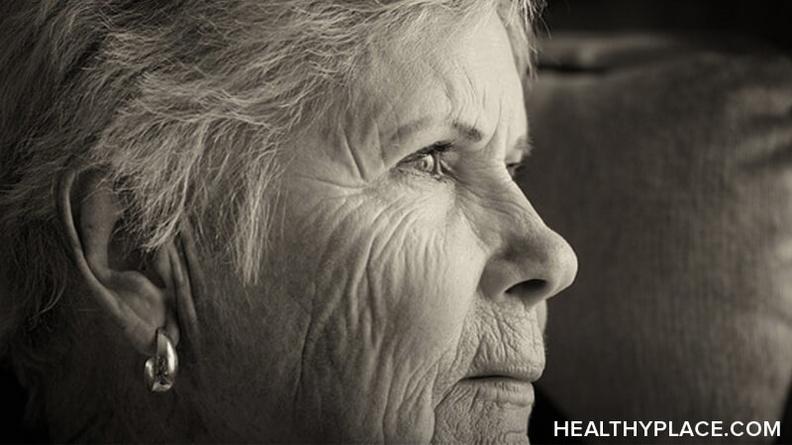 My mother with mental illness died last week. She was 85 years old. Here I share my recollection of being raised by a mother with mental illness.
I didn't know my mother had mental illness. I learned of her illness five years ago when she was hospitalized because of an apparent manic episode. She was put on various psychiatric medications and stabilized. My dad and I became close via email as my son Bob was diagnosed with bipolar disorder around the same time.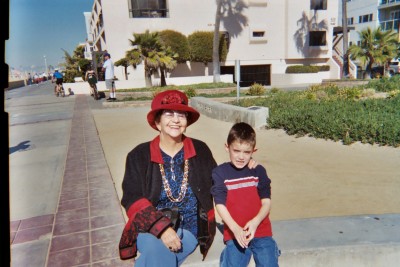 Mom gained weight during the time she took psychiatric medication. Consequently, dad stopped giving her the medication because she was unhappy with the weight gain. After attacking a caregiver where they lived, mom was taken back to the psychiatric hospital.
Last year my father died of pancreatic cancer. Because my parents were married 58 years, my mother's health deteriorated quickly after my father passed. Not surprisingly, my mom died peacefully last week, the anniversary of my father's passing, with loved ones around her.
Mother's Mental Illness Was Life-long
After my mom's death, the stories of her life-long mental illness emerged. I was number five of seven children, so chaos in our home was normal. I had come to terms with my dysfunctional family. Yet I was unaware of the extent of childhood trauma my mom endured or her suicide attempt until an older sister mentioned it. As I connected the pieces, a life-long mental illness explained the puzzle.
I am not a doctor so I cannot diagnose my mother. To my knowledge, my mother was not diagnosed or treated for any mental illness until five years ago. However, during my life I witnessed many of my mother's behaviors that are typical in personality disorders.
My mother loved to be the center of attention. She was vain, egotistical and arrogant. She bragged about her children and lived to promote us. Our accomplishments were her accomplishments. She talked about her world incessantly.
When she wasn't bragging about me to others, she was verbally attacking me. She repeatedly told me I was a worthless and unlovable child. When I reached adulthood, she criticized my hair, weight, clothes and boyfriends.
Mother yelled a lot and swore often. I always felt like I was in trouble. My mother's moods and emotions were hard to predict, so I rarely brought friends over. I spent as much time as possible out of the house.
My mom had more energy than anyone I knew. She stayed up nights sewing costumes and special outfits. She vacuumed my room while I tried to sleep. She worked on home improvement projects like painting, wallpapering or reupholstering furniture. She hiked, biked, danced and shopped.
Daughter Recalls Mother with Mental Illness
My mother self-medicated with prescription drugs. I remember visits to the pharmacy and pills at night. There were trips to Vegas and Mexico for medication. Mornings she laid in bed with the covers to her lips as we left for school. Evenings the dinners burned as she slept.
There was violence. She spanked us when we were little with paddles and belts. Photos of a buckle shaped welt on my forehead remind me of the beatings. I remember them like the fog of war.
Mostly, I felt like I was never safe. I was afraid of my mother. I wanted to escape the war-zone, so I did as soon as I could.
As an adult, I tried to set boundaries on my relationship with my mother. I found little-to-no contact with her was best for me. She had plenty of support from my dad and siblings.
Eventually my mother's personality succumbed to dementia and my last visits with her were pleasant, though sad. The little old lady I met with looked like my mother. But my mother was gone.
The services were beautiful. Many relatives came to pay their respects. I wrote a eulogy describing my mom's intense pride and passions, as well as a poem about her love of dancing. Like all loss, my mom will be missed.
My mother's passing has strengthened my desire to educate others about mental illness. When I look past the now obvious signs of my mother with mental illness, I see a woman who fought a courageous and brave battle against a formidable foe.
Still, I live with the collateral damage. Education and advocacy heal my wounds and give me hope. I hope to help other families, other parents and other daughters living with mental illness by sharing my story.
Rest in peace mom.
APA Reference
Halli, C. (2015, June 28). My Mother with Mental Illness, HealthyPlace. Retrieved on 2019, August 23 from https://www.healthyplace.com/blogs/parentingchildwithmentalillness/2015/06/my-mother-with-mental-illness
Author: Christina Halli
It's a rough road to travel. I hope you have support from other family or friends. We all need support, but I can tell you as another person who had a mother with mental illness, that it's even more important we have stable people in our lives who can help us through things that our parent cannot. Best wishes to you!
Hi SC,

I'm just a lay person, so I can't answer your question, but I noticed a striking similarity in your mom's symptoms to personality disorders. Dr. Daniel Fox is a clinical psychologist who specializes in personality disorders, and he has a very good Youtube channel:
https://www.youtube.com/user/lcruz71

I'm sorry for what you went through, and I hope that understanding your mother will help you heal your trauma and bring you peace.
Leave a reply