Siblings of Children with Mental Illness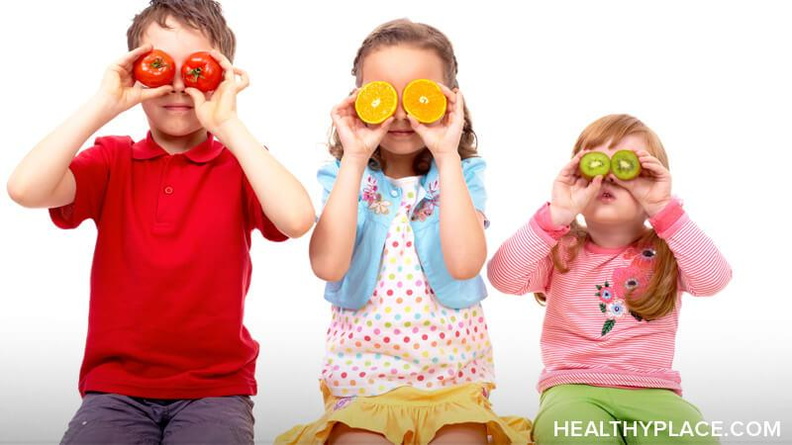 Raising siblings of children with mental illness is challenging. My husband and I have spent so much energy on my 17-year-old son Bob who lives with bipolar disorder and social anxiety, his younger sister, Hannah, is sometimes neglected. Hannah, the sibling of a child with mental illness, has witnessed multiple crises in our family. She has been the trigger or target of her brother's outbursts. It is no wonder she is struggling with mental health issues of her own.
I received a call from the school counselor a few weeks ago. She said Hannah was in her office because she was making threats of self-harm. Honestly, I thought the counselor had it all wrong. This was not Bob, my child with mental illness. This was his sibling, Hannah.
Hannah is always happy. Hannah is a natural athlete who rides horses and plays water polo. Hannah makes her bed, gets ready for school on her own, does her chores and likes homework.
Children with Mental Illness' Siblings Suffer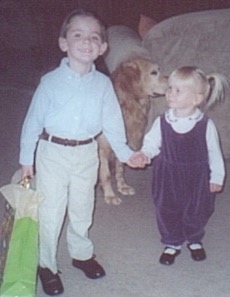 The counselor suggested I take my daughter to the local psychiatric hospital, crisis center or to see her therapist as soon as possible. Hannah was not permitted to stay at school because the counselor believed she was a threat to herself.
I spoke with Hannah on the phone. Hannah said she could stay safe at school and would meet with her therapist that night. The counselor agreed to the plan and allowed Hannah to return to class. That night Hannah's therapist helped her make a safety contract.
Over the weekend, Hannah had a falling out with her best friend (BFF). Hannah showed me some lengthy texts she received that were loaded with profanity and condemnation only a 15 year-old girl could hurl. Hannah deleted her side of the conversation, but admitted she too had sent incriminating texts. The following days at school were horrific for my sweet daughter.
On Friday, Hannah got smacked in the face by an elbow at water polo practice. Monday, the school counselor told me Hannah was kept after school by the principal and nurse to investigate the injury. When they asked Hannah how she got her black eye, Hannah's story twisted into her brother hitting her with a ball.
Hannah's therapist straightened it out with the school. She said Hannah believed she was in trouble when she was called into the office. She felt scared and wasn't thinking clearly. She told the story about the ball because she was overwhelmed by her emotions.
A few days after the black eye, I stumbled upon some emails Hannah sent to another friend. In the exchange, it was obvious Hannah was self-harming. My stomach dropped. How could this be happening to my daughter? She does not have a mental illness. Her brother does.
Let's be clear about self-harm. Most who self-injure have underlying stress that drive them to self-harm. Self-injury can be a distraction and provide relief. However, it is an unhealthy coping skill and can become an addiction.
Impact on Siblings of Children with Mental Illness
During Hannah's next therapy appointment, she admitted she self-harmed whenever her emotions became overwhelming. Loneliness and fear of abandonment were her triggers. She burned her skin with an eraser. She scratched her torso with a stiff brush. She cut her hands and wrists with a razor and a pen cap.
I'd seen the marks, cuts and scars and asked her about them. She had reasonable explanations like the dog scratched her. I believed her because she is not Bob.
Siblings of children with mental illness suffer. They witness terrible situations in their families. They don't feel safe in their homes. They are treated differently than their siblings with mental illness by their parents. It is difficult for them to compute what is happening and are ill-equipped to cope with overpowering feelings. Some will not share their struggles outside the family, thinking they are protecting the family. Others are afraid to speak up because they don't want to add to their parents' burden. All of this affects them profoundly.
I don't have the answers on how to raise siblings of children with mental illness. I can only share my experience with you. My eyes are now more focused on my dear daughter. I will parent her with the same vigor and tenacity I do her brother Bob so that she can find alternatives to self-harm and ultimately better tools to deal with her intense emotions.
APA Reference
Halli, C. (2015, May 24). Siblings of Children with Mental Illness, HealthyPlace. Retrieved on 2019, August 21 from https://www.healthyplace.com/blogs/parentingchildwithmentalillness/2015/05/siblings-of-children-with-mental-illness
Author: Christina Halli
I don't know how I missed this comment! My advice is don't leave them alone. Typical 10 year olds can handle the responsibility, but it sounds like yours can't. Can the baby sit in a play pen in the bathroom while you shower? Look into support services like personal care attendants, skills workers, and other in-home supports. Insurance covers some. Others sometimes have grant funding attached. Either way, in-home help puts some of the stress off you and may help out with safety issues. I hope your infant is okay!
Lynne,
Thank you for your comment. I totally get where you are coming from. It is so hard to care for our children with mental illness. Sadly, the siblings are affected, too. Our friends and families have no idea unless they have experienced it in their families.
Hi Lilian,
Thank you for sharing your experience. It sounds like it has been horrible for you. I'm glad you are here on HealthyPlace. You sharing your story will certainly help others.
Leave a reply