It's Critical to Be an Advocate for Those with Mental Illness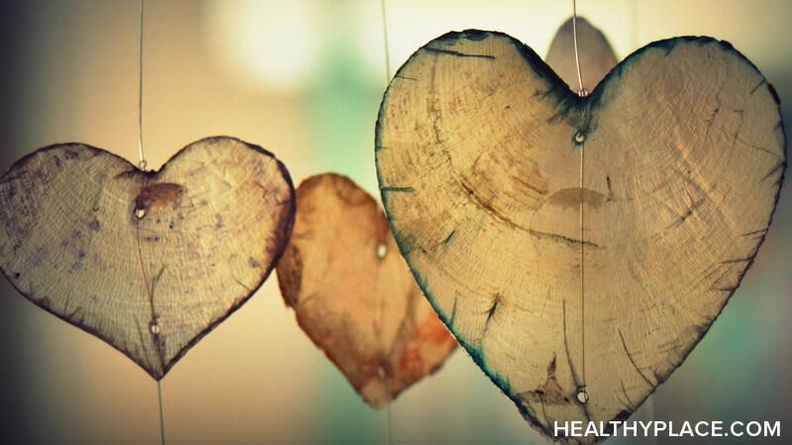 There has been so much in the news recently about the lack of decent care in psychiatric facilities. Our system is suffering and taking the people who need it the most down with it. I had read about this and seen the news stories but I never imagined it would happen to my son, in the small psychiatric facility right in my own backyard.
It was last May when my son had a serious psychotic break. In the middle of the night, I rushed him to the emergency room and prayed that they would help him. We were ushered up to the 5th floor psych ward and my son was checked in. I had high hopes for a good outcome to his schizophrenia because at least now my son was somewhere safe with professionals taking care of him.
I Had to Advocate for My Son with a Mental Illness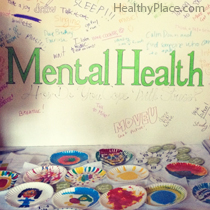 When I came for lunchtime visiting hours, I sat with my sedated son who didn't know up from down. As he ate, in walked a nurse with his meds. She began rattling off the names of the pills she was giving him none of which sounded familiar to me and didn't seem like the right ones. I told her to recheck his chart and it was at that point that my son's regular psychiatric nurse practitioner walked in.
I was enraged and told him how they had tried to give my son the wrong pills. He calmed me down and left to go see what had happened. When he returned, he said that I had been right, that the meds being given to my son were the wrong ones and that he had taken care of it. He went on to tell me that the psychiatric hospital was up in arms having just fired and lost some doctors and nobody was communicating with each other hence the meds mix-up. I felt so fortunate to have someone on my son's side that day.
Everything I had read and seen on the news came to pass. My son came in needing help and instead was dumped into a facility in chaos from the inside with little regard for the care of the patients. Had I not been there that day, and had I not been an advocate for my son, the outcome could have been disastrous.
You Must Advocate for a Person with a Mental Illness
If you do nothing else, advocate for your loved one suffering from a mental illness, advocate for yourself as the caregiver and, if you can, if you have a loud enough voice, advocate for those who do not have a voice. Our psychiatric system is suffering and the ones paying the price for it are the ones that have nothing left to give.
This article was written by:

Melanie Jimenez who is the mom of a 19 year old son with paranoid schizophrenia. She is an avid blogger, writing about what it's like to care for and love someone with schizophrenia. In addition to that, She is a contributor to websites about mental health. Ending the stigma attached to schizophrenia is he life's mission. You can find her at her blog and on Facebook.
APA Reference
Author, G. (2014, June 18). It's Critical to Be an Advocate for Those with Mental Illness, HealthyPlace. Retrieved on 2023, December 3 from https://www.healthyplace.com/blogs/yourmentalhealth/2014/06/critical-to-advocate-mental-illness
Author: Guest Author
Your original article exhibits many dilemmas on psychiatric care system, which ought to treat professionally mentally ill patients. Psychiatric patients are humane creature, whomsoever deserve appropriate and compassionate professional help. But in psychiatric care system, we face up with numerous medical and paramedical impediments. By me as clinical psychiatrist, it is critical to condemn openly all failures in mental health service. If we continue to neglect psychiatric patient, maltreatment of mentally ill patient would common phenomenon, with many bad consequences for psychiatric patient and theirs close relatives, as well. In addition, weak psychiatric care system has got far-reaching repercussions for global welfare. Your suggestion to be vigilant for ours relatives with mentally disorders indicates insufficient tool. It is necessary to instal comprehensive and blameless psychiatric care system, in order to treat psychiatric patients by current psychiatric guidelines.
Informative article. I think it is important that families have local support system for counselling with qualified professionals. Ongoing support on a regular basis is essential as the ADHD situation may change as the kids grow, go to school, become teenagers and into adulthood.
This is so true. I've been put in many psych wards & they are a nightmare. There is not enough staff. Staff that is there are too busy to care about what is going on. Gangs are formed. You will be physically attacked. You may even be sexually attacked. There is no therapy. Everyone is mixed in together. People who are dangerous are mixed in with everyone else. You will feel worse then you did before you went it. When you find the courage to tell your dr what goes on, they don't believe you.
That was one of the touching articles I have ever read. Advocating for any patient suffering with mental illness and they can't speak for themselves. I was really touched by the way you advocated for your son.
Thanks for such a great article.
Alex,
Thank you so much for what you said about how my article touched you. That means a lot to me. As I get over the shock of my son's diagnosis, I find I become a stronger advocate as time goes on. Schizophrenia (and all mental illnesses) need powerful advocates to reduce stigma and increase understanding. Nothing makes me happier than to power through to the other side of an obstacle in mine or my son's way because of his illness.
Thank you for reading my post.
Melanie
That is so wonderful that you are a loving support!
I was always surrounded with hate. It's been a real struggle on me sometimes. I had to learn to overcome my unfair treatment of me and learn self justice. That I'm NOT always the one who did it!
I hated that they had such a negative attitude toward me. I fell into the negative thinking instilled in me from my family.
Sorry I didn't mean to get off the subject.
I'm so glad you caught that nurse giving your son the wrong pills!! I'm so glad your circumstances drew you to where you ended up!
Marsha,
I'm sorry that you had to deal with what you did and I am glad you shared your perspective. People aren't always treated fairly or compassionately which sickens me in this day and age. I hope things will get better for you as time goes on.
Thank you for reading my post.
Melanie
Leave a reply