Do You Have Adult ADHD? Answer These ADHD Questions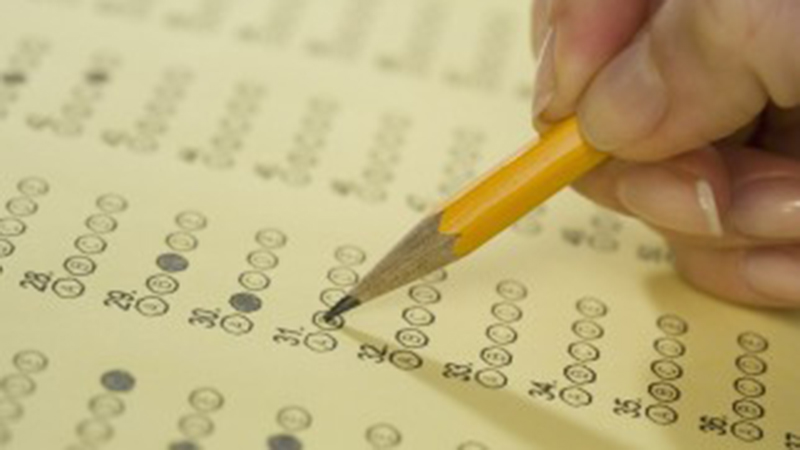 Hello again, everyone, my unmet friends with adult attention-deficity/hyperactivity disorder (ADHD). I have compiled a bunch of quizzes from around the Internet and have created my own adult ADHD diagnostic test to answer the question do I have adult ADHD. Like all online quizzes and psychological tests, though, please know that this is no way diagnosis you with anything - other than the potential 'enjoy online quizzes too much' pathology.
As usual, I'm struggling with my decision on what to write about this week. There are so many topics I have in mind that are not fully fleshed out. How do I pick just one? This is a constant adult ADHD problem - too many good ideas! What else are common adult ADHD problems? How do you know you have adult ADHD and not just a mind that's working fast and is occasionally distracted by cute cats online?
Oh Yes. Do You Have Adult ADHD? Try This Quiz
Directions:
To complete this quiz, you must read absolutely every word that is available to read.
You must read the question, all four to seven answers, and you might also do well to re-read the questions.
Do not skip from question one to eight and then back to two.
Do things in order and check your work. Before you move onto question two, finish question one.
Begin:
1. Did those directions make sense?
A. Yes
B. No.
2. If you answered B to the above question, please re-read the directions. Did you re-read the directions?
A. Yes
B. No.
3. Did you find it difficult to read the directions and follow my train of thought?
A. Yes
B. No.
4. Have you finished a novel or work of non-fiction within the past month?
A. Yes
B. No.
5. Have you ever finished a novel or work of non-fiction by choice?
A. Yes
B. No.
6. Read the following list and answer the question.
Banana
Carrot
Apple
Gingerbread
Feet
Question: Did you skip from "banana" to "feet"?
A. Yes
B. No.
7. Did you follow the directions listed and complete this quiz without skipping anything or reading ahead?
A. Yes
B. No.
8. Have you ever been diagnosed by a healthcare professional that you have adult ADHD?
A. Yes
B. No.
9. Do you or a loved one suspect you have adult ADHD?
A. Yes
B. No.
Results: If you answered "yes" to questions 1-7, neat. They don't have that much to do with adult ADHD. A question or series of questions by themselves often mean very little often.
When I'm working as a physical therapist, patients will undoubtedly come to me and let me know they have a torn rotator cuff muscle after having read the symptoms checklist online. They might have torn their muscle, but they also might have strained it. They also might have a whole ton of other things.
Really, the only two questions that matter are numbers eight and nine. Have you been diagnosed and do you think you have adult ADHD? If you think you do, please call your primary care physician for an appointment and see if they think a psychology referral is appropriate.
Do people with adult ADHD have difficulty completing tasks? You betcha. Do many other people without adult ADHD have difficulty completing tasks? You betcha. Feel free to try this ADHD screening test if it tickles your fancy, but my best advice is that if you don't know if you have ADHD, ask someone who can tell you.
You can also connect with Elizabeth Prager on Google+, Facebook and Twitter.
APA Reference
Prager, E. (2014, April 21). Do You Have Adult ADHD? Answer These ADHD Questions, HealthyPlace. Retrieved on 2019, September 23 from https://www.healthyplace.com/blogs/livingwithadultadhd/2014/04/adult-adhd-answer-adhd-questions
Author: Elizabeth Prager
I hear your frustration and I'm sorry the post was annoying. I wanted to make a point, though, that things like webMD etc are just not adept at telling you what's "wrong" - especially compared to trained professionals.
Congrats to you for getting your LCSW!!! My sister in law got hers last summer and she loves her career. My therapist recently suggested daydreaming as a way to feel less restless after i've completed a task - but, i find it SO HARD to daydream for more than 20 seconds at a time :)
I think that means you're rather normal :)
Leave a reply