Schizophrenia and Parenting: Step In or Let Go?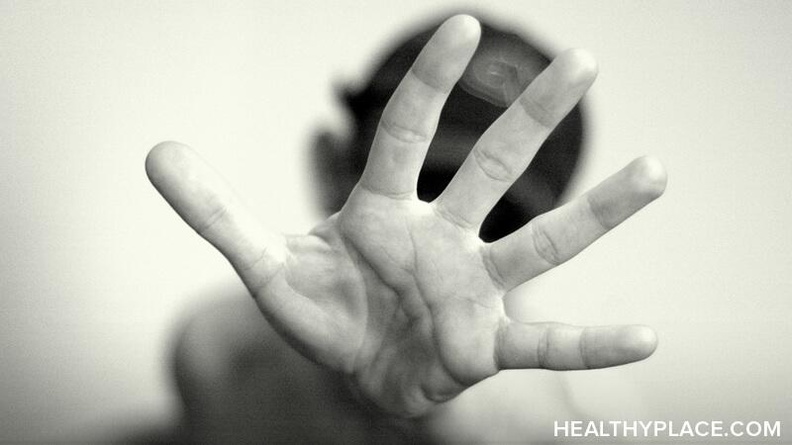 A message comes to me via social media, along with an invitation to connect. It simply says, "My 27 year old child has schizophrenia, but will not get treatment." Oh boy, can I relate to that. Unfortunately, this is a major dilemma facing all of us who deal with mental illness in our families.
Parenting is always about the precarious balance between stepping in to help, and letting go to allow learning from experience. From a child's first steps to his or her first relationship, car, job, apartment...when to give advice? When to help? When to step back and watch them sink or swim?
For the parents of a child without a physical or mental illness, this process is difficult enough; for those who are dealing with illness in our children, it's that much harder. The consequences of stepping aside, of letting go, could be disastrous: poverty, hospitalization, an arrest, flight, or even - tragically - suicide.
Schizophrenia and Freedom Without Parents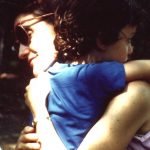 My own son, Ben, 29, has just moved from seven years in a group home (24 hour staffing) to his own apartment. There is some support - a caseworker, medication supervision - but also a new lack of structure. No required group meetings. No chores scheduled. No one - except the roaches - to know if he washed the dishes or not.
Am I excited for him? Of course. Am I concerned? You bet I am. Is there much I can do? Only some things. He could crash, he could cheek his meds, he could oversleep and miss an appointment, he could become lonely and isolated. But if I call to see how he is, he sees right through me. "Mom, I'm fine. I'll get to work on time. Of course I' m taking my meds. I'm fine in the apartment all alone on my day off. Yes, I"ll unpack soon."
So I let him live. Alone. And I watch from the wings, ready to alert his caseworkers if I see any warning signs. Three days ago I saw the unmistakable (to me) signs that Ben had missed a day of meds - so I sounded the alarm to all new staff members who donot know his tricks yet. And now he's okay again - so far.
Now I only see him on family occasions, or on rainy days when he can't take his bike to work. Could he wind up in the hospital again if I am not there to witness symptoms? Yes, of course. And I hate that. But we have only so much control.
Parenting My Adult Son with Schizophrenia
As always, we do what we can and then hope for the best. Keep an eye out for trouble, and our hearts in a place of faith in Ben and his ability to make the adjustments to this new life. Scary? Oh yes. We do the best we can for our loved ones -secretly or openly - and then sometimes all that's left is to take care of ourselves and the rest of our family.
My mantra at these times? "Whatever happens, we will handle it somehow."
I don't always know how, but I know that we've managed before, and will again. And I ask for help when I need it.
APA Reference
Kaye, R. (2011, May 31). Schizophrenia and Parenting: Step In or Let Go?, HealthyPlace. Retrieved on 2023, December 11 from https://www.healthyplace.com/blogs/mentalillnessinthefamily/2011/05/schizophrenia-and-parenting-step-in-or-let-go
Author: Randye Kaye
Hi, my son has been diagnosed with schizophrenia a year ago, since then it's been a roller coaster ride. He takes his medication most of the time because I'm always reminding him, if I don't he will forget. He is always saying he's an adult and he can do what he wants and that he doesn't need help. I feel so stressed out, to tell you the truth I'm scared that he will have a phycotic break and kill us all, I've read quite a few news stories about schizophrenics killing their moms or when have an episode. He has no where to go and I feel bad enough for feeling like this but sometimes I just want him to go away so I don't have to deal with it. But I love my son and I can't let him go and suffer by himself. I don't know what to do. Where we live (Oshawa, Canada) there is so very little help for people with schizophrenia much less support for families. I just need to get this off my chest. Any advice is much appreciated. Thank you.
My 33 year old son is schizophrenic and ruining my marriage (his father died when my son was 11), my other 3 children reject him and ignore him. He refuses help because he is a "targeted individual" and the government is torturing him. The websites for targeted individuals instruct them to never go to a psychiatrist, and tell them the government is ruining their lives and their families will eventually reject them. I feel so sorry for him, because he is genuinely afraid 100% of the time. He has out triple locks on every door in our home, spotlights on the side of our house and in general is disruptive. Our family doctor prescribed some anti-psychotics for him, but he looked the side effects up on the internet and refused to take them (impotence, kidney issues etc). He self medicates with marijuana and who knows what else. 2 DUI so cannot drink. I'm at the end of my rope. I did just read a study about schizophrenics having infections in their brain, and the effect of doxycycline treatment. Taking him tomorrow to MD. If this doesn't help, I will have to remove him from my home. He thinks I should buy him a house! Ugh. Thanks for the vent....
I came to this site looking for support but found none . So sad
Hi Jennifer, We have similar problems with a relative. He took medications for 5 years and developed a bad case of suicidal ideation, irritability, sound sensitivity and head hitting as side effects from antipsychotics. Due to these problems his medications were reduced about 8 months ago and we are experiencing some out-of-control behavior. I was wondering if your daughter took medications in the past. Withdrawal brings about some severe problems.
I too have a 32 year old daughter that has been diagnosed, our therapist is telling us NOT to tell Sarah (our daughter) of the diagnosis in "hopes" that Sarah will come to find this on her own...in the meantime, Sarah has stopped going to therapy, what do you suggest, as a mother, do I tell my daughter she has a mental disorder?
Also, she lacks the insight of her illness, therefore she doesn't seek help nor is she on anti-psychotic meds. She really needs. Eds, treatment and therapy. She had refused all - due to a government conspiracy and she also claims shes psychic, has special abilities and is an empath. This enables her to be able to talk to dead people, and other people who aren't even in the same vicinity as her. She loathes her grandmother (my mom), because apparently my mom tried to poison and kill her. Its just one thing after another. I am told nothing can be done, unless she's brandishing a weapon znd threatening to use it on herself or someone else. So i sit idly and "wait" for something terrifying to happen in order for her to "possibly" get the help she needs. All the while living in a oppressive and unstable environment as my health goes down the tubes. God please help us all.
I'm going through same sort of stuff as you all. My daughter has schitoaffective disorder. She lives with me and is 26 yrs old. She continues to digress and theres no help. Shes been in state hospital and arested 4 times. She became violent with me and I put her out of my home. She was on the streets and I took her back in. Im doubting my judgment to allow her to live with me again. There's always some chaos going on in my home. ALWAYS!!!! Never a dull moment. Ive exhausted all means to get her help, even took nami's family to family course. It's affecting my health and well being. Ive ended up in urgent care twice in a month from severe stress induced hives. I am now having anxiety and depression issues. I basically live in my room, because she's explosive and tells me I'm trying to kill her, ive ruined her life, im an f---ing b--ch! She's extremely mean and disrespectful to me and damages my house. I have to repeatedly tell myself shes has an illness and its taken over. My body is done, but my heart is breaking. Is it time to let go??? Praying for everyone here and for their ill loved one. So much grief and pain and cant get the help she so desperately needs.
My 42 year old son is diagnosed as paranoid schizophrenic. He is homeless and lives in the Newark, NJ train station apparently. Recently I called around and got him into a wonderful treatment program and got a case manager assigned to him. She got him him ID, SSDI, Medicaid, etc. He dresses bizarrely, covering his mouth, wearing tons of clothes, sunglasses, wool hats, or bandanna. We finally got him to see a shrink for "talk therapy" which I think he is still doing but refuses to get on meds. He had a family, son, a place to live, and a job. This is just a summary of his problems. Just when I thought we were having a breakthrough, the program he was in kicked him out because he refused to do anything to help himself. He was offered multiple housing vouchers and refused them. His father and I are divorced but united in his care, however, how can you help someone who refuses to help himself. He is rapidly deteriorating and I fear for his life. I pray and pray every day. Before this program, we were sending him money and that is when I found this amazing program. Now if he wants to ever reenter the program, he will be at the bottom of the list. It is a continuous nightmare. We fought to get permission to even speak to his case manager because of HIPAA. He is well aware that he needs to sign a release form. We have had sporadic updates due to me bribing him with money and it worked, but now he is out there again and I do not know what he is doing until I hear from him.
After seven years our son33 lied about taking his meds physically harmed himself to be put in hospital few times plus mental wards has a Depot needle now last two months aggro listless and scary
I am so happy I found this site. I have been reading so much about schiz issues and none ever mentioned violence. I too have a son that we have been dealing with for 7 years now. Only in the last 3 years hes gotten progressively worse. He is sensitive to sounds such as Cars driving by with broken mufflers, trash pick up trucks, motorcycles ect...He literally runs outside to start a war and chases these vehicles on foot or by car. I fear for him as he may stop the wrong car and get shot or similar. He has been lately yelling the "F" word in our house and slamming doors to the point of shaking the house. I am terrified of him I was at the brink of suicide because I didn't want to live with it anymore. We rent and didn't want to get the landlord involved in evicting him but my husband saw that I was barely living anymore and talked the to our landlord to get him evicted. That night the police showed up and had him pink slipped to Psych hospital which only kept him 8 days and released him while there we moved everything in to storage and told him he was evicted. He is now on the streets living in his car, of course now I am worried about him getting himself killed as he approaches anyone. Of course as soon as he got released he refused to take his meds. I don't know what to do anymore. I no longer want him here at our house and it has been tough for me thinking about him out on the streets. I sometimes want to give in but when I talk to him and try to encourage him to take the meds he just refuses and says hell take care of it naturally with god. He thinks everyone is out to get him and everyone does not deserve to live on this earth. It's crazy he was verbally abusing us and we were literally walking on pins and needles in our home as every sound he heard triggered him. I can't talk to him at all about meds. He has been in a psych ward 3 times now. Untill he admits he will not heal. The other issue is he has read all about the side effects of the drug and refuses them because of that.
My 11 year old daughter just got diagnosed from everything I have read this is rare for it to present this young. Her father and myself are not together and he has just re-entered her life last year. He refuses to believe and says that the test are wrong. He does not want me putting her on any kind of medication and is now saying he feels it best she come live with him. I want to help my daughter and see her get better yet feel so lost and confused especially with her so young.
My heart goes out to all family members trying to help the adult paranoid schizophrenic. My 38 yr. old son was diagnosed about 12 years ago, received SSI and subsidized housing, and managed alright living by himself while he was taking his anti-psychotic medications. But as typically happens, he stopped taking them when he decided that he had been mis-diagnosed; he was not schizophrenic - he was psychic. He has hurt himself physically at least four times, permanently disabling his left hand, broken his leg while police pulled him to safety on a roof, and was found with no discernible pulse after slitting his wrists and swallowing all his anti-anxiety meds. His paranoia became progressively worse and in the last few years he gradually "fired" everyone involved in his treatment or supervision. He felt he could trust no one and was in danger in his own county, so began taking one-way trips, running through his money and getting himself stranded away from his home state (Calif.). We live in another state, but received hundreds of calls and messages a month from him in the last year. We have wanted desperately to get a conservatorship hearing initiated so that he could be forced to take his medications, but learned that family members (the ones who care the most) are not allowed to initiate the process (at least in California.) Calling his past mental health care workers with our concerns, we found plenty of sympathy and understanding, along with explanations of how difficult it was to accomplish a conservatorship if the patient is able to articulate intelligently to any degree. Everyone seemed to be waiting for things to get "bad" enough for someone else to be motivated to do the work necessary to make it happen. Finally, my son found his own solution to his problems. After his most recent impulsive excursion across the country just before this last Christmas, we tried to help him make his way back home and got him as far as Las Vegas two weeks ago. Then and there, he and his voices apparently decided it was enough, and he jumped 102 ft. from the top floor of an airport parking garage to his death. Though my heart is breaking, I realize this is just one more of the many tragic stories which demonstrate the state's concern with mentally ill patient "rights" over their needs - to such an extreme that family cannot even initiate legal intervention in their behalf.
My Son is 25 and has been homeless for 8 months slowly we have been making steps towards treatment. He told me he was ready to see a doctor take meds or whatever he needed to do. We signed up for ssi he agreed to an evaluation was honest about his symptoms and now he refuses the meds. I live out of state and have been financially physically drained putting him up in hotels because finding housing is difficult with his behaviors he was kicked out of his last place after attacking a neighbor. I feel like I have brought him to the water but can't make him drink. No matter how much I do and progress we make, i feel like I should be doing more. We have offered him to live with us if he gets on meds which has to be a caveat due to his aggression and other behaviors. When do we let go?
My son is schitzophrinic , and is 22 years old. He just bought a plane ticket to Alaska, and has not been on meds for more than a month. How can I stop him?
We need a mental health change my 31 year old daughter has bipolar disorder and last year they told her she's schizophrenia but don't except the schizophrenia and refuse the meds in the past 2yrs she's been admitted in the hospital like 10 times and she will continue to she throws everything food detergents etc. And repeats buying cause she says they poison, staff poison her stuff in her apt she wipe out her apt she's almost in debt she calls me every to wks or more to see if I could put money in her account she stay broke from her ssi like a gambleler but am disabled to and I get ssi to she wants my money constantly I pay her phone so I could hear her voice but when I can't help her am a bad mother to her that I don't care not realizing what she's doing she's not managing her money well am afraid she loses her supporting housing she's out of control and right now she's admitted again I don't understand why if she's in danger and don't except her schizophrenia and refuse meds why they don't put her in a long term residential before she hurts some one or somebody will kill her cause she's very aggressive what about my quality of life am disabled to am desperate can some help me she's has the ACT TEAM and the AOT somebody is not doing there freakin job.
Leave a reply