Whitney Houston's Death and Addiction Stigma
Whitney Houston's death kept me up Saturday night because my mind was racing. Not only from the shock of a legend being gone, but also the speculation and response from media, but mostly from people on Twitter and Facebook. There is so much misunderstanding, judgment, and blame placed on addicts whom die, and am saddened to not see more compassion for the struggle people face when struggling with an addiction. I know at this point the cause of her death is pure speculation, and I will not try to analyze the how and why in this post, because I feel I do not have enough information to talk about it, without more facts. I do want to address the life and loss of a legend, the realities of a struggle with an addiction, and the frustration and sadness I feel when seeing the responses to her death.

Loss of Another Musical Legend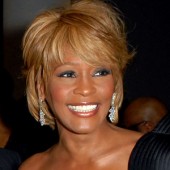 I grew up with Whitney Houston's music and acting. I remember when The Bodyguard came out, I was 12 years old, and since then I have watched the movie well over fifty times. The music, her range, strength and power spoke to me in such an important time in my life, where emotions often felt too big for my young age. When I heard of the news of her death, it was like a piece of my childhood was broken. I Will Always Love you is one of my favorite songs period. It seems, in the last few years, we have lost so many artists, including Michael Jackson, Amy Winehouse, and now Whitney Houston.
Stigma of Addiction and Mental Illness
I have stopped reading tweets and Facebook messages about Whitney's death because so many revolve around the, "I'm not shocked, she had it coming due to her choices" and "She threw her talent and life away for drugs" themes. Maybe I am so frustrated and upset because I struggled with an addiction. Maybe it's because my parents found me many times in the bathtub, sitting, and having to wake me up because I had blacked out. Maybe it is because I know the ins and outs of the torment of an addiction.
Whitney Houston's struggle was not so unfamiliar with those people we know in our lives, she just happened to struggle in the public eye. People have made comments how they do not understand how a person with so much money, and all the resources, could continue to make the same bad decisions.
I cannot seem to understand why people continue to believe people who struggle with an addiction have a choice. It is not like I woke up one day and thought, "I want to become physically addicted to alcohol, and ruin my life."
Addiction Facts
Addiction knows no boundaries. Anyone can become an addict regardless of age, sex, religion, race, sexual orientation, economic status, etc. ~ Alvin Powell
Alcohol abuse and dependency occurs in about 7.5% - 9.5% of US adults annually and Alcoholism is present in 20% of adult hospital inpatients.
According to results from the 2010 National Survey on Drug Use and Health (NSDUH), an estimated 2.4 million Americans used prescription drugs nonmedically for the first time within the past year, which averages to approximately 6,600 initiates per day. More than one-half were females and about a third were aged 12 to 17.
These trends are important to see how many people struggle with abuse and dependence, and how critical it is to get factual information to the public, and work on prevention programs, awareness of addictions, and information on evidenced based treatments.
The Science of Addiction
People do not choose to be addicted to a substance. It is a biologically based disorder. I know when I was in the grips of drinking, I couldn't see myself as having choices, I felt trapped in behaviors. I didn't want to throw away my life, be unable to function as a member of society, or hurt the people around me. When you are on a substance, drugs completely change the brain - they change its structure and how it works. These brain changes can be long lasting, and can lead to the harmful behaviors, as we see in addicts.
There is so much misunderstanding on why people try substances, and why they continue to use them despite negative consequences.
The initial decision to take drugs is for most people a voluntary act. However, when drug abuse takes over, a person's ability to exert self control can become seriously impaired. There are brain imaging studies from drug-addicted individuals showing physical changes in areas of the brain that are critical to judgment, decision making, learning and memory, and behavior control. Current scientists believe these changes alter the way the brain works, and may help explain the compulsive and destructive behaviors of addiction.
Celebrating Whitney Houston
Whitney Houston's career spans over 30 years, seven studio albums, and she had won 2 Emmys, 6 Grammys, 30 Billboard Awards, and 22 American Music Awards. She is a legend, and considered one of the best voices in the history of music.
I wish I would see more compassion over her death, choosing to remember she is a mother, daughter, sister, cousin, and has many loved ones she left behind who will be left to mourn her loss.
I wish people would see her for who she is, and not define her identity by her struggles. I choose to see her not as an "addict" but as someone who was amazingly talented and struggled with addictions. There is a huge difference between those two perspectives. I take things really personally when I hear responses to someone who died and had ever struggled with addiction. I feel like these people are my sisters and brothers, and feel connected with them for going through something so deep and life altering. I feel grateful for sobriety, and for making it through my own struggle alive.
Choose compassion and empathy, versus judgment and blame.
RIP Whitney Houston
APA Reference
Sebelius, K. (2012, February 13). Whitney Houston's Death and Addiction Stigma, HealthyPlace. Retrieved on 2023, December 7 from https://www.healthyplace.com/blogs/debunkingaddiction/2012/02/whitney-houstons-death-and-addiction-stigma
Author: Kendra Sebelius
I am no longer certain the place you're getting your info, but great topic.
I must spend a while learning much more or figuring out more.
Thank you for fantastic information I used to be
in search of this information for my mission.
Shock & horror...
Again.
These people,Whitney,Michael were the soundtrack of my generation.
No,I didn't fancy all of their tunes,I was more of an Amy W girl but Whitneys ballads,soared
like eagles wings..till her voice...went.
Yes,the voice was just not what it was,from her inner circle from smoking both crack,cigarettes....
To be found deceased in a tub..how hellish.
To have your daughter dead at 22 the same way...nightmare...cursed??
Wait to see the toxiology reports on Bobbi Kris.
Very sad.
But I was somehow not shocked when she,like Amy didn't really have a chance either..
But in a different way 2 addicted parents.....Whitney & Bobby.
RIP Whitney..I look to you......
Kyra Marie, You expressed what many of us feel. Thank you.
Thank you for such a wonderful post. I'm not usually one to relate so personally to celebrities but I've been reeling since hearing of Whitney's death. I couldn't sleep AT ALL the night she died and again the following Sat. night of her funeral. Your one comment about a piece of your childhood dying finally helped me understand why I've been so upset. I grew up listening to her music, dancing to it in my room and singing the Greatest Love of All into my hair brush deeply touched and inspired by a song that pulled me through very painful years. I still can't accept she's gone and many around me have had very cruel comments that have deeply upset me and they look at me like I'm crazy when I respond very firmly and passionately. I feel such love and compassion for her and her life's struggles and am stunned at others' lack of empathy and understanding. I'm so very sad that she died because I really think she desperately wanted to redeem herself. Now she fully and completely realizes she doesn't have to; she's now basking in Christ's redemption. I'm just so sad the world lost her shining light.
[...] relationship of a public figure for my inspiration.  Last week we lost an icon, the incandescent Whitney Houston, and in her demise the talk turns to her drug addictions and her relationship with ex-husband Bobby [...]
I do not agree that anyone can become an addict. Yes,gender, education, and economic status are irrelevant but genetic makeup probably accounts for a good portion of the problem. I think its a continuom, some people can stop if it adversely affects their family and their health, some people can not. I think there is a lot more to learn about addiction.
Never will I forget her body guard's comments at the funeral.He was so beautifully human and understanding.I pray we take a lesson from his book. How intellegent it was of Whitney to choose him to guard her.
Bravo. I pray that everyone could have such empathy; it would be a happier and much better world. My heart and prayers go to all who struggle with such dependencies.
I suffer from bipolar and have had hateful things said to me. I try to cope with the help of medical staff but at times its hard to cope from day to day. We all have our struggles in life and Whitney was no exception. She was just in the public eye and a lot of people like to critizie these people like they can handle their problems better than we can. They have their struggles in life just like we do and only God can judge people. No one else has the rignt to judge other people because I am sure these people have their own struggles in life too. I will pray for them and maybe they will become compassionate for others some day. How would they like people saying bad things about them ??
I am sad to hear of Whitney Houstons death. She was a great actress and singer and had a loving family and friends to support her throughout her life. Its sad people just focus on the health problems and not her accomplishments in her life. She will be missed very much and hope these negative people change their attitude toward her. My favorite is the Bodyguard with Keven Costner and I have seen that many many times. I heard he will be at her funeral and thats wonderful. I will pray for her family and friends in this terrible time in their lives. Rest in Peace Whitney
Oh, and one more thing..
I don't think any of these "perfect" people could have accomplished what Whitney has in the short life she's had. RIP Whitney. WE will always love you!!
Thanks Kendra for the article and giving me an opportunity to get some stuff off my chest. May God continue to bless you.
I am so sick of people speculating and drawing conclusions before knowing the real facts just because of someone's past or battle in life. I wish these "goodie 2 shoes" "perfect" people would stop and take a look at themselves before forming judgement on someone else. The truth of the matter is, this life is a hectic one and getting that way every day; not because God made the world this way, but because of these so called "perfect" people who claim they have never had a struggle in their life and wants to down everyone else who has. You know what, I'm so glad everything is fine and dandy in your life and you have not had to suffer depression, ups and downs and daily pressues. All I have to say is don't be too happy yet, because your day is coming. When it comes, let's see who and how you lay blame then. It would be "WELCOME" to life!!!
what a great article, we all have addictions, and we know the solution to stop. Look at all of the overweight people in the world. They all know why and what needs to be done to change their weight, but yet most cannot lose it or enough and eventually it kills them. Yet so many people look down on mental illness and drug addiction as a waste of a persons life. They did not decide to become addicted just as others did not choose to be overweight. Life is hard and we all do what we can and need to, to get through. Sometimes it is not enough, and sometime enough is too much. I am bi polar, mother and own my own business for the past 15 years and I try to talk to people about my strugles now and my past years trying to keep myself from taking my own life. I have won the battle for now and I want people to know you can find hope and help.
Many people can see the seed in others people's eyes but they are in denial to see their stones in theirs owns eyes. I was just like them until I discovered myself to be addicted to approval, bad relationship and a lot of drama in my life,that it is social acceptable, to suffer for something or somebody, but not for a substance abuse but it is the same pain.
Today I just can see my own life in the life of other who struggles with this terrible mental disability and to be grateful to have been walking in their shoes and don't became in an arrogant person who criticized other without compassion and understanding.
AWESOME!!!!
Kendra, thank you for this awesome piece.
We don't know how hard it is to stay sober in the entertainment industry. These entertainers are fabulous, we know that they use drugs and yet we still attend the concerts. The most terrible thing is, people judge them when they can't perform or when they die of an overdose.
Whitney reminds me of Billie Holiday.
I hope Whitney is at peace. She isn't suffering anymore.
God be with the family.
Kendra, Well said!!! My thoughts exactly...
I appreciate when addicts and alcoholics put their voices in on subjects like this. Reading from those who either don't know the realities of addiction, or are perhaps in fear and denial about their own problems, can be painful. Thank you for this piece.
Great post. I think the reason why people talk the way they do is because they simply don't understand what addiction really is. They have no clue how hard it is to recover from an addiction, even if you have a good support system and all the willingness in the world.
It is up to us, those who recovered, to educate people on the deadliness of any kind of addiction.
Well said, as usual, Kendra. No one chooses to have an addiction problem or any other mental illness for that matter. Unfortunately our society continues to stigmatize those with mental illness which only backfires and prevents people from reaching out for help due to "shame" or embarrassment. Whitney's death and the critical reaction of others symbolizes the ongoing problem of stigmatization. You tie up your blog entry nicely by saying: "Choose compassion and empathy, versus judgment and blame." RIP Whitney Houston
Leave a reply