Parenting a Child with Schizoaffective Disorder
Our guest, Chrisa Hickey, is a mom like so many other women, but in some ways she is quite extraordinary. She parents a son with schizoaffective disorder, Tim, who was diagnosed at the age of 11. She shares with us the challenges of parenting a child with schizoaffective disorder (bipolar type), what the journey has been like and the reality of what they will likely face in the future.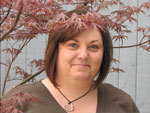 No parent imagines that their child will grown up with a mental illness, that's way, even though Tim exhibited some behaviors as a very small child that indicated something was going on, it was still hard to understand when he was given a diagnosis of schizoaffective disorder. It was a long process of acceptance, research and finding the right support before moving forward was possible. But, eventually, Chrisa and her family have found a way to flourish.
Finding the Right Solutions for Your Child with Schizoaffective Disorder
Chrisa and her husband looked at many different ways to care for Tim, but eventually decided (as a family) that the best option for him was to go a residential home for children with similar diagnosis. Here he is able to be more social, learn independence and get an education. Tim even decided it was best for him to do this, as "regular" school was not an option.
Dealing with the Fall Out
As a result of Tim's extra special needs Chrisa has dealt with her own struggles with depression, her daughter was diagnosed with PTSD and the whole family has needed counseling. Chrisa says this has been very helpful for them, but it still doesn't make it easy.
Learn about Chrisa's experience and listen to the radio show, Parenting a Child with Schizoaffective Disorder
If you are the parent of a child with a mental illness, we invite you to share your experience with us here by calling 1-888-883-8045 or leave a comment below.
APA Reference
Kiel, A. (2011, June 13). Parenting a Child with Schizoaffective Disorder, HealthyPlace. Retrieved on 2023, December 6 from https://www.healthyplace.com/blogs/radioshowblog/2011/06/parenting-a-child-with-schizoaffective-disorder
Author: Amy Kiel
Hi all. My 9 yo daughter was just diagnosed with bipolar schizoaffective disorder & ADHD. Things have been really hard trying to accept this and learn how to parent in the best way to help her. Any advice on how to get our family back to normal in a way that doesn't make her feel bad about this in any way? Any tips on how to manage it? Discipline tips? Any advice at all really as we're just starting this journey and are clueless right now.
My daughter was initially diagnosed as bi-polar and after her fourth suicide attempt and hospital stay she was diagnosed as schizoaffective. Our family decided to have her put in a residential treatment center to help her gain the skills to hopefully live a productive life. She was assessed by the state we live in and it was determined that she has a serious mental illness or is qualified for SMI. She will be turning 18 soon and we are trying to do everything we can to make sure that if and when she decides to leave our house that she has all the tools she needs . It hurts me to see her struggle because she is hearing voices, seeing images and is so unhappy. This was a child who had a 3.6 grade point average and took advanced college classes since she was in 8th grade and cannot even finish one class today. Thank you for your posts with your personal stories . It is comforting to know that other families have a child who is struggling also.
My only child has it - bipolar type. Quite frankly I am relieved to see a column where the focus is on parenting, and not the parent. Bravo to all of you.
Hi my name is Barbara chavez my son was diagnosed with autism and schizoaffective disorder sometimes its hard to deal he's 11yrs old I also have three younger kids which the youngest at 4yrs has ADHD. At my house most days its a little much cause dad doesn't know how to handle so he walks away from anything or yells so I can't find a way to control any situation. How can I fix this??
I am the mother of a son who was diagnosed with Bipolar disorder at 4 years and then Schizoaffective disorder at 8 years. My husband and I would be interested in communicating with other parents dealing with this level of mental illness in their family. We also have a daughter, 11 with Reactive Attachment Disorder. Are there any groups, centers, blogs etc. that deal specifically with SEVERE, chronic mental illness in young children and their families?
Thanks
Hi Donna. I want to suggest 3 things. First, get in touch with NAMI in your community. They offer educational programs and face-to-face support groups. NAMI.org. Second, check out the Balanced Mind Foundation. http://www.thebalancedmind.org/ It's for parents of mentally ill children. Third, check out the award-winning "Mental Illness in the Family" blog here on HealthyPlace.com. The author, Randye Kaye, has a son with schizophrenia. Her new book is "Ben Behind His Voices." I would suggest reading it. I hope this helps.
My daughter has been diagnosed with schizoaffective disorder, anxiety, bipolar, social anxiety, ocd, and learning disabilities. She is 16 but has an academic level of 3-4 grade. Please help. I cannot seem to get the school system to help me...pls i am begging for help.
Hello Cari,
If your child has been diagnosed with a mental illness that affects her ability to learn, she may be eligible for an individualized education program (IEP). There are two sites that have excellent information on this:
http://www.wrightslaw.com/
http://www.wrightslaw.com/info/iep.index.htm
http://www.ldonline.org/indepth/iep
Unfortunately, as you have discovered, many schools and school districts make it difficult to access these programs and even put obstacles in the way. If you are educated about the law and let the school administrators know that you are educated, this may increase your chances of accessing the services your daughter needs. You will need to become a true advocate for your child.
Hi Carl
I had the same problem with my son as he has 5 of the disorders that your daughter has and two others that weren't mentioned. I gave up on our public school as they gave up on us. Even with the IEP the class sizes were too large for the teacher to give individual attention and the bullying that my son received never seem to be taken seriously. I found an adult Ed program that allowed my son to get a diploma and also smaller class sizes of 10 to 12 kids which helped with his social anxiety and no bullying. The teachers were completely hands-on because of the small class sizes the principal knew everyone's child and parent by name. They were so understanding of his disabilities and completely helped him through and he graduated two months behind but still received a diploma. My son says changing schools was the best thing he could've ever done.
Hopefully this is another option for you.
Could you tell me what your qualifications are and how you are able to comment regarding your client. Do they give legal permission or do you just change the name of the client.
Leave a reply