Feedback Treatments for Anxiety and ADHD
Many people who are dealing with mental health issues like anxiety and ADHD look for additional and alternative treatments to medication. One thing that these people find challenging is finding credible information and sources. Our guest, Jeff Lewis, MSSW, LSCSW, BCIAC is a Licensed Specialist Clinical Social Worker and a Fellow of the Biofeedback Certification Institute of America. He has been in clinical practice for 17 years. Jeff Shares with us the descriptions of biofeedback and neurofeedback, its application, and how to find trusted sources for treatment.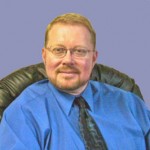 Understanding Biofeedback and Neurofeedback
Jeff explains to us the difference between biofeedback and neurofeedback. He explains how they are both of great help and can significantly improve the lives of those dealing with ADHD and anxiety in particular. Biofeedback is about your physiological responses, heart rate, body temperature, etc. and neurofeedback delivers information about your brainwave activity. These treatments can be used in conjunction with one another to help manage and improve symptoms.
Finding the Right Biofeedback and Neurofeedback Practioner
Our guest shares with us the importance of finding properly certified professionals and shares some resources on how to go about locating them. Jeff highly recommends that your treatment professional be certified by a particular source. It's important to know that your practitioner has undergone the right training and is well qualified.
Listen to Feedback Treatments for Anxiety and ADHD
Learn more about Jeff Lewis and his practice at www.healthysolutionsbiofeedback.com
Share Your Experience with Biofeedback and Neurofeedback
Have you tried biofeedback and/or neurofeedback for anxiety or ADHD? Do you believe these treatments could be helpful to you or others? Share Your Mental Health Experience with us by calling 1-888-883-8045 or leaving a comment below.
APA Reference
Kiel, A. (2011, June 20). Feedback Treatments for Anxiety and ADHD, HealthyPlace. Retrieved on 2023, December 2 from https://www.healthyplace.com/blogs/radioshowblog/2011/06/feedback-treatments-for-anxiety-and-adhd
Author: Amy Kiel