Helping a Spouse with Schizoaffective Disorder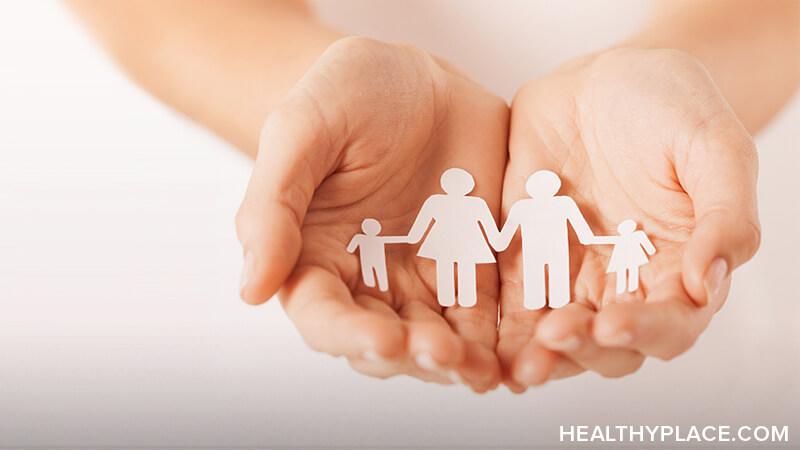 I have learned that helping a spouse with schizoaffective disorder is not trivial. I have been married for almost eight years now to a woman named Hannah, we have a beautiful four-year-old daughter and I always thought that our life was perfect. However, two years ago, Hanna was diagnosed with anxiety and schizoaffective disorder, and everything changed. It is really hard to live with a person, who is dealing with such problems and I see how they affect our daily lives and our daughter. We no longer have that spark, tenderness and trust. Very often, we simply don't have topics to discuss as my spouse with schizoaffective disorder can remain silent for days or disappear for hours.
I know that we will eventually beat this illness and everything will get back to normal but I am not sure what damage it may cause to our daughter and marriage.
How Schizoaffective Disorder Changes Spouses
There are different forms of schizoaffective disorder, each of which has different treatment programs and approach. Usually, patients have a chance to go through the schizoaffective therapy from home, visiting doctors regularly and doing mental exercises without staying at the hospital.
However, this causes additional stress to both spouses and the marriage: there are many problems they need to face and often it is almost impossible to cope with them without someone's assistance. Often, spouses with schizoaffective disorder disconnect from the world and become indifferent to everything. They don't spend time with their children, don't cook and can leave the house without informing others. This may happen even on daily basis. Spouses of those with schizoaffective disorder need to always know where such a person is to avoid possible troubles.
How You Can Help a Spouse with Schizoaffective Disorder
If your spouse is dealing with a schizoaffective disorder, you need to follow all the instructions therapists and doctors provide, as every case is individual and only professionals know how to speed up the recovery process. Here is some advice on helping a spouse with schizoaffective disorder:
Be patient and attentive. The recovery may not be as fast as you expect. Be ready to pay careful attention to every detail and follow all the professional recommendations. For now, you are responsible for the wellbeing of your spouse with schizoaffective disorder.
Don't skip therapy sessions and remind your loved one to take his or her schizoaffecitve medications regularly.
No access to sharp objects, person-tracking tools and other things, may speed up recovery.
If you want to win this battle, you need to be aware of all the methods modern science and technologies have to offer. Make sure you are well aware of all the coping tools the world has to offer. With their help, you will be able to provide safety and recovery to the person you love.
This article was written by:

Kevin Reynolds, one of the developers, working on the creation of the latest phone tracking software, which will help people around the world make sure their loved ones are safe and secure. Find Kevin on Twitter and Google+.
To be a guest author on the Your Mental Health Blog, go here.
APA Reference
Author, G. (2017, November 15). Helping a Spouse with Schizoaffective Disorder, HealthyPlace. Retrieved on 2019, June 26 from https://www.healthyplace.com/blogs/yourmentalhealth/2017/11/helping-a-spouse-with-schizoaffective-disorder
Author: Guest Author
Hi Fene,

I can't comment on your specific case but what I can tell you is that if your wife has schizoaffective disorder and takes antidepressants alone, that may make things worse. If this is the case, you should be talking to a psychiatrist immediately.

As for whether what she's currently saying is related to the medication, I can't say. The only thing I suggest is that you work with your partner and her psychiatrist (and hopefully therapist too) and work through those issues together.

- Natasha Tracy
- Blog Manager
- Author of "Breaking Bipolar"
Leave a reply