Pros/Cons of Self-Employment While Living with Depression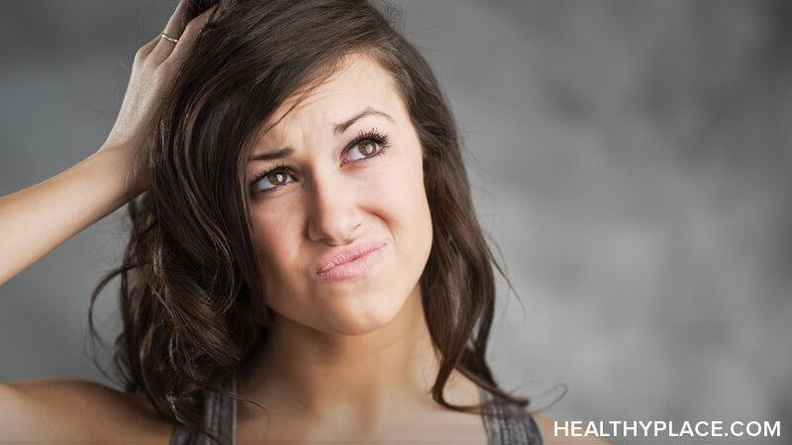 Being self-employed presents a number of challenges. If you compound being self-employed with having a mental illness, it can be a very difficult dynamic. However, the dynamic may work better than a traditional employment situation for someone living with depression.
My last article talked about things to consider when choosing your career if you live with depression. In most of my articles, I have not referenced self-employment, which is odd because I have been self-employed for almost 10 years. Entrepreneurship is a significant aspect of the workforce. Unless an entity is run by the government, most businesses are privately owned and operated. Each of these businesses had an individual, or a group of people, that founded and built the business. I'm certain that some of these people lived with depression, considering the percentage of the population afflicted with the disease.
Consider Self-Employment with a Depression Diagnosis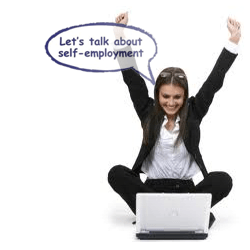 If you have worked for other people and have not been successful at maintaining your job due to your major depressive disorder, it may behoove you to consider self-employment. I want you to weigh some of the benefits and burden of having depression and owning a business. Of course, it varies based on the nature of your depression and business.
Pros of Self-Employment and Living with Depression
You decide when, where and how to work.
You decide who to work with.
You can create the degree of flexibility you need.
You cannot be terminated.
You can decide on the goals and time frames you desire to meet those goals.
If you are successful financially, you may enjoy seeing the fruits of your labor.
You may feel happy when you are successful and in a position to help others.
You may feel confident as you rely on yourself to make a living.
You may thrive off of challenging yourself.
Cons of Self-Employment and Living with Depression.
You are not guaranteed a paycheck despite working hard which means there is always an underlying anxiety regarding the financial strength of your business because you must survive.
The nature of your business may be very demanding and limit your flexibility regarding when, where and how you work.
If you want to be a large company, you must employ people, which means that you must depend on others and sometimes people are not always dependable or good at their jobs.
If you are not able to function and you have the type of business that requires you to actively engage in the daily operations, your business could suffer serious setbacks.
Once you get used to working for yourself, chances are, you will have difficulty if you ever decide to work for someone else again.
I consider the pros the positive aspects of entrepreneurship for people living with depression because of how the typical symptoms of the illness manifest and how the average person's brain chemistry works. If you have flexibility and control over the dynamics involved in how you make a living and you feel good about what you do, that may be great for your depression. Happiness begets happiness.
On the opposite end, the cons are things I consider stressors for a person with depression. Stress is a major trigger for a depressive episode onset. I am an advocate for minimizing your stress as much as possible and not putting yourself at risk to be in stressful situations. However, we want to live as much of a normal life as someone without depression and some risks are worth taking if you are passionate about it or feel the potential reward is justification.
I decided to leave my job and become self-employed almost 10 years ago. I am sometimes severely affected by my depression and I have experienced all of the pros and cons that I listed here. I could create an exhaustive list of pros and cons but I wanted to share what I feel is most relevant to people with depression exploring the option of self-employment. I do not regret my decision to be self-employed. I encourage anyone who is willing to do what is necessary to be successful in business and manage their depression appropriately to become self-employed.
APA Reference
Barrett, C. (2014, December 28). Pros/Cons of Self-Employment While Living with Depression, HealthyPlace. Retrieved on 2023, September 23 from https://www.healthyplace.com/blogs/workandbipolarordepression/2014/12/the-pros-and-cons-of-being-self-employed-while-living-with-depression
Author: Charity Barrett
Actually m working with call center but not able to concentrate on my work I have memory loss issues. That's why I can't remember what they are teaching. Simple things become hard for me don't know what to do
It's very understandable how the average person could go through the natural effect of either working for yourself or with a company. If you work for yourself, chances are you will like your job much more. The only downside is that you are the company and have to work long hours. However, if you have no issues with it, then it shouldn't be a problem. However, if you work for a company you hate, then that only increases your chance of depression. So both sides has its ups and downs. I personally prefer working for myself, but some people enjoy the secure lifestyle of working at a large company.
Thank You, this was just what I needed to read, as I want to become self employed! It is a great article and covers so many questions that I personally, needed answers to and I'm sure it will be of great help to many others. Wishing You many blessings in the New Year and much joy, laughter and love. Thank you for sharing some of your own life story and great tips and guidance on this topic. Happy 2015!
Ginni, Auckland, New Zealand.
Above all others, self-employment indicates an active approaching on treatment and management of depression, as current symbol of mental health disorders. Yours pros/cons of self-employment intrigue a spectrum of opportunities, which ones contribute to overcome this difficult emotional tumble. So, it is very important to find out the best way to oppose the destructive consequences of depression. It depends of numerous personal, and sociocultural features, where depressive patient live and work. However, it ought to have got active and inventive way on smooth-course life difficulties along psychiatric treatment of depression. Otherwise, we would face with many bad repercussions on global welfare, because depression implicit strange and dangerous somatic, mental and social perturbations.
- How have you created a social support system?
- What do you do when there is an event which you need to attend, but you are depressed? Do you make yourself go, or do you stay home? What do you do when you feel you are so depressed that you wouldn't be good company anyway?
Leave a reply