The Better You Listen, the More Successful You Will Be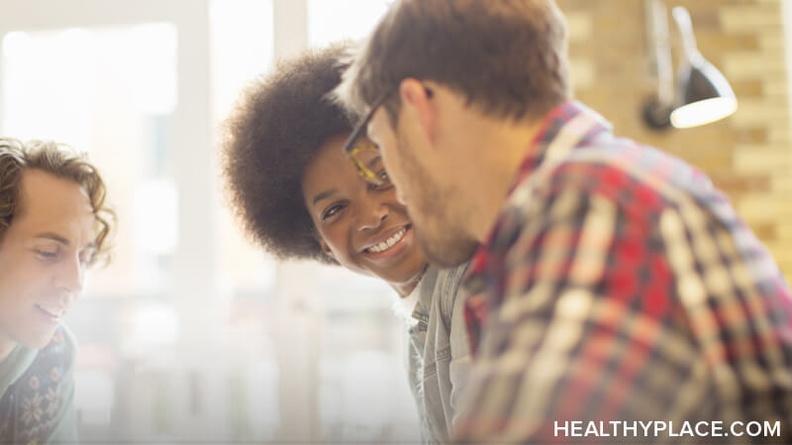 The better you listen, the more you will know. It may sound very simple and it is. Listening takes up more of your waking hours than any other activity. Of your waking hours, 70% of them are spent communicating. Writing takes up 9%, reading 16%, talking is 30% and listening is 45% of communicating hours. THE underrated business tool is good listening.
Those with bipolar disorder not only have the same communication problems as those without bipolar but the bipolar blocks to listening may be more severe and more frequent.
Listen Better: Look for These Blocks to Listening
Blocks to listening include:
1. Preconceived ideas and thoughts
2. Inability to relax, focus and concentrate
3. Talking too much or interrupting too often
4. Thinking of responses during the communication process
5. A lack of interest in the conversation
6. Not showing that you are listening
How can those with bipolar disorder improve their listening skills? Let's refer back to listening blocks list and make some suggestions.
Preconceived Ideas
Preconceived ideas come into play when employees and employers judge others too quickly or without input from other knowledgeable people. People can misjudge or prejudge others by reading a newspaper article, hearing part of a conversation or watching a news report. One of the keys to not misjudging people is getting the whole story on someone or their organization.
Inability to Relax, Focus and Concentrate
The inability to concentrate makes listening difficult. A trick is to not listen too hard. Listening too intensely can be counterproductive. Relaxed but attentive is the method for good listening.
Sometimes you worry that you'll forget important to-do's, and that worry interferes with your focus. Put events, due dates and milestones on a calender or calenders (see my previous blog on multiple calenders.) Once you put them on the calender you can put them out of your mind.
Talking Too Much or Interrupting Too Often
You can't talk while you listen. Do you finish statements for slow speakers? Speakers in the Northeast have a faster delivery speed compared to those in Southeast. Some people's presentations are not directly to the point or may contain anecdotes. In your mind you are probably thinking "come on, come on, finish up." Bipolar individuals who may have a manic mood, may think that the speaker is going slow. What to do?
Simply enough, gently press your lips together and wait. You can also keep your mouth busy (sip on water, suck on some hard candy or gently bite your tongue).
If you need to stop interrupting to the speaker, when the speaker stops talking, try counting to three before you speak.
The next blog I will cover the remaining three blocks to listening.
APA Reference
Zawistowski, P. (2011, January 20). The Better You Listen, the More Successful You Will Be, HealthyPlace. Retrieved on 2023, September 25 from https://www.healthyplace.com/blogs/workandbipolarordepression/2011/01/the-better-you-listen
Author: Peter Zawistowski