My Bad Days Reignite the Aftereffects of Verbal Abuse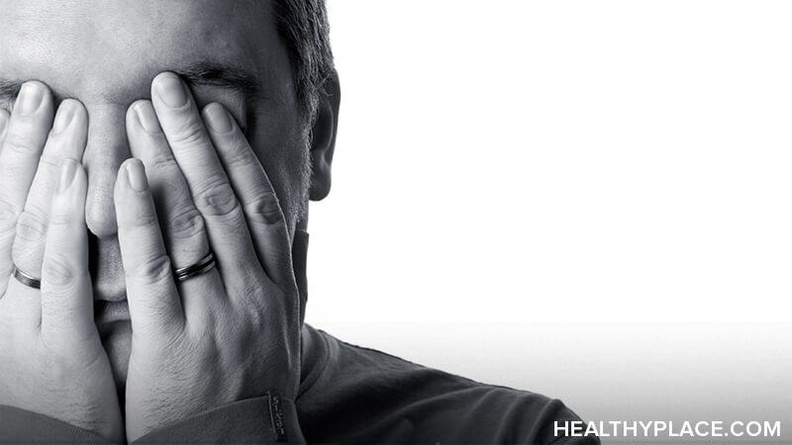 As a victim of verbal abuse, I've slowly realized that I may never be totally free of the aftereffects of verbal abuse. Although I can spend hours, weeks, and years in therapy, there will always be a small part of it that is meshed inside my mind. I can use all the helpful tips and tricks my therapist gives me to handle that nagging voice I hear from my past, but it often doesn't work on my bad days. 
The Aftereffects of Verbal Abuse Cause My Bad Days to Spiral Quickly
I know that I am a capable and knowledgeable person who can make responsible decisions throughout my life. However, my common sense and self-esteem go out the window when I face a bad day. I hear those nagging thoughts that echo, I am not good enough, I don't do enough, and I shouldn't bother completing a task I set out to do. 
On a regular day, I am grounded enough to remember that my old thoughts are leaking through to my new mind. I can quickly reverse these notions and continue my day without skipping a beat. However, these thoughts fuel a spiraling depression that takes me and my motivation with it on bad days. Old, familiar depressive thoughts creep into my focus on these dark days. I find it challenging to snap out of the cloud of low self-worth and anxiety that follows me, even years after leaving the abuse. 
Aftereffects of Verbal Abuse Does Not Take Away My Choice
Essentially, I face two options when I have a bad day and am spiraling into a dark, depressive state. I have often tried both when approaching this situation. Sometimes I shut down, retreat, and avoid expelling any effort into the things I need to do. Other times, I find a small ounce of motivation and use it to help dig myself out of the dark hole that was my active environment for so many years. 
Unfortunately, I am successful at moving forward some days, but that is not always the case. On my bad days, when I retreat, I remind myself that if I go to sleep, tomorrow is a new day, full of different possibilities. I always feel better the next day once I get some sleep. 
Today, when I felt myself spiraling, I was successful at catching myself and grabbing onto a tiny flicker of motivation to complete a necessary task. And although I did not finish my day as I wanted it to when I started, I am being kind to myself. 
I did some of the essential tasks I needed to tackle today, and I will start fresh tomorrow. My past may have shaped how I am today, but I am not my past. 
APA Reference
Wozny, C. (2022, July 7). My Bad Days Reignite the Aftereffects of Verbal Abuse, HealthyPlace. Retrieved on 2023, December 1 from https://www.healthyplace.com/blogs/verbalabuseinrelationships/2022/7/my-bad-days-reignite-the-aftereffects-of-verbal-abuse
Author: Cheryl Wozny