Introduction to Emma-Marie Smith, Author of 'Verbal Abuse in Relationships'
I'm Emma-Marie Smith, and I'm proud to be joining the Verbal Abuse in Relationships blog here at HealthyPlace. A few years ago, I met a man who was charming, intelligent, and good looking. My family liked him, my friends liked him, and he did all the things a good boyfriend does. He bought me flowers, left love notes under my pillow, and was always proud to introduce me to his friends and colleagues — but that wasn't the whole story. The verbal abuse began weeks into our relationship and lasted for almost two years.
Emma-Marie's Experience of Verbal Abuse
At first, it was small things that provoked him to verbal abuse, like the way I twisted the toothpaste tube or slammed a door too hard. But before long, everything became shadowed by his criticism: the way I looked, how I spent my money, or the way I held a knife and fork. He validated all my insecurities and took responsibility for my successes, claiming I would be nothing without his support. When the relationship ended, I sat on the kitchen floor and considered taking my own life, as I truly believed I was worthless without his approval.
Luckily, that wasn't the end of my story, and with the support of loved ones and regular therapy, I began to see him for what he was: insecure and scared of losing control. In turn, I learned that the abuse was never really about me, but that I had played a part in its destructive cycle.
Life After a Verbally Abusive Relationship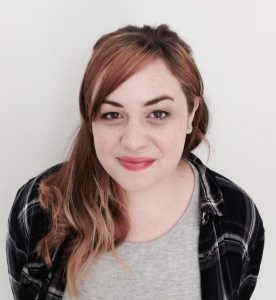 I now share a cozy home in Bath, the United Kingdom with my fiancé and our two-year-old son and will graduate next year with a degree in Creative Writing and English Literature. Having struggled with depression and anxiety since I was a child, life isn't always easy, but I no longer feel that I am living in someone's shadow. The idea that there are others trapped in that abusive cycle, or trying to overcome the trauma of past abuse, is what encourages me to share my own story of verbal abuse in my relationship. With this blog, I aim to offer those people a safe place to share their experiences and assure them that a life free from verbal abuse is possible.
'Verbal Abuse in Relationships' Video
This video shows more about me and where I want to take the "Verbal Abuse in Relationships" blog.

APA Reference
Smith, E. (2017, June 29). Introduction to Emma-Marie Smith, Author of 'Verbal Abuse in Relationships', HealthyPlace. Retrieved on 2019, June 26 from https://www.healthyplace.com/blogs/verbalabuseinrelationships/2017/06/introduction-to-emma-marie-smith
Author: Emma-Marie Smith