Domestic Abuse Can Change Who You Are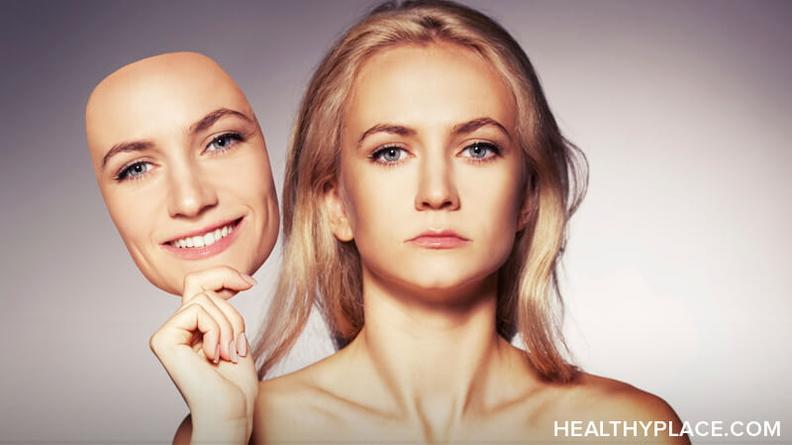 A lifetime ago, as I sat on my bed unable to put my feet on the floor and get going, I cried to myself, "I am better than this! I deserve more than this!" I knew intellectually that my relationship with my husband Will caused me great harm, but I couldn't quite get my emotions and my mind to align. My head told me to RUN, but my emotions cemented my feet in place. The best I could to get out of that bed was to tell myself that today I would get through to Will. Today would be the day I led Helen Keller to the water pump . . . today Will would understand. Today, my husband would change and we would break through the walls between us. Today I would get it right.
With faulty motivation in place, I put my feet on the floor, wiped away my tears, and stood firm on an impossibly shaky foundation. I didn't understand so many things! I didn't understand that there was nothing . . . NOTHING . . . I could do to "get it right." I didn't know that my abilities to communicate, to be empathetic, to nurture and to believe in another person could not affect him. All of those great qualities in me fell dead at his feet.
I fell dead at his feet day after day after day. I woke up crying in the same cycle. And still, I blamed myself for not reaching him. My frustration caused me to act in extremely undesirable ways, too. No one likes waking up each morning feeling like a failure, but that wasn't the end of it. I could be really, really mean.
Abuse Caused a Change in Who I Was at Heart
My Reactions to Abuse Became Less "Normal"
Over the years, the person I learned to be while living in abuse became very unlike me. I heard myself say things to him that I never thought I'd say. I wished bad things to happen to him so I could be his savior. I wanted someone to do to him what he did to me so he could feel the pain, but no one could do to him what he did to others. He embodied super-human strength against pain. He didn't respond how a "normal" person would react.
And over the years, my reactions to his abuse became less and less "normal" too. I became ashamed of myself. My good qualities were no longer valuable - they had failed me, it seemed. I felt tempted to curl up in a big hateful ball of spite and venom, forsaking every gift God gave to me.
Changing Who You Are Causes Inauthenticity, Incongruity
Possibly the most harmful effect of abuse occurs when the victim "turns into" someone dissociated from their true nature as I had. Some abuse victims do become dissociated and feel like they sometimes watch themselves from outside their bodies. This can happen during abuse or when the victims feel forced to react in ways that protect them, but go against who they are (such as hateful reactions toward another person, toward their abuser).
Domestic Abuse and Dissociating From Our True Selves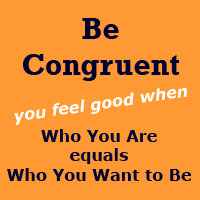 Domestic abuse can fuel feelings of dissociation and incongruity (our feelings of being a fraud or feeling ashamed of our behavior). The abuser encourages those feelings by calling us hypocrites, weak, et cetera because validating our negative feelings keeps us under control. But it may help you to know that every person at some time feels a similar inconsistency between who they are and how they act. When an un-abused person feels this way, it is often as tough for them as it is for you to put their finger on the problem.
Abuse Changes Who You Are, But You Can Get You Back
Recently I read Brendon Burchard's book The Charge: Activating the 10 Human Drives That Make You Feel Alive. He claims that our drive for congruence causes negative feelings when our behaviors/thoughts do not match up with who we think we are. Likewise, when we set standards for our behavior and meet those standards routinely and habitually, we feel congruent and satisfied with who we are. When our self-image aligns with our thoughts and behaviors, we feel good about ourselves!
Mr. Burchard says a worthy goal for everyone is to "create higher standards and expectations" for ourselves and then "bring those standards and expectations into how [we] interact with the world." His mantra for us is
"Think more of yourself, and demand that your actions be congruent with the best of who you are and who you can be."
Of course, in the world of abuse, sometimes your basic survival instincts (such as "stay alive"!) outweigh the desire to be a congruent person. If your life is at risk, do whatever you need to do to stay alive, then get the hell out of there (How to Report Domestic Violence, Domestic Abuse and Hotlines).
But most of the time, we can choose congruity over non-congruity. If you will set a standard of behavior for yourself and then live that standard in your thoughts and actions, you will feel powerful. You will realize that you control you instead of feeling emotionally controlled by your abuser. When you feel more powerful, you are better able to see the truth of your situation. You will see that the abuse becomes clearer and focused further away from you (instead of you being the focus of abuse).
Today, I challenge you to pick one of your best qualities and LIVE IT. If you are smart, do something to make you smarter. If you are loving, do something to spread love through your environment (a word of advice: loving your abuser stops at their feet - they do not continue the cycle of love, so don't waste it on them). If you hate yourself when you yell, choose to speak only at a neutral volume. The possibilities are endless.
You get to choose who you are. I dare you to do it.
APA Reference
Holly, K. (2013, July 5). Domestic Abuse Can Change Who You Are, HealthyPlace. Retrieved on 2019, July 18 from https://www.healthyplace.com/blogs/verbalabuseinrelationships/2013/07/abuse-selfimage
Author: Kellie Jo Holly
Dear Alesia,

I am sorry, but your other comment did in fact disappear into cyberspace. I didn't receive it. It sounds like you're scared of him, and I hope that doesn't mean you're in physical danger, too. If he hits, chokes, pushes, blocks your path, won't let you leave the room, pulls your hair, pinches, or otherwise lays his hands on you in a foul manner, that is physical violence. You could reasonably receive a restraining order if those things happen to you. If you feel as if you're in danger, I urge you to at least call the police/sheriff's department as soon as possible to discuss your options. Ask them what they would do (in theory) if you called them to your home for a domestic disturbance. Remember that if they do NOT take him away at that time, you will most likely want to leave with the police and stay somewhere else until he calms down (at least). I know it sounds like a lot...here is a safety plan that can help you think about these difficult things and plan for your safety whether you decide to stay or leave: http://www.verbalabusejournals.com/pdf/safety-plan-stay-or-go.pdf

I offer a mentoring service to people who are in a bad space (its free). My mentors have all been in abusive relationships and can understand where you're coming from as well as share their wisdom concerning how to make the bad space better. The only thing is that I don't allow them to use the phone (safety reasons), so all communication is done through email and you said that typing is difficult for you. (http://verbalabusejournals.com/help-with-domestic-abuse/)

If you can call someone to talk about your situation, I suggest the National Domestic Violence Hotline (http://www.thehotline.org). They're available 24/7 via phone or chat; their volunteers helped me through some of my bad space. They have lists of local resources that you can reach out to for help.
You are not stupid, Newbeginning. You made the same mistake many other people have made, and now you have the chance to recover from it. Don't do the abuser's job for him - congratulate yourself on your decision to leave the relationship and rebuild your life instead.
Leave a reply