Do the Effects of Abuse Change You Permanently?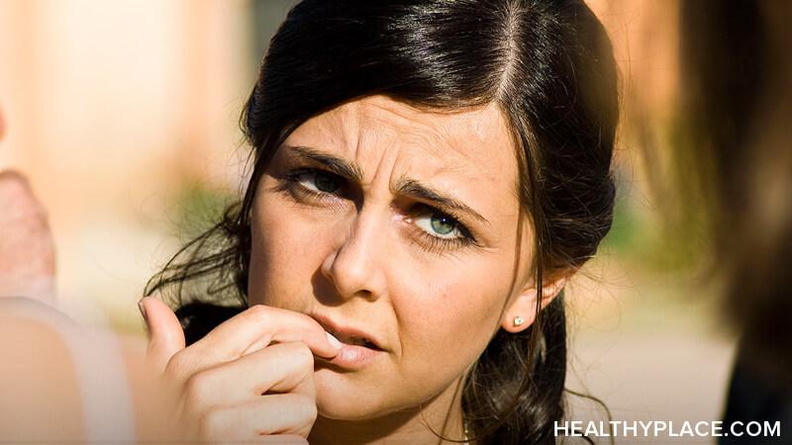 I've often wondered if the effects of abuse changed who I am permanently or temporarily. I run into trouble with this question because I was in the abusive relationship for almost half of my life. If I compare myself to how I was at 20-years-old (after I married him), I'm not sure I can answer that question. After all, in any normal relationship I would naturally change across the span of two decades.
The Effects of Abuse Change You, but You Decide Who You Are
Despite the abuse, I think I gained wisdom and the ability to express myself. During the abuse I couldn't see those changes because I was trapped in the cycle of explaining myself, self-analysis for problem areas, and giving weight to his thoughts that I was naive, selfish, confused, and worthless.
In short, the work I did on myself paid off, but I didn't value it because I valued his opinion over my own. In this new life, absent of the abuser, I've come to realize that I've changed for the better over the course of the abuse in ways that matter to me.
This morning, a Facebook friend asked a question about relationships after abuse and his question reminded me that it's time to see where I stand on some important issues of Self. Have I changed for the better or worse? Does the abuse continue to affect my personality, and if so, how?
Effects of Abuse Can Change You In Many Ways
Thoughts on Physical Symptoms of Abuse
The list of effects of abuse is a long one ranging from impaired emotional and mental abilities to physical symptoms. I believe physical symptoms manifest in the body after severe or prolonged abuse, and physical pains effect our personalities by causing angry outbursts and appearance of laziness due to inability to focus or constant fatigue.
In the bigger picture, what you think is what you get when it comes to symptoms of abuse. Heart problems could come from thinking your heart is breaking. Fibromyalgia (chronic widespread muscle pain and fatigue) could result from damage to every neural connection as you deal with chronic and painful psycho-emotional attacks.
One of my physical effects of abuse could be depression (the result of thinking my abuser will never love me so I am unlovable?). The doctor diagnosed me with depression six years into my marriage. I am uncertain whether the abuse caused depression or if it was genetic. There is no question that depression affected my personality!
I'm left to wonder whether or not marrying an abuser amplified my genetic leanings toward depression. If I 'd married a non-abuser, would depression have withered in the shadows? I'll never know. Perhaps my depression's slow-growing onset forecasts its slowness in leaving my body. It took six years to develop after marrying, so it may take six years after leaving him to leave me, too.
The brain leads the body everywhere it goes - even into the manifestation of physical symptoms to mirror our thought processes. Lesson I learned: Be careful how I describe my mental/emotional pain! Keep body references out of it. After I recognized abuse in my marriage, I started saying and thinking, "This whole situation makes me sick to my stomach!" Guess what? A year after leaving I had to deal with the physical effects of that statement, culminating in gall bladder removal surgery.
Long-term and severe abuse changes our bodies. When our bodies are in disrepair, our personalities suffer along with it. The physical manifestation of abuse takes on a life of its own. Even if you leave the abuser, these diseases may follow you permanently. On the other hand, reducing the stress in your life by leaving the abusive partner can significantly improve or eradicate any physical symptoms.
---Addendum---
During the past week I've learned some startling things about physical abuse from you readers. I had no idea how long lasting the effects of choking, shaking, and blows or penetrating injuries to the head could be. Some women suffer from traumatic brain injuries resulting in epilepsy, emotional and behavioral problems, cognitive defects, communication problems, sensory defects and multiple physical complications.
Please, please consider leaving your emotionally/verbally abusive partner before physical abuse begins - and it will happen eventually! Even one blow to the head can permanently damage your body's ability to heal from abuse. Do we even need to discuss bullets, knives, bats, or counter-top corners?
APA Reference
Holly, K. (2012, September 6). Do the Effects of Abuse Change You Permanently?, HealthyPlace. Retrieved on 2019, June 19 from https://www.healthyplace.com/blogs/verbalabuseinrelationships/2012/09/effects-of-abuse
Author: Kellie Jo Holly
I know men who have choked their wives and it "doesn't have an effect on his ability to be a father." WHAT?! I agree with you - the family court system needs an education.

I don't think you're weak at all. Weak people aren't survivors of abuse as you are. You have to be strong to live with evil.

Stay the course. Your kids need you, no matter who believes you.
Craig, I don't think abuse affects men differently. I do think men react differently, in some psychological ways, to abuse, just as men react differently to depression than women do. Part of the reason for this is that stigma works against abused men to a large degree. Admitting to being abused is socially equivalent to admitting to being weak. It is not true that abuse victims are weak. However, for a man to be "weak" has more damaging social consequences than for a woman. Also due to stigma, there is less free domestic violence help available to men.

My advice to you is to call the National Domestic Violence Hotline (http://thehotline.org) AND start individual counseling. The NDVH will be a great support to you even if there are no male-friendly DV programs in your area. The therapist can help you reform the courage you already have into the energy needed to leave the abusive relationship. You don't need more courage to leave, you need more support. That's it. It takes a great amount of courage to withstand abuse (so you are already courageous). You just need to stop wasting it on a woman who cannot love you and turn that energy into the force needed to free yourself from harm.

I didn't want a broken home for my sons either. In time I came to understand that a broken home that results in one emotionally healthy home is better than having only one home that is ridden with abuse. You have the opportunity to give one healthy home to your daughter - but not if you're in this relationship with her abusive mother. In hindsight, I wish I'd left my husband years earlier before so much damage was levied against my boys' hearts and minds.

I can't remember the Patricia Evans book, I think it is "The Verbally Abusive Man: Can He Change?," in which she says she has seen many men stop abusing, but never ever a woman who changed. She is an expert in verbal abuse, and since verbal abuse plays a part in every abusive relationship, I feel her opinion holds true no matter what type of abuse you experience.

You can leave. You choosing to stay is all right until you are educated enough about abuse and come to believe you'll be a better person and father without abuse in your life. Go see a therapist, call the NDVH, and begin creating a support system to help you get out of this horrible situation.

Understanding Male Depression: http://www.healthyplace.com/depression/men/depression-in-men-understanding-male-depression/
Important Depression Symptoms In Men: http://www.healthyplace.com/depression/men/important-depression-symptoms-in-men/
Men Are Victims Of Emotional Abuse Too: http://www.healthyplace.com/abuse/emotional-psychological-abuse/emotional-abuse-of-men-men-victims-of-emotional-abuse-too/
Effects of Verbal Abuse on Children, Women and Men: http://www.healthyplace.com/abuse/verbal-abuse/effects-of-verbal-abuse-on-children-women-and-men/
Mam, your abovementioned words were right on the money. Craig has to get away sooner than later for his life and sanity. I have been there to the up most degree. I expected nothing in return for my side but it gets to a point where one if he decides he wants to live the support is out there. It's crucial
Hallelujah, Suveera! I am both happy you've joined the Survivors Club and saddened to know what you went through to gain membership.
Leave a reply