Trusting People After Getting Out of an Abusive Relationship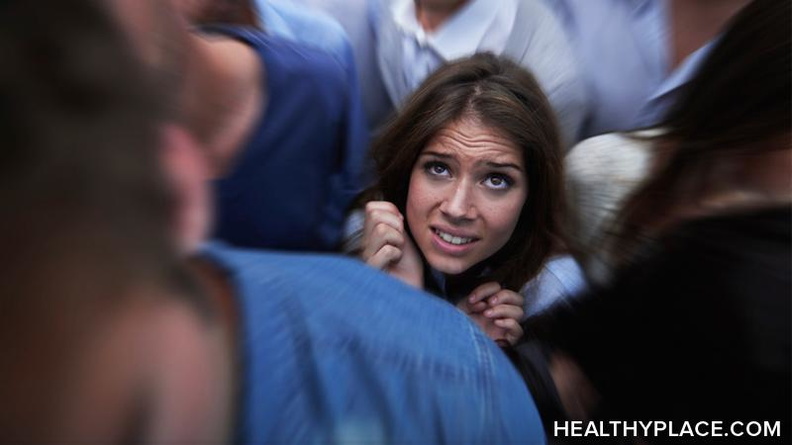 Trust eludes victims of abuse during their abusive relationship. As much as I wanted to trust my ex-abuser--and told others that I could trust him--it just wasn't so (Trust Issues and Abusive Relationships). I thought if I was trustworthy and expected to be able to trust him, then he would magically become trustworthy and our relationship would spring to life. That never happened because you cannot ever trust an abuser with your heart. But you can learn to trust after your abusive relationship.
I could trust him to go to work and provide financial support (because he believed men were providers, and he needed to keep that front for the outside world). I could trust him to fix our cars (because he believed real men should be blue-collar) and to protect our home (because he believed men should do that, too).
But I couldn't trust him to treat our children well, and I couldn't trust him to be good to me - good to my heart. When a relationship lacks emotional trust, there may as well be no trust at all.
Ready to Trust Other People, I But Don't
When I left my abuser, I was excited to be the same girl I'd been before I met him. Of course, that was impossible. I needed to protect myself from abusers (as often we victims walk right into a new abusive relationship), so I wanted to slightly adjust my trust meter. Although wiser, I can't help but remember that there were only four people in the 40 years I've been alive who hurt me terribly. Only four people. I feel pretty good about those odds.
Here's the rub: I find it very difficult to trust the people closest to me. Strangers get the benefit of the doubt, but those who stayed with me through thick and thin do not. I don't get it.
I know my sister and mother and lover are trustworthy, yet in my darkest hours, I doubt if even they would support me if I needed them. This makes no sense. All the evidence proves they would have my back no matter what happened. I can list examples, remember their actions, ... and yet, the feeling that I am truly alone in this world has not left me yet. It's like I'm waiting for the next shoe to drop; it's as if my loved ones plot and plan the best way to hurt me. Just like my abuser seemed to do.
Have I transferred the distrust earned by my ex onto those who do not deserve it at all? Why?
The Transfer of Distrust
I suppose the transfer of distrust from my abuser to my family could be a natural extension of an old habit. My abuser maneuvered out from under negative labels by redirecting my attention to myself or those I loved. His sins became mine, my mother's, or any other convenient person who he could think to blame.
I allowed it because I wanted him to be the good man I imagined. I allowed him to blame me because it justified my reasons to stay in the relationship. When he told me I was "just like my mother", I defended my mother (and myself) instead of focusing on the characteristics he exhibited but denied.
Confusing? You bet. Because I conditioned myself to trust my untrustworthy abuser for 18 years, I'm confused as to how trust in a relationship is supposed to work. Distrusting the people I "should" be able to trust has become a more natural dynamic to me than placing distrust where it should lie: directly on my ex-abuser.
Distrust In Relationships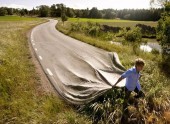 It must be so confusing and hurtful for my loved ones to hear me say, "I trust you" and then behave like I don't. The conflict of knowing I can trust them--versus feeling as if I can't--causes me to cry, and up to this point of clarity, added to the overwhelming depression I sometimes feel.
If I don't get a handle on proper trust, all of my best and most desired relationships may go to hell in a hand-basket because of me and my still-affected-by-my-abuser mind.
Sometimes I feel so completely warped that I wonder if I'll ever see my way clear. And then sometimes, like today, issues become so clear that I know I'll be okay.
I will be okay if I continue disentangling myself from the past mind-sets and turmoil of emotion that was my life. All of us past victims can be okay if we just forge a new path instead of following the old one drawn for us by abuse. That's why they call us survivors.