Labeling and Medicating Our Mentally Ill Children
It's becoming more and more common for children to be diagnosed with mental health issues. We see labeling and medications dispensed now more than ever before for children who may not have been considered anything other than "unique" or "challenging" in years past. There's no doubt about it, children suffer, too. But our guest, Dr. Marilyn Wedge, says that she has never, in 20 years of practice, seen a case that could not be resolved by family therapy.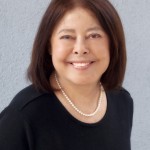 Dr. Marilyn Wedge is the author of the book "Suffer the Children: The Case Against Labeling and Medicating and an Effective Alternative". As she shares with us, she believes that children are extremely resilient and that the use of labels and medications is not needed. She tells us that most often the answers can be found in the family or social context that a child is living in.
Labeling and Medicating Children Can Be a Controversial Topic
For many parents this is a controversial topic and may not be a shared perspective. Parents want to help their children and find solutions, but Dr. Wedge says that medications are being used "off-label" and that the proper solutions should be looked at from a family therapy perspective in which the therapist visits the social context in which the child's issues arise.
To learn more about Dr. Wedge's perspective on labeling and medicating children watch our interview.
Labeling and Medicating Children
All HealthyPlace Mental Health TV Show Videos and Upcoming Shows.
You can learn even more about Dr. Marilyn Wedge at her website marilynwedgephd.com. You can also find her book her information at sufferthechildren.net.
Parenting A Child with a Mental Health Issue
Parenting is no doubt one of the most challenging jobs on the planet, when your child has a mental health concern it becomes even more challenging. Here at HealthyPlace we provide the Parenting Community as a resource. According to the U.S. National Health Information Center, 1 in 5 young people has a serious mental health problem at any given time. It's important to look closely at your options and choices for treatment for your child. You can also find help and support in the HealthyPlace.com Support Network.
Share Your Experience Parenting a Child with a Mental Health Issue
Do you parent a child with a mental health issue? Has your child responded well to family therapy or have you utilized medication for their treatment? How do you feel about labels and diagnosis for children? We invite you to call us and share your thoughts and experience with us at 1-888-883-8045. (Info about Sharing Your Mental Health Experience here.) You can also leave comments below.
APA Reference
Kiel, A. (2011, July 11). Labeling and Medicating Our Mentally Ill Children, HealthyPlace. Retrieved on 2023, September 26 from https://www.healthyplace.com/blogs/tvshowblog/2011/07/labeling-and-medicating-children
Author: Amy Kiel