How to Prevent Anxiety with Self-Care in the New Year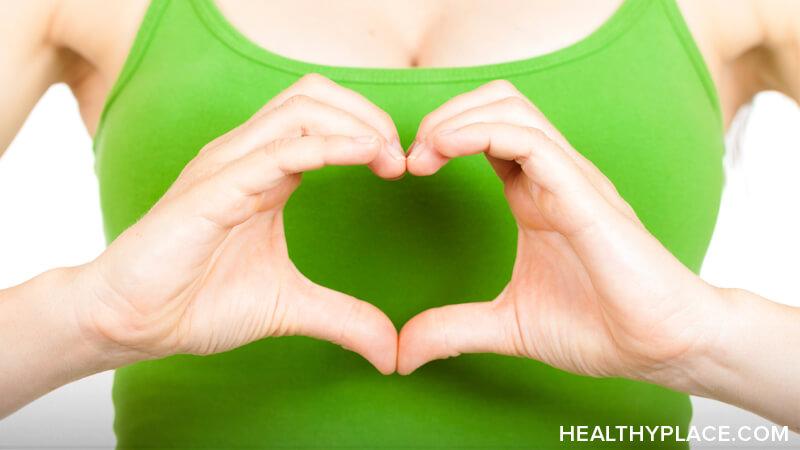 If you want to prevent anxiety as we enter the new year, better self-care may be on your list of resolutions. But how quickly do we veer off course when we set lofty expectations for ourselves? I'd like to offer some tips to help you build a self-care practice to prevent anxiety without exacerbating it in the process.
Through my journey of managing anxiety, I've learned what supports my mental and physical health. In 2012, I set goals to change my diet, do more yoga, and overhaul my finances. I wrote about my process daily for about three weeks until everything I had begun to develop slowly collapsed. And you know what happened? You got it. I felt like an anxious failure and criticized my shortcomings.
Through the years, I've found a better way to practice self-care to prevent anxiety.
Rethink Self-Care to Prevent Anxiety
Self-care gets interpreted in many ways. Many think of self-care as massages and bubble baths. There's nothing wrong with a little feelgood pampering, but this kind of self-care may only temporarily relieve anxiety symptoms.
We also have self-care habits such as a balanced diet, ample sleep, and regular exercise. These forms of self-care are important to treat and prevent anxiety. But if we rigidly cling to them, we may end up inducing stress when we fall short of our goals.
To me, self-care is the practice of connecting to the core essence who we are and what we need in order to authentically show up for ourselves. So much anxiety comes from limiting beliefs about who we need to be and what we need to do in order to feel worthy and loved. When we start to truly accept and embrace ourselves, anxiety begins to wither.
Self-Care Tips That Prevent Anxiety
Begin with an intention of unconditional self-acceptance. Self-acceptance is not something that requires carved-out time, but it does necessitate compassion and patience. We often tell ourselves we "should" be someone or do something in order to be a stronger person. Practice letting go of the "shoulds" in your life and open the door to loving yourself as you are. Try this tapping tool for self-acceptance.
Honor your needs. As a highly sensitive introvert, it took me a while to learn to balance my unique needs with external pressures. For example, declining some social engagements during the holidays this year helped me sustain my mental and physical health. Setting boundaries in relationships and letting go of people pleasing is critical. While you might feel anxious for a moment, peace will be restored in the long run.
Commit to a practice of mindfulness for five minutes most days. You don't need to do an hour of yoga every morning to stay grounded. Shorter, more frequent mindfulness practices may be more effective. A few minutes of noticing your breath or cultivating sensory awareness can work wonders when it comes to treating anxiety. Mental centering is a meditative breathing technique that helps me to focus and practice acceptance.
When we begin to grow mindful acceptance, peace follows. And when we cultivate a sense of peace, many of the other habits we'd like to change slowly follow suit. This can help prevent anxiety.