About Whitney Hawkins, Author of 'Treating Anxiety'
Hello, I am Whitney Hawkins. I am both excited and anxious to be writing for Treating Anxiety. If I'm being honest, this is the first time I have publicly admitted that I have struggled with anxiety. After years of panic attacks, some therapy, and a lot of breathing into paper bags, I am here to set the record straight about mental illness stigma and deliver my own anxiety management strategies and techniques.
My Professional Experience with Anxiety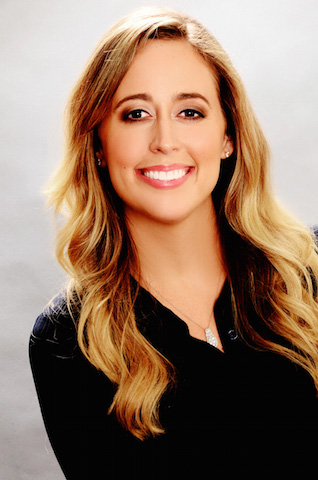 I have dedicated my personal and professional life to the study of mental health. I received a master's degree in Marriage and Family Therapy from the University of Miami and am now a practicing psychotherapist providing counseling and stress management coaching in Miami, Florida. Throughout the course of my career, I have obtained additional training in anxiety management, stress management, family mediation, infant mental health, children's bereavement, and mindfulness-based stress reduction. All of this experience and training, coupled with my personal anxiety experience, has provided me with a wealth of knowledge about the management and understanding of anxiety disorders.
My Personal Experience with Anxiety
But as a clinician, I have always been apprehensive about disclosing my own personal battle with anxiety. I expected my clients to share their struggles, but didn't want to do the same. Dialogue about mental health and anxiety is so important and my silence was preventing me from beginning an important conversation. I hope that you will join me in this conversation and help fight the stigma of mental health conditions that prevented me from speaking up for so long.
I have overcome my anxiety and I am confident that you can too. By implementing the right skills anxiety can become extremely manageable. I intend to draw from both my clinical and personal experience and provide you with real, easy to use resources that can be implemented in your daily life.
Find Whitney on Facebook, as DontTellMeToChill on Instagram, on Twitter, on Google+ and on her website.
APA Reference
Hawkins, W. (2016, February 2). About Whitney Hawkins, Author of 'Treating Anxiety', HealthyPlace. Retrieved on 2023, September 26 from https://www.healthyplace.com/blogs/treatinganxiety/2016/02/about-whitney-hawkins
Author: Whitney Hawkins
I have an anxiety disorder ... medication like sertraline buspirone only moderate it temporarily like getting drunk. When you wake up your in the same place. Cognitive Behavioral Therapy may help
The problem with speaking about mental health to a friend or family is that they look at you weird and kind of start talking to you differently. I say I have Anxiety Disorder and that seems to go better. If I can lessen my anxiety or GAD, then all others seems to fall as well such as depression, OCD, and paranoia. Exercise, changing my environments, medicine, therapy, seem to all proceed in the right direction. I know everyone is different.
Leave a reply