Ways You Can Manage Your Anxiety Disorder Exhaustion
In last week's post, I talked about some of the reasons why anxiety disorder makes you so tired. The sheer weight of the tiredness that often goes with anxiety disorder can be very discouraging, and solutions for that weariness can sometimes seem impossible. But, there are ways to manage it, that, while not a cure-all, can make living with the exhaustion of anxiety doable. This week, we'll talk about ways that you can manage your anxiety disorder exhaustion.
Your Anxiety Disorder Exhaustion Can Be Managed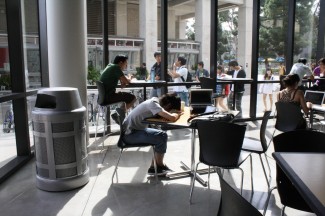 Because anxiety does not make everyone tired in the same way, not all solutions for that tiredness will work for everyone. However, there are some common things that work pretty well for most people in managing the exhaustion of anxiety disorder:
In the video below, I talk more in depth about these solutions for managing the exhaustion of your anxiety disorder:
http://youtu.be/ete0QBVANr4
Exhaustion and anxiety often seem to go hand in hand, but there are solutions available. Together, as a community, we can help each other find them.
You can find Greg on his website, Twitter, Google+, Pinterest, and Facebook.
APA Reference
Weber, G. (2015, February 25). Ways You Can Manage Your Anxiety Disorder Exhaustion, HealthyPlace. Retrieved on 2023, December 1 from https://www.healthyplace.com/blogs/treatinganxiety/2015/02/ways-you-can-manage-your-anxiety-disorder-exhaustion
Author: Greg Weber