Why Anxious People Hate Platitudes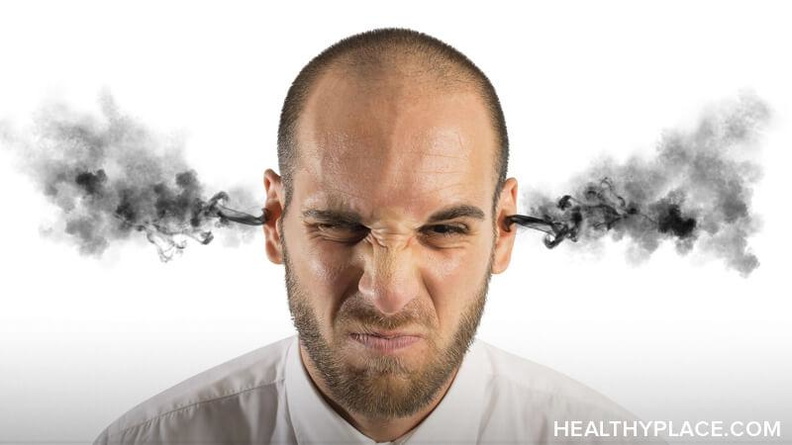 You say, "Don't worry, be happy." Oh! So that's totally how this anxiety thing works: I just won't worry. Why didn't I think of that before?! Next time my throat closes up and I can't leave the house, it won't be a problem... In my spare time I'll skydive, shoe shop and rave.
Oh wait, I'm not Lindsay Lohan. And I'm afraid of heights, crowds and loud noises. Now I remember why I hate platitudes. They don't work.
Anxious People Hate Platitudes Because You Don't Know Anxiety
Recovering from anxiety and depression requires more than a self-help book or two. There aren't 5 easy steps to being a happy, fulfilled, stable human being.
Of course I know people don't mean these things. That's kind of the thing: It's the underlying lack of acknowledgment that irks me, and I'm irritable enough without that cherry on top (What Is Stigma?).
The Type of Anxiety Platitude Anxious People Hate Most
Above and beyond the 'just get over it' attitude is the platitude that says:
it's just a case of nerves;
apply yourself and things will be fine;
there's always a silver lining.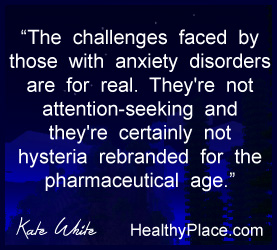 Not really a problem except that the challenges faced by those with anxiety disorders are for real. They're not attention seeking by any other name, and they're certainly not hysteria re-branded for the pharmaceutical age.
We've come a long way in terms of our psychophysiological understanding of anxiety. Science, the application of reason, and good faith allow me to say that anxiety isn't something any of us can afford to dismiss.
Anxious People Don't Need Platitudes
We Need Support Because We FIGHT Every Day
Whether you've ever had a panic attack or a moment of sheer terror in your life doesn't matter: The human brain is a thoroughly marvelous, complicated product of every interaction you've ever had with the universe. Much as I'd like to say otherwise nobody can magically think their way to happiness in 10 minutes a day (but you can reduce your anxiety in 10 minutes or less).
For me, not having a nervous breakdown every other month takes considerable work. I could easily stop all this CBT stuff, not bother fending off the melancholy mornings, frustrating fears, nightmares, insomnia and obsessive compulsive cognitive sinkholes. I could go ahead and ignore the side of me that's determined I never weigh more than the average 9 year old. But I don't, because I'm quite sure that none of that is where my potential lies.
If you are amongst those who sometimes thinks "stop whining, get on with things," then I know you agree. Because you wouldn't say that if you didn't see more than just nerves. I'm grateful for that. But that doesn't mean you're right to deny and dismiss the experience of so many.
If it were hysteria, if it were of my own doing, I'd gleefully take Door Number 2, head for the Bahamas, drink cocktails with little umbrellas sticking out of them and await the rebirth of bliss. That won't cut it.
What Will Cure Anxiety?
You make a choice, with every breath you take: A choice to hold onto whatever you have to to manage anxiety. You grab what focus, awareness, courage, presence, experience, heart, mind, body and soul connection you've ever heard of and you put it all together, in case the result looks better than the day or the minute before.
If I'm not having a panic attack then that's great but it isn't really the point: I'm a whole, living being, and you know what? There's something to that. There's something to that because knowing that, in your heart of hearts, is about the only way to treat anxiety.
APA Reference
White, K. (2010, September 2). Why Anxious People Hate Platitudes, HealthyPlace. Retrieved on 2019, June 27 from https://www.healthyplace.com/blogs/treatinganxiety/2010/09/stigma-busting-how-not-to-talk-to-anxious-people
Author: Kate White