How to Deal With Comorbid Anxiety and Depression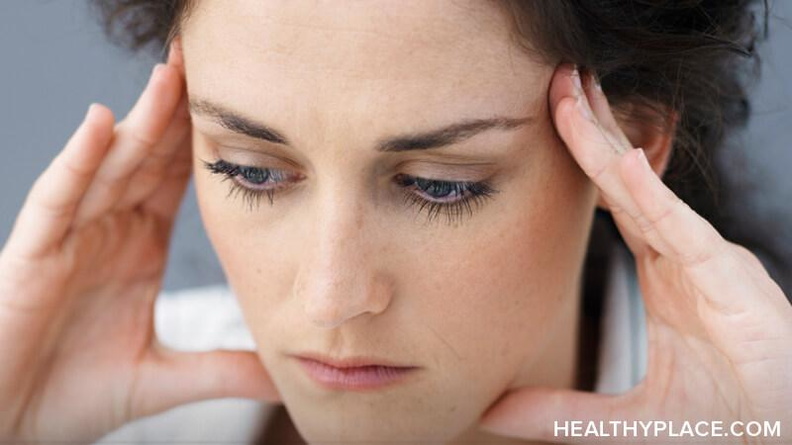 Anxiety and depression often go together. It's called comorbidity (Relationship Between Depression and Anxiety). Not only does suffering from the one make it more likely you'll have to deal with the other at some point, it also means that, baseline, emotions are more of a challenge. Comorbid anxiety and depression bounce your emotions around, making you feel hopeless and scared at the same time.
That can make for a vicious, self-perpetuating emotional spin cycle. You're tense and anxious so it's harder to cope, even when you're well (according to your baseline). In general, comorbid anxiety and depression cause you to have:
a poorer outlook, feeling generally blue
depressed moods (which hey, maybe that'd happen anyway but the anxiety sure talks you down to yourself)
worry and concern regarding depression
increased anxiety
To all of you struggling with comorbid depression and anxiety, whether the anxiety is diagnosed as generalized anxiety disorder, OCD, PTSD or social anxiety, you should know: you're not alone. You may feel alone. That's different.
Use Daily Reality Tests to Manage Comorbid Depression and Anxiety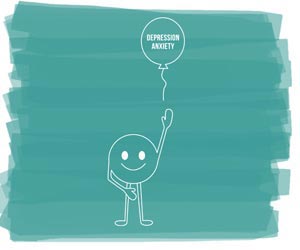 A key skill in learning to manage anxiety is to gradually become aware of those subtle differences in things. If you have a slow day and you think you can handle it, try some reality testing. Ask yourself, "What do I feel vs What is actually going on that bears that out?"
It may be tough at first so go as gently as you can because you'll probably experience some backlash. But it is a really useful way to get to know yourself, as yourself -- not as some anxious being ever waiting to exhale.
To give you an example: anxious people tend to have thoughts along the lines of,
I'm a failure/bad/stupid/fat.
What can you do about those anxious, negative thoughts? First, put some distance between you and them. Thoughts are pretty powerful things but you don't have to go ahead and actually believe everything that passes through your head: I'd be curled up in a nice white padded cell if I did.
Add distance by asking just how much do you seriously, wholeheartedly believe you are bad, stupid or worthless? Use your heart, less your head.
And then how much of that is a feeling you could maybe learn to put in the negative feeling's place? Sure, you feel that way but it doesn't make it fact. And it definitely doesn't mean you'll feel that way tomorrow, even though you may feel it strongly today.
Escape the Comorbid Anxiety - Depression Cycle
Interrupt anxious thoughts wherever and whenever you can. The more you can engage with things that disrupt the merry-go-round and slow things down, the better your focus, and the less anxiety and depression will get in your way.
I know it's difficult to believe that any of this could work when every thought, every feeling inside is telling you otherwise. But it can. Anyone who deals with anxiety each day and still gets up the next deserves the chance to heal.
You're reading this article because you're stressed, uncertain, depressed. But you survived yesterday, you'll survive today, and you'll work on tomorrow when it drops by too because you're more than just the sum of what's "wrong" with you.
APA Reference
White, K. (2010, September 1). How to Deal With Comorbid Anxiety and Depression, HealthyPlace. Retrieved on 2019, September 22 from https://www.healthyplace.com/blogs/treatinganxiety/2010/09/anxiety-and-depression-you-are-not-alone
Author: Kate White
Hi Nell,

Kate White is no longer blogging for HealthyPlace. I'm the new author of the Treating Anxiety blog, and I'm finding Kate's archive of posts and especially videos very helpful myself.

Thanks for your comment and the useful link to Beyond Blue. I've got a friend in Australia that I'm going to forward this one on to.

Greg
cheers lissy.

"I am me first and i happen to have my problem" is a really cool way to get it across in that kind of setting.
Leave a reply