Does Your Faith Support Healing from PTSD or Limit It?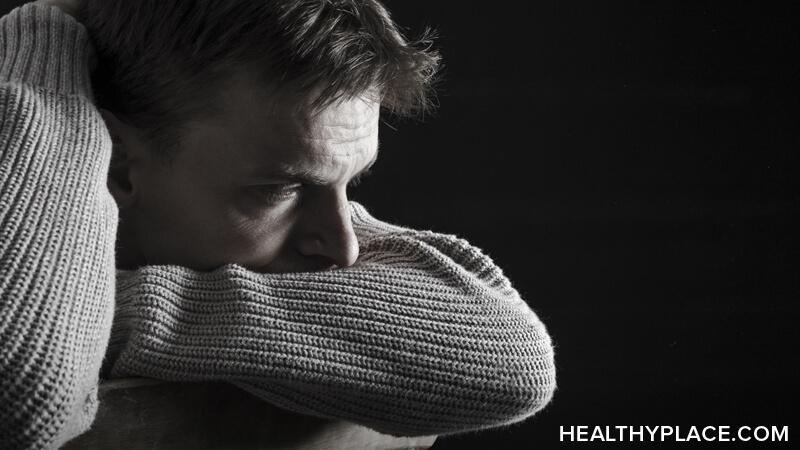 There are several approaches to healing from posttraumatic stress disorder (PTSD), and they may include finding comfort and support from faith communities. Yet, some doctrines do not foster self-care and recovery. If you have a faith community or consider yourself a member of an organized religion, you may develop beliefs that can stand in the way of your healing from PTSD. Here are some observations on faith systems and their impact on PTSD recovery.
Faith Should Support Healing from PTSD
There is a story with many variations that tells of a person who is caught up in a flood. The person rejects the evacuation order, assistance from several helpers with boats, helicopters, and other emergency equipment, each time saying, "No, my Lord will provide."
The person drowns and confronts his or her diety in the afterlife, asking why the diety never saved him or her. God says, "I sent warnings, rescue vehicles, boats and helicopters, all to save you!"
This tale is an example of how faith can be misinterpreted and result in more harm than good.
Growing up, I was part of three distinct religions. However, there was a common thread to all of them. Life was a world of spiritual don'ts. Having begun to experience trauma early in life, my symptoms of dissociation and anxiety created the picture of a child that was inattentive, lazy, and lacking in social skills.
My religious experiences weren't set up to handle my trauma. They all commanded me to honor and worship without question, to understand that as a female I was meant to be subservient. Religion taught me that bad things happen to bad people. Jesus became a figure I could never expect myself to please, a Santa with nothing but coal for my stocking.
Rethinking Faith in Support of PTSD Recovery
While it would have been easy to turn my back on a religion of any kind, I did not. Much like the individual who faced the flood in the earlier story, I had always stuck to specific concepts without thinking them through. Once I began to examine my faith, hope for trauma recovery soared as I cast off the feelings of worthlessness and spiritual failure. Here are the concepts I learned to think about differently:
God will provide -- This doesn't mean that a solution will instantly appear. It implies there are supports and solutions out there. Don't give up; trust that you will find help if you are persistent.
Good things happen to good people -- Yes, good things do happen to good people and so do bad things. Struggles are not a mark of your character or worth.
It's wrong to question your faith -- This is often heard when someone has a question about how to interpret doctrine. You do not need to be a rabbi, priest, or monk to form your understanding of the rules and stories that guide your faith.
You aren't faithful (praying, tithing, sacrificing, sincere) enough -- Are you doing your very best with what you have, without making other daily needs and tasks suffer? We will always find "more" things to do, but it is essential to learn what is enough and to balance our needs.
Faith is a difficult topic to address. Your faith will present comforts and questions. If you find that your faith is resulting in more negative feelings than helpful ones, it might be time to take another look at how to seek spiritual support that can provide you with the understanding and kindness you deserve as you continue healing from PTSD.
APA Reference
Hollowood, T. (2017, November 29). Does Your Faith Support Healing from PTSD or Limit It?, HealthyPlace. Retrieved on 2019, August 18 from https://www.healthyplace.com/blogs/traumaptsdblog/2017/11/is-faith-standing-in-the-way-of-ptsd-recovery
Author: Tia Hollowood