Finding the Right Level of Self-Care with PTSD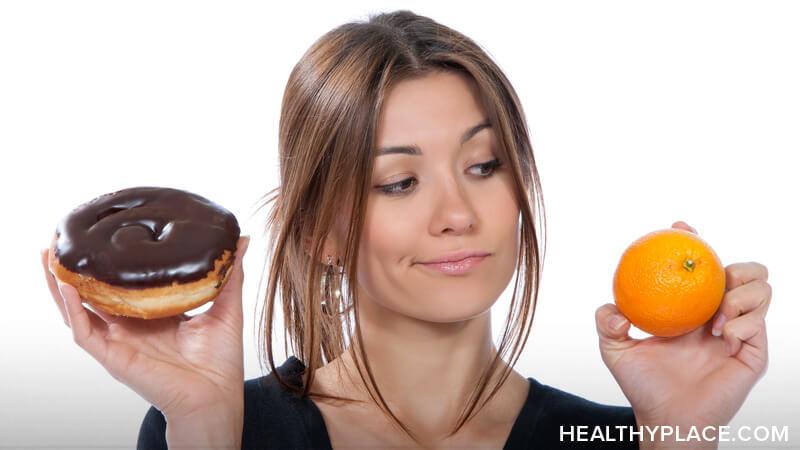 Finding the right level of self-care for posttraumatic stress disorder (PTSD) shouldn't be that hard considering that self-care is a concept I read or hear about daily. The Internet is replete with self-care checklists and ideas for busy parents, overloaded students, and almost every mental health condition ever diagnosed. However, balancing my level of self-care with PTSD becomes lopsided because self-care frequently presents as an activity or item that is considered to be a treat. Manicures, chocolates, long baths, and time to read are common self-care suggestions. Personally, I find self-care to be more complicated, as it is not always about taking it easy on myself. Here is why I balance my indulgence level of self-care with PTSD against challenges.
The Right Level of Self-Care with PTSD Requires Balance
Although I have maintained a wellness recovery action plan (WRAP) for over a decade, I am not the best model of appropriate self-care. I hope to change that by finding a healthy balance between self-deprivation and self-indulgence.
Find a Balance Between Responsibility and Rest
I tend to become so focused on tasks that need completing that I push through to finish them without paying attention to the stressors I am encountering. I've been known to spend entire Saturdays sleeping after a week full of frantic obligations. Usually, these obligations are all self-imposed.
However, to confuse matters, I also have used self-care as an excuse to hold back from challenges. It isn't that I intentionally sabotage myself, but I do use self-care concerns to put off some responsibilities that I need to deal with sooner rather than later. Sometimes self-care becomes a convenient crutch to lean on when I really should be handling some basic daily tasks.
Balance Your Level of Self-Care Between Saying No and Challenging Yourself
In this video, I discuss the challenge of finding a balance between knowing when to step back and regroup and when to push forward with important tasks that don't need to be put off in the name of self-care for PTSD.
See Also
APA Reference
Hollowood, T. (2017, September 18). Finding the Right Level of Self-Care with PTSD, HealthyPlace. Retrieved on 2023, December 8 from https://www.healthyplace.com/blogs/traumaptsdblog/2017/09/finding-the-right-level-of-self-care-with-ptsd
Author: Tia Hollowood
Excellent read! I think we so often get hung up on extreme ends of the spectrum, all or nothing, type of thinking and behavior and it can be very debilitating. We're hard on ourselves for taking a break so then we don't take any and we fall into deep physical/mental/emotional exhaustion and then we're hard on ourselves for that too. In so many areas of life it really is all about finding balance. This piece speaks to that idea beautifully, and with strong insight.
Thank you Lizanne. I hadn't thought of it before, but you're so right! It really is an "all or nothing" situation when I find myself weighed down at either side of the scale.
Leave a reply