Workplace Accommodations for Employees with PTSD Q & A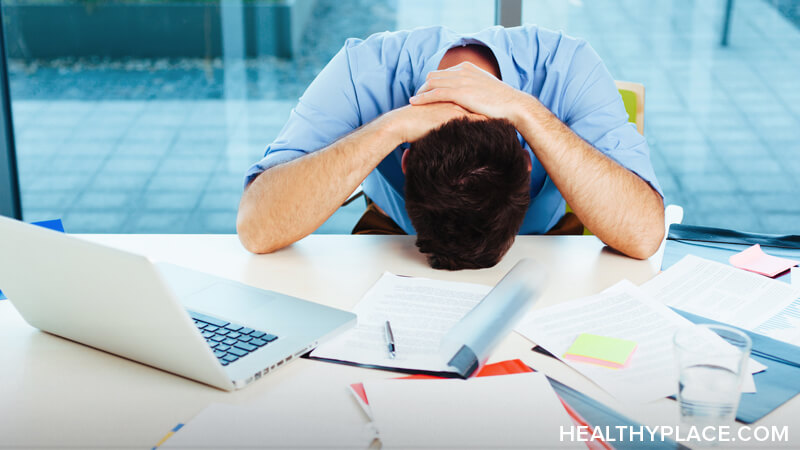 If you experience posttraumatic stress disorder (PTSD), you are eligible for workplace accommodations under the Americans with Disabilities Act (ADA). While not everyone with PTSD will require accommodations, there are many options available for dealing with fatigue, stress, poor concentration, memory loss, and anxiety. Read about these workplace accommodations for employees with PTSD.
Workplace Accommodations for PTSD Common Questions
Do I Need Workplace Accommodations for My PTSD?
If there are times when you struggle to meet workplace requirements due to PTSD symptoms, times when workplace environments or situations intensify your PTSD symptoms, or you find yourself avoiding or dreading certain work situations, you may benefit from accommodations (For Mental Illness, Should I Check the Disability Box?).
How Do I Discuss Workplace Accommodations with My Employer?
After I had worked for several months as a supervisor in a mental health setting, I realized I needed to request workplace accommodations to continue my job effectively while maintaining my mental health.
It was not an easy decision for me to come forward to my employer with my mental health concerns (Disclosing Mental Illness at Work, or How to Get Fired). Despite the protections in place with the ADA and my employer's dedication to a positive work environment, I still feared being labeled and treated differently by my supervisor and human resources representative. However, the reality was that I was spending a great deal of physical and mental effort to either hide or compensate for symptoms that could lessen with some basic changes.
You may make a request for accommodations at any time. Your employer may have a specific protocol in place for requesting accommodations and you may need to ask your supervisor or human resources contact person how to submit a request. In any case, you will be required to provide documentation of your disability. This documentation does not need to contain details. Your diagnosis and a statement from your practitioner that you have a substantial limitation to one or more major life activities should be adequate. In my case, my employer only requested proof of my diagnosis.
What Are Reasonable Workplace Accommodations for PTSD?
According to the ADA, reasonable accommodations are those that do not provide an "undue hardship" to the employer. There is not set formula for what is considered a hardship, this is determined on a case-by-case basis.
Here are some accommodations for PTSD symptoms that are typically very easy to implement:
Flexible scheduling
Noise canceling devices
Written instructions and requests
Allowing for phone calls to support persons during the work day
Modifying break schedules
Allowing assistance animals
Modifying workplace lighting
Repositioning desk, cubicle, or office location
Disability awareness training for staff
Organizational tools
Time management training
Allowing music or headsets
Reducing non-essential job functions (i.e. Sunshine Committee, cleaning schedules)
Regularly scheduled supervision/feedback
Consistent shift scheduling
Providing a mentor
After requesting accommodations, I found that I was able to continue working productively. It was reassuring to me that my employer was aware of my needs and willing to work with me.
Do you find that your PTSD symptoms make some aspects of work more challenging? What accommodations would make things easier? Please leave a comment and let us know.
See Also: