10 Things People With PTSD Want You to Understand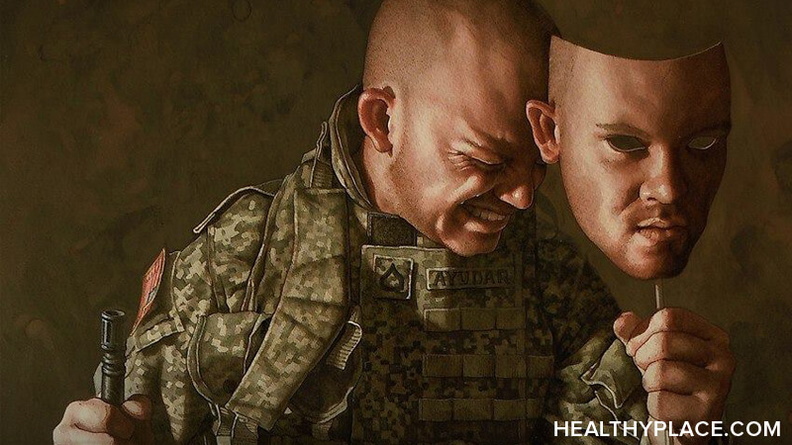 Posttraumatic stress disorder (PTSD) is a complex disorder that can be hard to understand if you haven't experienced it first-hand, so there are things that people with PTSD want you to know. Even those of us who suffer from it sometimes have difficulty explaining it to others. We don't all have the same PTSD symptoms, and we don't all respond to the same kinds of PTSD treatment. However, while there can be a lot of differences in the way people with PTSD respond to past traumas and to their recovery, there is one thing that I think most of us can agree on: we wish others could better understand PTSD and the feelings and behaviors that come with it. Here are 10 things that people with PTSD want you to understand.
What People with PTSD Want You to Understand about PTSD
We are not weak. Suffering from PTSD as a result of trauma is not a mental weakness or moral failing. Rather, it is a result of some traumatic thing that happened to us. The fact that some people develop PTSD after a traumatic event, and some people don't, really has no correlation to the person's physical, mental, or emotional strength.
We are not all combat veterans. PTSD can be caused by any type of trauma, not just the horrors of war. Physical, sexual, emotional, or any other kind of abuse, can cause it as well as things like car accidents, natural disasters, and illnesses.
We don't always look like the people with PTSD on TV and in movies. People with PTSD are often portrayed in TV and films as rage-filled, flashback-having, anxiety-riddled lunatics. While anger, flashbacks, and anxiety are certainly symptoms of PTSD, many of us have learned how to deal with those things through therapy, medication, and support.
We did not ask for the trauma that caused our PTSD. Someone suffering from PTSD is not to blame for having the disorder. We were victims of trauma who developed the disorder as a result. The trauma wasn't our fault, and having PTSD isn't our fault either.
We don't always know what will trigger us and why. Because being triggered can be caused by just about anything -- a sight, smell, sound, movie, television show, place, picture, and the list goes on -- we don't always know which things are going to have a negative effect on us. It is also true that something we encounter may trigger us one time, but not the next. At times, it's like dodging bullets and you have no idea which direction they are coming from.
We have scars, but they are often invisible. The scars left by PTSD-inducing trauma aren't always observable. Many times the wounds left by trauma are emotional, spiritual, and mental. Just because you can't see it, doesn't mean it's not there.
We know that sometimes our reactions and feelings are illogical, but knowing that doesn't always help. Being triggered, anxious, or depressed as a result of PTSD is sometimes quite irrational in relation to the situation. Many times, we know this, intellectually. That knowledge, though, doesn't make the irrational feelings go away.
We cannot just "get over it." PTSD has physical symptoms; it affects our bodies, not just our minds. Telling someone with PTSD to "get over it" is like telling someone with epilepsy to "get over" having seizures. It doesn't work.
We want you around, even when we don't act like it. Sometimes we want to isolate and withdraw from daily life. That doesn't always mean that we want to be alone, though. We may feel comforted by just being in the same room with you, even if there is no interaction.
We need for you to believe in our recovery. Recovery from, or at least management of, PTSD is possible, but it doesn't always feel that way to us. Having support from you and seeing that you believe we can recover is the best thing you can do for us.
I'm sure that those of you out there with PTSD can think of many more things that you would like others to understand about PTSD and the effects it has on you. I would love for you to share some of your ideas in the comments below.
Find Jami on Facebook, on Twitter, on Google+, and on her blog.
APA Reference
DeLoe, J. (2016, February 11). 10 Things People With PTSD Want You to Understand, HealthyPlace. Retrieved on 2019, July 21 from https://www.healthyplace.com/blogs/traumaptsdblog/2016/02/10-things-people-with-ptsd-want-others-to-understand
Author: Jami DeLoe
You're so welcome! Thank you for the work you do!
~Jami
Leave a reply