How To Cope With Body Memories In PTSD Recovery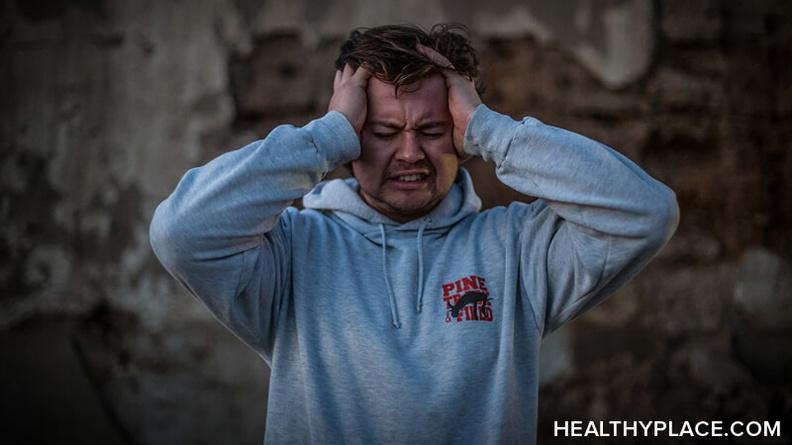 Dealing with body memories in posttraumatic stress disorder (PTSD) recovery is one of the most difficult symptoms. Body memories differ from flashbacks. A flashback is a sudden, vivid memory that makes you feel like you are experiencing your trauma all over again. It's a physical feeling of being there, not just a normal memory where you are recalling what has happened. However, body memories are another type of way we relive trauma that, while far less intense, are still upsetting. Body memories are not so easily identified; they can cause mental problems for years before you recognize them as a body memory.
Cause of Body Memories in PTSD Recovery: The Body Remembers
Around this time each year, my PTSD symptoms seem to worsen. Depression often sets in, and despair is right around the corner. I have a general feeling that something bad is going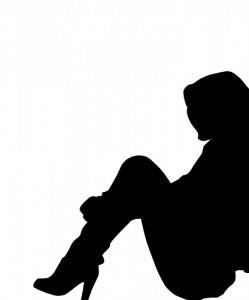 to happen and that I am just waiting for some sort of disaster. I realized a number of years ago, that these feelings come up at about the same time the seasons change from summer to fall. It's when the hot days start to cool off, that I find myself anxious, sad, and kind of paranoid. But this isn't your normal seasonal affective disorder.
While I recognized the timing of my change in mood quite a while ago, it wasn't until just recently that I realized why it was happening every October. The reason is that my body is remembering a traumatic time in my life, even when my mind is not.
The brain isn't the only part of our bodies that remembers trauma. Every cell of our bodies has the capacity to remember trauma, even when our brain is not consciously thinking about it.1 So, while I am not specifically recalling the trauma that I suffered in autumns past, my body is. For me, that means my depression and anxiety come to the forefront, I want to sleep more, and I feel like isolating myself from the rest of the world.
Dealing With Body Memories in PTSD Recovery
There are things that I can do to deal with what my body is feeling (Relieve Symptoms of PTSD: Allow Your Body To Shake). These are the things that help me get through the tough times with body memories in PTSD recovery:
Allow myself to feel the feeling. This isn't easy. My first inclination when I am feeling a negative emotion is to shut it down, or stuff it away. I've learned that denying the emotion isn't a healthy way to deal with unwanted feelings. Ignoring or avoiding the feelings is like putting a band-aid on a severed limb, it won't work. The feelings will fester and bubble up until they are properly dealt with.
Pay special attention to self-care. When I am dealing with any PTSD symptom, I have to remember to take care of myself. This means eating when I'm hungry, sleeping when I'm tired, and doing things that make me feel better. Sometimes just allowing myself to relax and do nothing is what is best for me -- the laundry can wait.
Talk to someone about it. While my tendency is to isolate, I know that if I express how I am feeling to someone else, it lessens the power that the negative feelings have over me.
Tell myself the truth. Telling myself the truth is vital. Whether I am having a flashback, body memory, or just thinking about my traumas, I have to remind myself that I have survived and I'm no longer in that situation. It sounds simple, but it is profound in healing from PTSD to remember that no matter how devastating the trauma was, it's over, and I survived.
Body memories, like every other PTSD symptom, can be healed. It takes a lot of self-awareness, a little bit of willingness and being honest with yourself, but it can be done.
Source
1 Van Der Kolk, B. (2009, July 3). The Body Keeps the Score: Memory and the Evolving Psychobiology of Posttraumatic Stress. Retrieved October 11, 2015.
Read more about Jami and her recovery on Facebook, on Twitter, on Google+, and on her blog.
APA Reference
DeLoe, J. (2015, October 11). How To Cope With Body Memories In PTSD Recovery, HealthyPlace. Retrieved on 2019, August 23 from https://www.healthyplace.com/blogs/traumaptsdblog/2015/10/ptsd-recovery-dealing-with-body-memories
Author: Jami DeLoe
* Hi Sarah, thanks for sharing. From what you describe, you were exposed to ongoing traumatic events growing up. When you wrote "Throughout the 6 year horror story I was completely numb i honestly just simply didnt react or feel much other than pain for my mom and my two brothers." I immediately thought to myself... that's traumatic! So, even though you don't believe you were hurt in the same way as your mother and siblings I'm guessing your young self was overwhelmed at the very least.
When I was young, my mother's second husband would come home late and beat her. Sometimes we would run and hide for awhile. I wasn't the one being hit, but there was certainly trauma.
I wonder if part of you feels that you aren't entitled to feel traumatized because it wasn't "as bad" for you as your siblings and mom? If you say to yourself "it was traumatic, things I don't even understand can trigger anxiety within me," does that feel true? Maybe even oddly settling? I ask because what you've written is heavy with hurt, and you deserve to heal.
If you find someone who has worked couseling families and individuals who have experienced domestic violence, you might be able to get to the root of what is triggering you. Tia
thank you *Tia Hollowood. I'm afraid tat my insurance wont cover me for a therapist and I can't be seeing one anytime soon regaurding my job. But writing this out really helped me clear my thoughts and look at this a different way. talking about it does help I guess but I think when the time is right I'll look into therapy again. I had family therapy with my mother and we were there mostly for her, she has PTSD and we were working on more of communication and how i can help her and understand more of what she was going through. It helped a lot but It's my mom who has it and my brother, i know what it is and i don't have it. I think this is just some memory that maybe i've blocked out. I jsut really don't know if this is really something I need to be concerned about and what to do in the mean time if there is an issue.
Garry,
First of all, I am so sorry to hear about your accident. I know it must be a difficult thing to deal with, especially with the lingering effects. My trauma wasn't the same as yours, but I do completely understand what you're going through now. I had the horrible nightmares for a long time, but now they are pretty infrequent, thank God. I am happy to know that you are getting help. PTSD can be devastating, but you are taking the right steps in dealing with it - seeking treatment, talking about it, and reaching out to others who understand. You are on the right path! Let me know how things go for you.

Jami
Hi Dan,
Thanks for your comment. I have the same type of issues with my birthday too. As a matter of fact, my birthday is usually what kicks off my season of discontent, so I know how that goes. I am working on just taking care of myself, doing the things I have to, but not worrying about the things that I don't, and talking about it with others who know what this PTSD stuff is like. This too, shall pass. :)

Jami
Really? This is the first I've heard of another person who had issues around their birthday. Must be some kind of dysfunctional family dynamic in that. I agree - it will pass! :)
Leave a reply