The Far Side of Trauma: Finding Peace After Loss
Loss is an immense landscape for those living with psychological trauma and its consequent posttraumatic stress. Not always clear and obvious to us, because we can be good at avoiding painful facts, the pain of the stress itself further distracts us from what we will, in healing if not before, come to know: something was taken from us, and it won't be regained easily, if at all.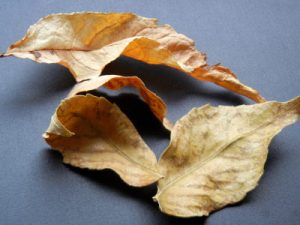 Loss is intensely personal
For some, it is the sense of being safe in particular areas of their live - when out for a walk, or driving to pick up the kids from school, or in the arms of a lover. For others, the roots of loss drives down to bedrock: the world itself is devoid of safety, people are either cold vessels of apathy or wolves on two legs. Safety, if it is to be found at all, is for many people found in isolation only.
The season of loss is now upon us. Frost has killed everything in my garden. The lovely trees are all around me going dormant and letting fall their leaves, leaving me alone to face the winter. Winds are freshening and blustering, and indifferently assault me when I go out for my morning run. Everywhere I see death. In this I am not alone.
In winter we generally come indoors and huddle a bit. I like that, but it isn't good for our public statistics. Pathogens will naturally take advantage of our clustering, and pick off the young and the old and the weak, as if they were Yellowstone wolves gleaning an elk herd. "Death comes to us all, m'Lord", his servant says to Thomas Moore, in the play A Man for all Seasons. It comes now to us, everywhere we look.
I learned this week that death had touched a sensitive soul who I know just a little. She accompanied a loved pet to death's door, and on past the threshold, and now she sees dying and loss in many places in her world. She is open to the fact, and it will be a visitor in the house of her mind for an unknown time.
When death, which in fact is always with us, reaches out and touches us, we will for a time see more than we want to. A friend moves away, a sibling ceases to respond to contacts, a loved pet finally breaths its last. Something dark and desperate is triggered in us, and we are in a too-familiar land where there is no welcome and scant refuge. We seem to return to this place again and again.
Loss has a message, especially for the traumatized
These events are opportunities to plumb our emotional depths. For what do we weep? For the loss of a chance for a happy childhood, which was hardly possible in a home where one parent was in a psychological stupor and other lost in thinking about their own issues? For the loss of real contact with siblings who might have been companions but for the fact that real human contact never occurred between them? For loss of a career that could and should have been, but for the fact that the focus needed for complex tasks was always just out of grasp, given the perpetual brain noise that everywhere was with us? For the loss of a chance for real intimacy with a life partner, something simply not seen and modeled in the home of our birth, the music began we simply didn't know the dance?
There are so many losses in life, for those without the challenge of psychological trauma. For those with this challenge, the problem is a whole order of magnitude more difficult. What can we do, in the face of all this? Quite a lot, actually. Begin with seeing the personal value that preceded your loss - this is its secret message to you.
What the distress of loss tells you
Our first act must be to get an improved understanding about what's happening in our brain. We don't react to everything around us - only to some things, which we must first recognize, and then care about. We don't mourn the loss of things about which we do not care, so positive feelings about something must exist first. We loved our dog, who died last week. We delighted in the prospect of attention from a parent who only showed up in our lives a few times a year. We were excited about going to college, right before we got pregnant and the whole idea collapsed.
As a therapist and perpetual student of humanity, I have learned that our brain is built to be especially attentive to certain situations, and loss of what is emotionally meaningful is absolutely one of them. The distress this causes (which ascends to grief when it becomes large), is absolutely unavoidable. I know from profound personal experience.
Loss is the price of caring. Loss makes very clear what matters to you, if you but look. This message is worth examining carefully, because at the core of your loss is something you care about very much. You REALLY need to see what it is, and that it matters to you.
The transformation that comes from opening to your loss
Why do this? Because it is rare indeed that you only have one chance. True, today's flower will not come again tomorrow, but tomorrow's surely will. When it does, perhaps you can greet it with an awareness of its preciousness that has been honed by the rough grit of your grief, and it will then bloom for you as no flower ever has before. This will only happen, however, if you attend to your loss and its consequent grief today, knowing that it is necessary and unavoidable.
But, you say, what about the flower that never comes again? Oh, I do know this flower. The girl I loved and lost in high school will never come again, but upon looking at it I see that it was the loving I liked most, and the possibility of that I have not lost. Or perhaps you are now too old for children, and for you they will not happen. Could you possibly open your heart to the child down the block who always plays alone, because her mother is depressed? Life rarely gives us breakfast in bed. It often gives us a sack of groceries instead, or perhaps the address of a food store. Adaptation to new situations requires growth, and growth is an affirmation of our existence - welcome it!
The peace on the other side of loss
If I attend without reservation to my experience of loss, it will pass. Deny and avoid psychic pain it will be mine forever. All winds come to rest, after the storm, and once still reveal a simple peace: you are still here and life is all around you. The universe is at your door, with it plenitude of small and large mysteries, your for the taking.
Getting to this place may happen without help, or it may require considerable help. If you don't like how you feel, do something. If that fails, try something else. If you are out of ideas or faith in yourself, get help.
While you are working your way through the losses, never forget that we are fundamentally social animals. We NEED each other, and we must respect this and retain our connections like the lifelines they are. These links to others won't magically remove our losses, but they will help us walk with and through our grief. The sun will rise again, and the flowers return. It well may not be today, but it does happen and in that you can indeed have faith. When your own faith falters, borrow a little from those close to you - they won't mind.
The unavoidable pain of loss, and of grief, need not last long. Trauma-focused psychotherapy can resolve it very quickly, as I have seen many times with my clients. The sooner you come to the place of peace and new clarity about what you deeply care about the sooner you will be ready again to embrace your life, today, right here. Why wait?
I would like to hear about the struggles you have had with trauma-associated loss, and what you have done with it and how it has turned out. We can all learn so much from each other by telling our stories. What's yours? Tell us in the comment section.
Connect with Tom Cloyd also at Google+, LinkedIn, Facebook, Twitter, his Sleight of Mind blog, his Trauma Psych blog, and the Tom Cloyd website.
APA Reference
MA, T. (2013, October 9). The Far Side of Trauma: Finding Peace After Loss, HealthyPlace. Retrieved on 2019, August 18 from https://www.healthyplace.com/blogs/traumaptsdblog/2013/10/the-far-side-of-trauma-inding-peace-after-loss
Author: Tom Cloyd, MS, MA