Help Your Brain Change and Heal: Sensitize Your Amygdala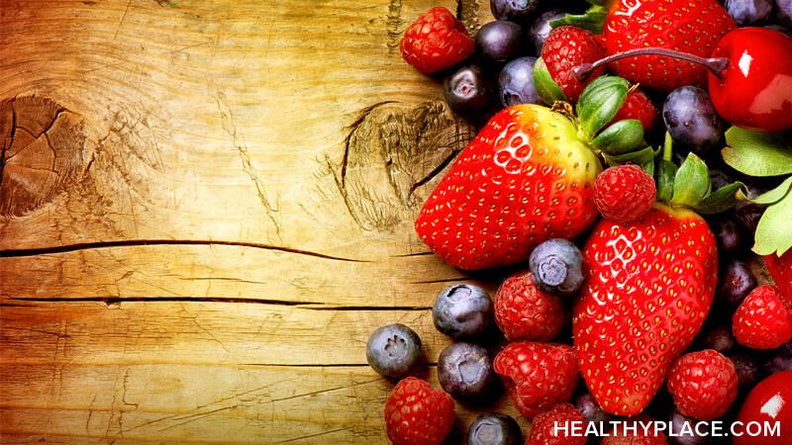 Last week I wrote about how possible it is for the brain to change after trauma. This week I want to share with you one of the ways you can do that. It's all about creating positive experiences that last for long enough that your brain can record the experience through neural activity.
Whew, sounds like a lot of science and hard work, doesn't it? Actually, it's as easy as eating a ripe strawberry. Here's what I mean...
How You Can Help Your Brain Change
According to neuropsychologist, Rick Hanson, "the brain takes it's shape from whatever it rests upon." What he means is that brain structure constantly changes as a result of the information flowing through it. Indulge your negativity bias (focus on the bad things) and your brain's activity and development will reinforce all of the feelings and neuronal structures that support that.
But, develop your positivity bias (your ability to be optimistic, for example) and you can develop a wholly different set of neural pathways that create a very healthy, whole and healing brain indeed.
How the Amygdala Affects Brain Change
The fact is, the brain makes structural changes according to how you use your mind. Take your amygdala, for example. An almond shaped mass deep within your brain, the amygdala is the seat of your survival emotions and response. Studies have proven that the amygdala can actually enlarge in people with PTSD. It's almost as if it's a muscle; the more you work it the bigger it gets.
However, studies have also proven that the amygdala can shrink back to it's original size when PTSD reduces. Want to know how to help that happen? In PTSD your amygdala gets sensitized to pain, fear, anxiety, panic, terror, etc. Starting today, however, you can start sensitizing it to something else, say, joy, delight, happiness, contentment, gratitude, etc.
How to Change Your Brain by Sensitizing the Amygdala
The major key to doing this? Creating experiences that allow your mind (hence, your amygdala) to have positive experiences and combining them with mindfulness practices that allow you to hold onto the feeling that experience creates for at least 10-20 seconds. This way you can sensitize your brain and different parts of it to good things and desensitize your brain and its part to the bad. Doing this will literally change your brain.
The equation looks like this:
Positive experience + mindfulness = neuronal change
Effecting this equation can be as simple as:
1. Choose a food you really, really love.
2. Eat it slower than you ever have before and really be aware of how it tastes in your mouth, how it smells, how it feels sliding down your throat, how it rests in your stomach and makes your whole body feel.
3. Focus on that good feeling for a solid 10-20 seconds. For best results: do this over and over and over again.
That's just one simple example. The truth is, whatever brings you pleasure can be used. For me dance and movement is a huge pleasure zone. So was cuddling up with my pup. It's up to you to decide, discover, explore and find what makes you feel good, even if only for 10-20 seconds at a time.
This all sounds very simple and maybe even ridiculous, doesn't it? Make healing progress while having fun eating? Yes, exactly. No one ever said PTSD recovery had to be a red hot mess all the time. It's just that until now, science never suggested that it could be so pleasurable either.
Michele is the author of Your Life After Trauma: Powerful Practices to Reclaim Your Identity. Connect with her on Google+, LinkedIn, Facebook, Twitter and her website, HealMyPTSD.com.
APA Reference
Rosenthal, M. (2013, February 6). Help Your Brain Change and Heal: Sensitize Your Amygdala, HealthyPlace. Retrieved on 2019, September 17 from https://www.healthyplace.com/blogs/traumaptsdblog/2013/02/are-you-sensitizing-your-amygdala
Author: Michele Rosenthal