Using Your Breath In PTSD Recovery
It's something you do every day, but how often do you actually deliberately think about breathing? Back when I was struggling with PTSD I never thought about my breath - or would have even believed that it could help me feel better almost instantly.
Recent research, however, proves that focusing on your breath can dramatically impact and reduce PTSD symptoms.
Are You Using Your Breath in the Right Way?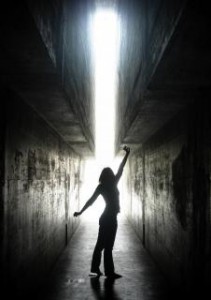 When you hear about breathing you don't often hear about one little tip that can enormously change your results in terms of how using your breath can reduce stress, increase calm and shift you out of survival mode and into your ideal self.
Listen in for a small tweak to your breathing that can bring big results....
Michele is the author of Your Life After Trauma: Powerful Practices to Reclaim Your Identity. Connect with her on Google+, LinkedIn, Facebook, Twitter and her website, HealMyPTSD.com.
APA Reference
Rosenthal, M. (2013, May 31). Using Your Breath In PTSD Recovery, HealthyPlace. Retrieved on 2023, January 27 from https://www.healthyplace.com/blogs/traumaptsdblog/2013/05/one-little-technique-one-big-impact-on-ptsd
Author: Michele Rosenthal
I've had PTSD for many years, I'm on my 3rd therapist. I take Budeprion, most of the time it helps. The last few days I am feeling worse . My wife is very frustrated, I'm not sure what the trigger is, won't it just go away? I feel like I'm really going crazy.........
@Bob -- Triggers can really drive you mad, but you're not crazy -- we all just feel that way! Therapy and meds can be great help in PTSD recovery. I would also suggest adding some alternative modality as they work with the unconscious mind and also the body in ways that talk therapy cannot. You can find some ideas about alternative PTSD recovery options here.
Your wife might find some relief in this section of the Heal My PTSD web site that is specifically for caregivers.
Stay on your path; persistence is the most important attribute in recovery success.
@Chris -- I'm so glad this resonated with you. Feel free to stop back here and let me know your experience.
Now that I think about it, I naturally breathe deep when I am angry or feeling irritated. What type of research did they do? Let's make you angry and see if you calm down when you breathe deep kind of study?
Leave a reply